By Celso C. Almirol, USTP Panaon Marine Biology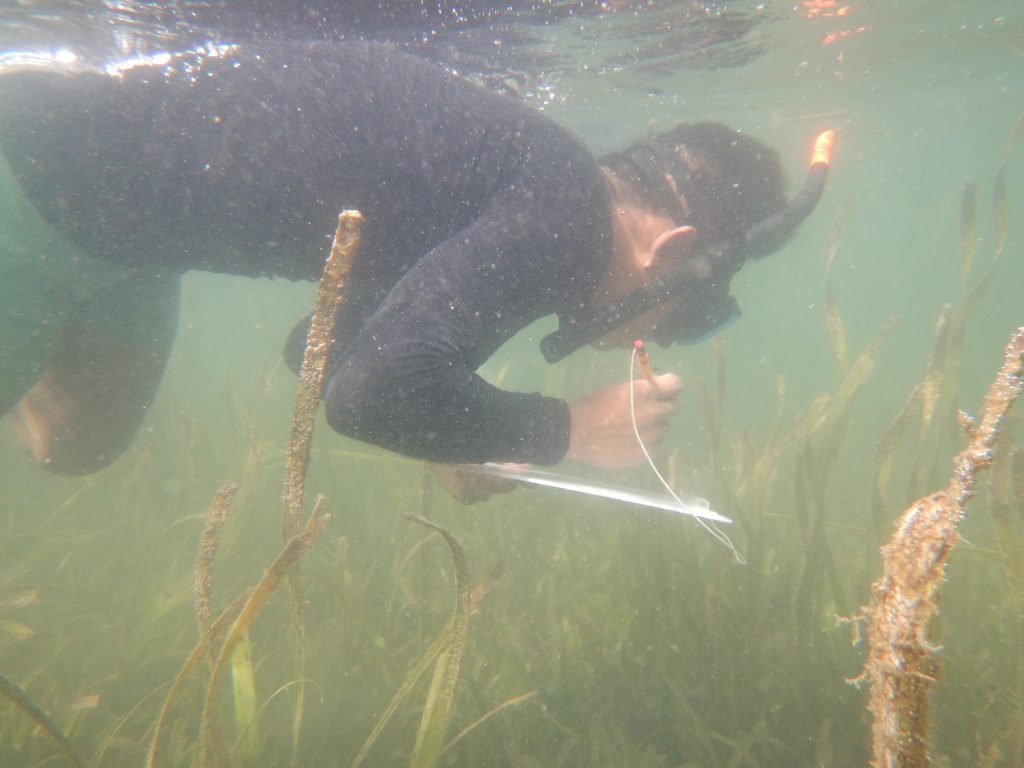 A researcher collects data on the growth of
sea grass in Panaon.
The University of Science and Technology of Southern Philippines (USTP) in Panaon, Misamis Occidental presented the results and recommendations after the conduct of the Coastal and Marine Resources Assessment (CRMA) to the Local Government Unit (LGU) of Panaon in Misamis Occidental.
Celso C. Almirol, USTP Panaon Chairperson for Marine Biology, led the presentation via zoom to Mayor Francisco T. Paylaga, Jr on March 22, 2021. The outcome of the assessment will be the basis for the formulation and crafting of environmental policies and regulations.
Results show a high diversity value of 2.3 of 20 species of mangroves categorized as major, minor, associates, and specialized group. Furthermore, 118 fish species coming from 17 fish families were also recorded within the  Marine Protected Area (MPA) of Panaon.
Excellent coral reef condition was recorded in more than 52% of the area. This condition was anchored on the study by Licuanan et. al. Findings on seagrass, seaweed, macroinvertebrates, water quality, and bathymetric were also presented. 
The CMRA in the Marine Protected Area (MPA) of Panaon, Misamis Occidental was conducted last October 5-9, 2020, headed by USTP Panaon and in collaboration with the Municipality of Panaon, Department of Environment and Natural Resources (DENR), Bureau of Fisheries and Aquatic Resources (BFAR), and the Maritime Police.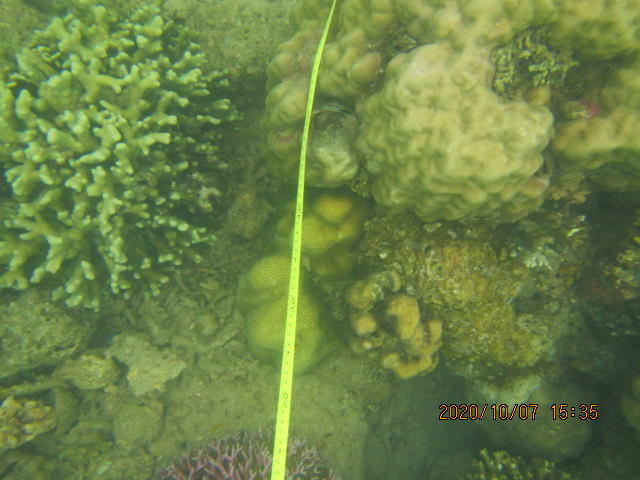 Among the studies is on the coral condition
which affects the coral-reef ecosystem
The coastal assessment activity intensively focused on determining the status of the mangrove ecosystem, seagrass and seaweed percentage cover, and the influence of macro-invertebrates in the area. Additionally, the descriptive survey assessed the rainforest of the sea and branded it as the most productive ecosystem.
Identification and analysis of coral reef status; fish survey; water quality monitoring (salinity, pH, temperature, and turbidity); bathymetric profiling; mangrove diversity; and seagrass, seaweeds, and macroinvertebrates assessment were the methods conducted during the CMRA.
Council members were also given time to ask questions about the findings presented.
USTP Panaon received positive feedback from the local government in the conduct of the assessment. Other faculty in attendance during the CRMA presentation were Christopher R. Balaba, Head for Academic Affairs, and Annielyn P. Lasagas, Extension Coordinator.