By Diane Therese C. Esmade, USTP System STRATCOMM

Now in its 12th year, Oro Best Expo 2.0 continues to run its webinar series of Trade Exposition with the theme "Advancing Technologies, Sustaining Excellence and Transforming Lives Amidst the Crisis" from October 25 – 29, 2021 via Zoom Meetings.
The University of Science and Technology of Southern Philippines (USTP) participated in the webinar series, particularly with two presenters in the Manufacturing and Industry Sector and one presenter in the Agriculture and Agribusiness Sector. The Expo was spearheaded by the Cagayan de Oro Chamber of Commerce and Industry Foundation, Inc. (Oro Chamber).
Speakers and presenters for the Manufacturing and Industry Sector on October 27, 2021, include Arch. Maria Rallah Villaseca presented on the Modular Magnetic Wall Panel Technology. ModMAG is a magnetized frame for linkage and tesselation that is customizable and detachable for personalization. Arch. Villaseca discussed that the ModMAG is in its pre-commercialization stage and their research team is statistically exploring the Ergonomic Strength & Limits of a Modular Magnetic Wall Panel System as they look into developing the product into a makeshift center for emergencies. Results of the study are expected in the first quarter of 2022.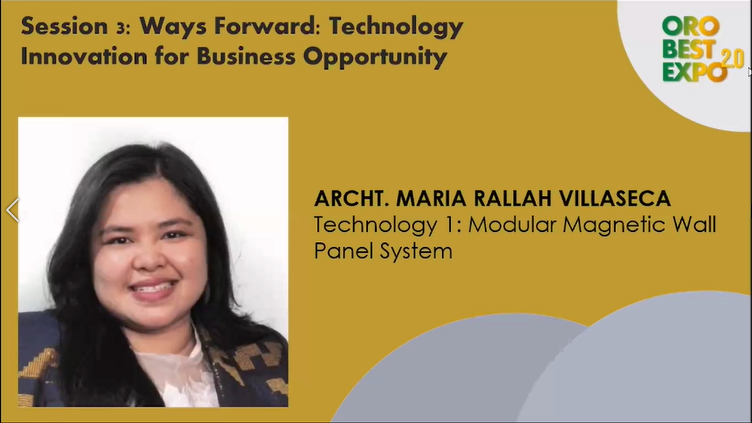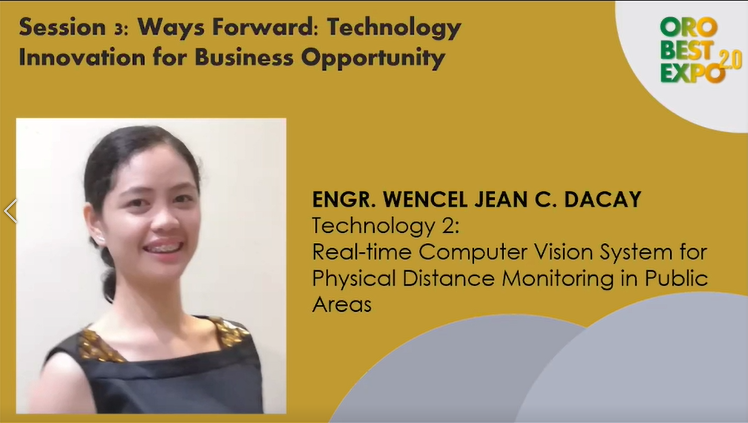 Arch. Maria Rallah Villaseca on the ModMAG and Engr. Wencel Jean Dacay on  the Real-Time-Computer Vision System for Physical Distance Monitoring in Public Areas
Engr. Wencel Jean Dacay presented the Real-Time-Computer Vision System for Physical Distance Monitoring in Public Areas. A team of researchers from the Center for Artificial Intelligence of USTP provided AI solutions during this time of the pandemic. Engr. Dacay presented a computer vision application for physical distance monitoring in public areas which is currently installed at USTP's main entrance. This also aids in effective and efficient crowd management and contactless attendance.
In the Agriculture and Agribusiness Sector, Mr. Clint Django G. Pacana, OIC of the Office of the Vice Chancellor for Administration and Finance of USTP Claveria and Person-in-Charge of the Agropolis S&T Park, presented the Defining Agricultural Areas for a Smart Agriculture Design Concepts. He expressed that the Claveria Technopark Development is designed to establish an agricultural and food innovation hub. The AGROPOLIS S&T Park is an ideal approach to solving food insecurity and malnutrition since it integrates agriculture farms as a vital component of urban and regional development.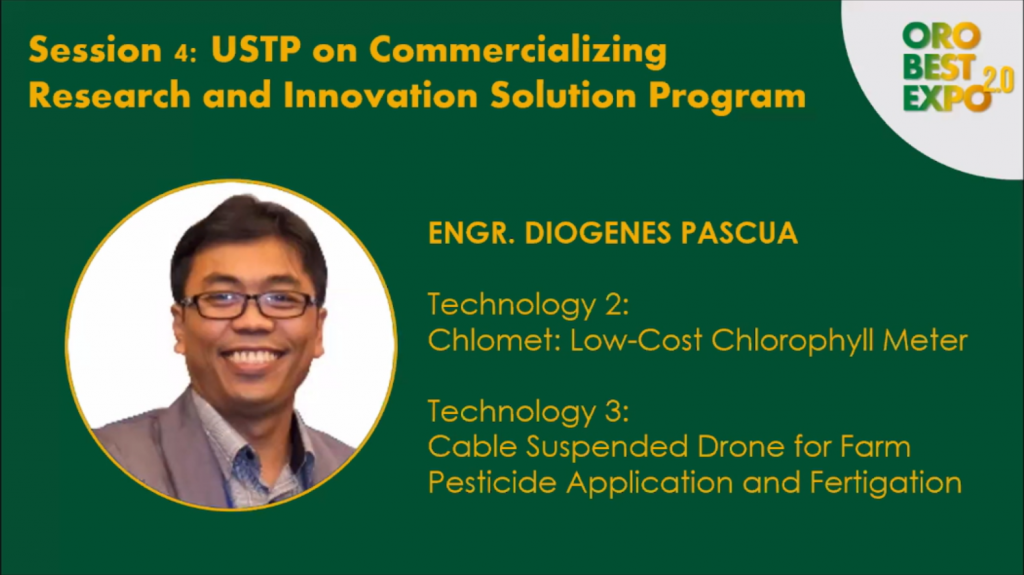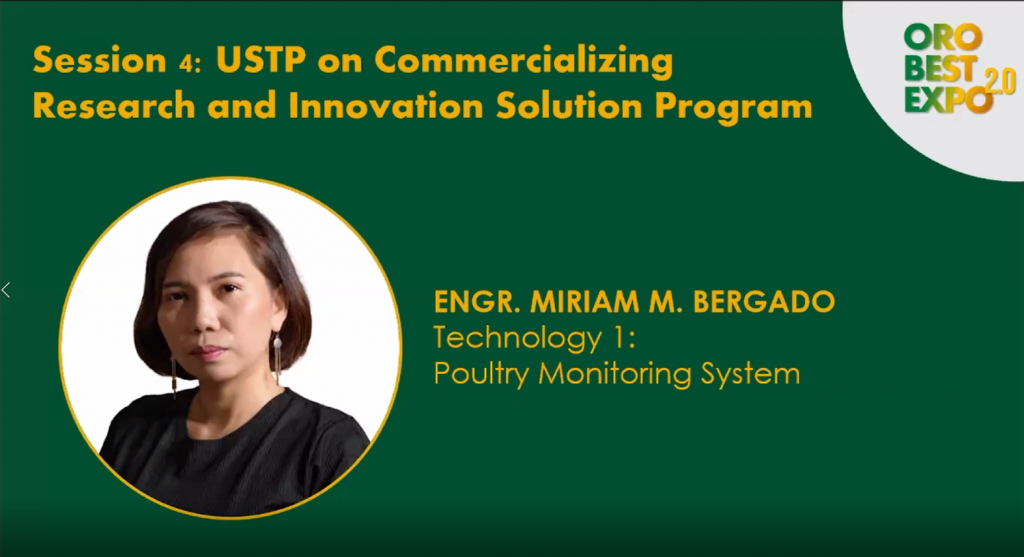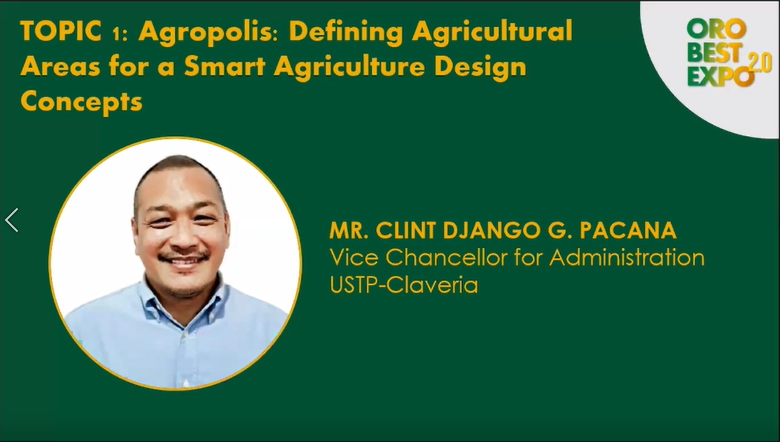 Session 4 showcased USTP on Commercializing Research and Innovation Solution Program featuring the Poultry Monitoring System which allows poultry farms to have a centralized record, real-time monitoring, and easy recording and performance tracking with Ms. Miriam Bergado; and USTP Balubal's Chlomet: Low-Chlorophyll Meter that intends to automate the world of precision agriculture and the Cable Suspended Drone for Farm Pesticide Application and Fertigation that encourages to adopt their technology for less laborious work and more productive yield with Engr. Diogenes Pascua.
Congratulations to all presenters! Onwards, Trailblazers!