Together with USAID's STRIDE program, the University of Science and Technology of the Southern Philippines (USTP) creates innovative activities fostering students' career development.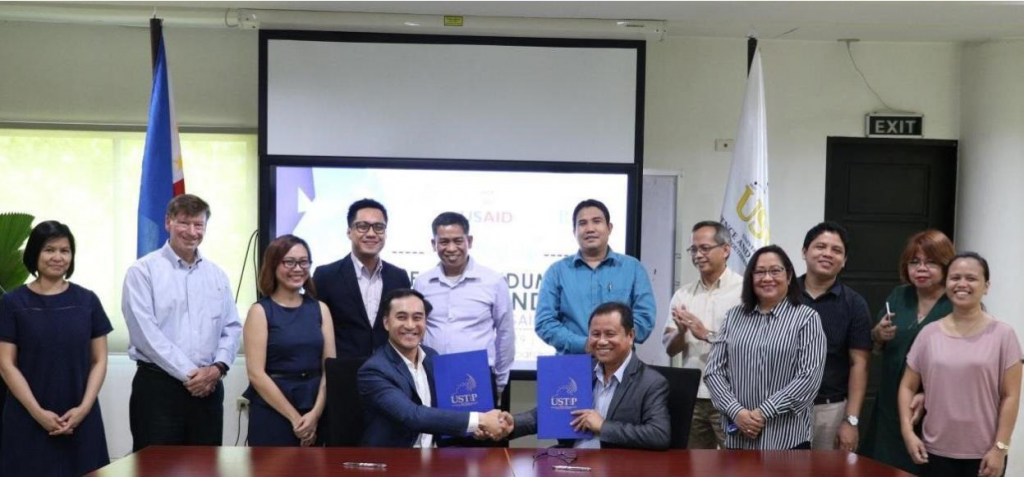 IN PHOTO: USTP signs memorandum of agreement with USAID STRIDE on May 2019
The University of Science and Technology of the Southern Philippines (USTP) is a premier state university in Mindanao. It produces thousands of fresh graduates yearly expected to enter the local workforce and contribute to a thriving regional economy. The success of its many graduates is due to USTP's rigorous academic training. However, preparing students for the real world still poses a challenge in a highly dynamic labor market.
Job-skill mismatch plagues graduating students. Industries are always looking for employees with highly competitive soft and hard skills. Fresh graduates throughout the country have found it harder and harder to find jobs that match their skills and educational attainment. In fact, most of those underemployed are educated, according to the Department of Labor and Employment. 
Aspiring Minds, an India-based employment solution firm, also found that college graduates are employable. An estimated 65% of graduates are not wanted, showing gaps in skills required in succeeding in the job role.
Addressing these hurdles is a challenging feat, but it's one that USTP was willing to overcome for their students.
In partnership with USAID's Science, Technology, Research, and Innovation Development Program (STRIDE), the university has found the tools for much-needed innovation in student career development and improved employer relations.
"Before we worked with STRIDE, we only had job posting, pre-employment orientations, and campus hiring programs.", shares Ms. Lera Fay Dela Rama, USTP – Cagayan de Oro (CDO) Career Center and Industry Relations Director.
Lera Fay was USTP's Academe-Industry Head when STRIDE invited USTP to participate in the agency's Career Center program, which aims to develop dedicated career centers that connect students entering the workforce to relevant industries.
"Through STRIDE's program, I discovered different ways of helping students carve out their chosen career paths and address the skills – job mismatch that our workforce suffers from," she adds.
Lera Fay trained under Florida State University's (FSU) Dr. Jeff Garis, the university's Career Center Director since 1992.
CHANGING STUDENT PERSPECTIVE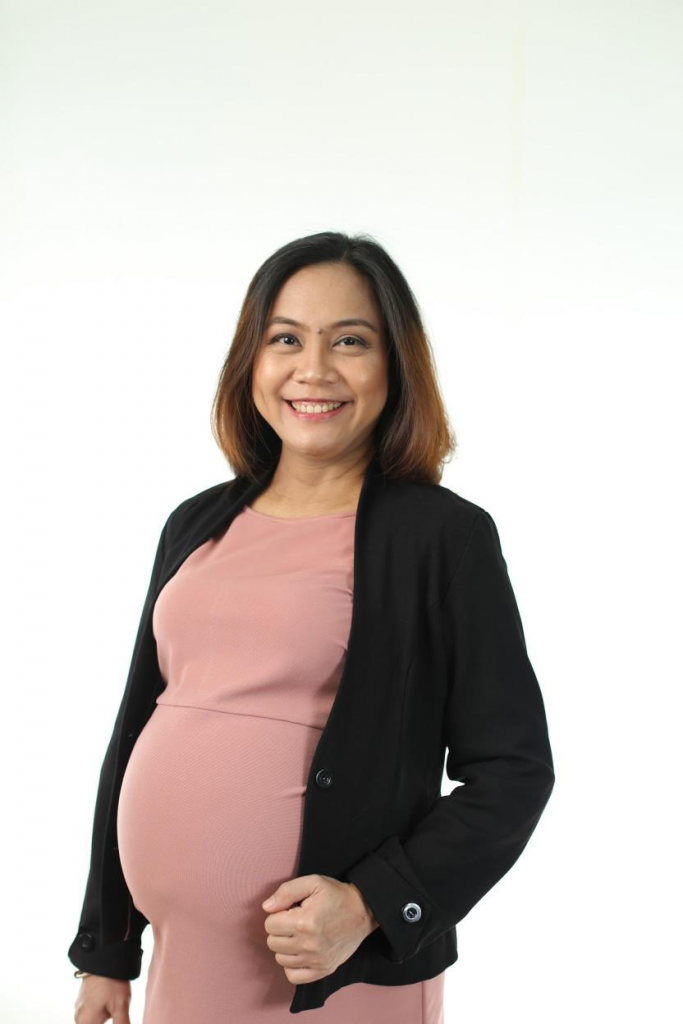 IN PHOTO: Ms. Lera Fay Dela Rama, USTP – Cagayan de Oro (CDO) Career Center and Industry Relations Director
Shortly after returning to the Philippines, Lera Fay spearheaded activities for USTP's Career Center. The activities were adopted from FSU's career education programs.
However, the center was met with a lack of interest from students.
"Some students would comment that thinking of their future careers is not on top of their priorities, as passing their course requirements matters more in surviving their academic programs and eventually graduating," Lera Fay explains.
It was a challenge that needed innovative solutions.
To attract students from all year levels, USTP's Career Center held unique and more casual career education activities. These activities include Conversations, a talk show format activity where students could freely discuss topics on job hunting, alternative ways to work, and making better career decisions, and Brown Bag Lectures, where employers give free lectures to students on topics including financial literacy, organizational culture, and even how to start their own businesses.
EXPANDING THE REACH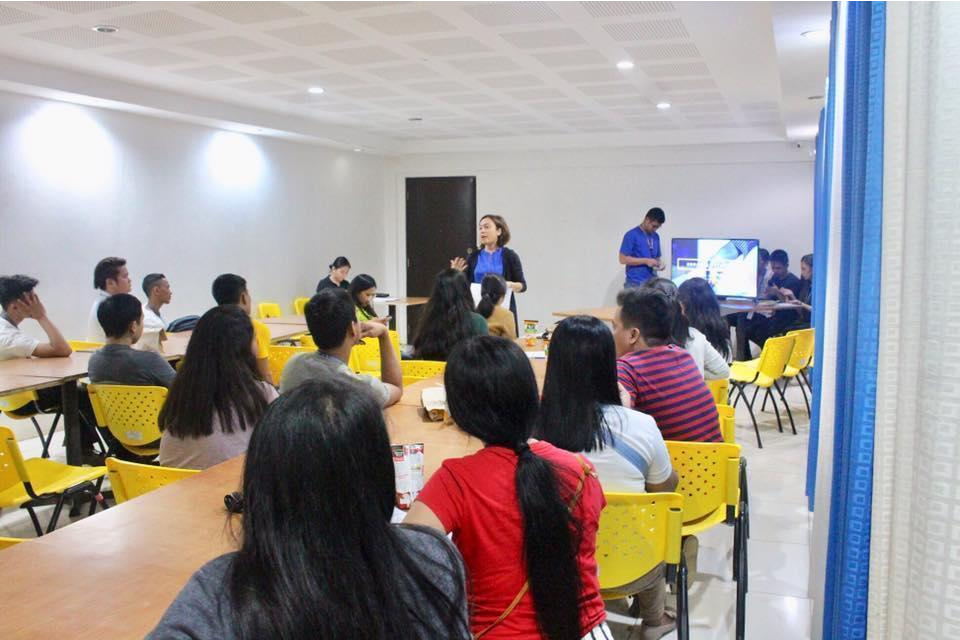 IN PHOTO: USTP Career Center's Career Peer Training held on September 14, 2019. The training aimed to teach our student peer assistants on how they can provide career center services, such as resume critiquing, to their fellow students.
Aside from unique activities to attract students, USTP's Career Center's various programs address students' skills and abilities.
In early 2020, the center developed the Career Success and Development Program (CSDP) as part of its innovation. The program is a comprehensive, 10-module curriculum that aims to develop employment-related skills and career knowledge. These modules are not only given to graduating students but are provided as mandatory courses even for those in their first year in college.
The center's comprehensive programs for career development gained the support of both students and faculty members.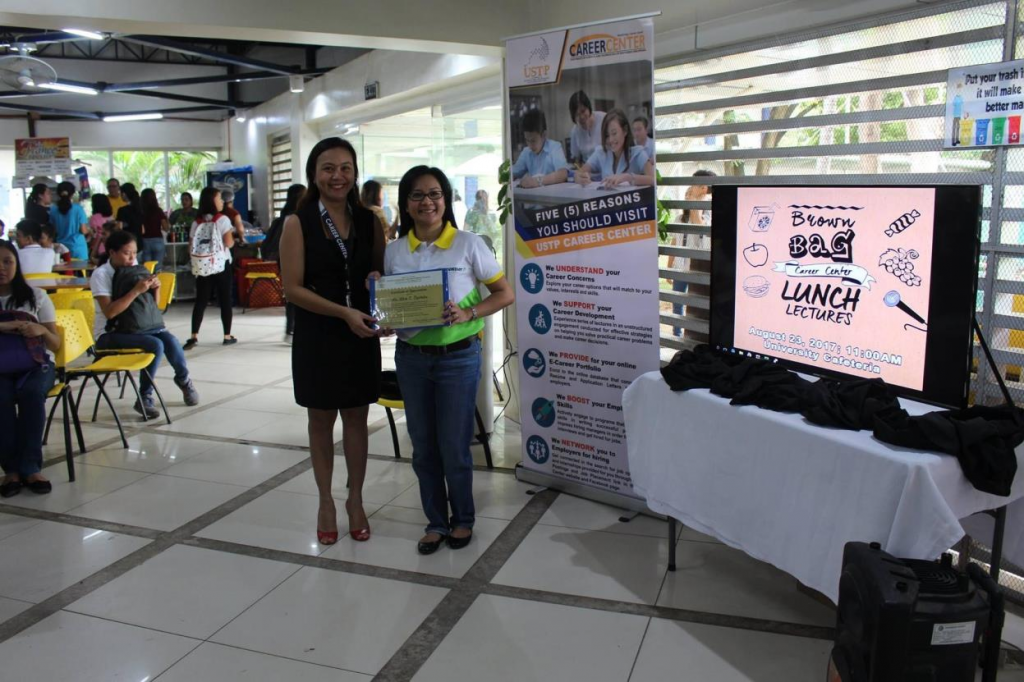 IN PHOTO: USTP Career Center's Brown Bag Lectures
The center also aims to strengthen academe-industry relations through various activities that bridge the gap between classroom learning and industry needs.
BATTLING THROUGH THE PANDEMIC
Amidst the pandemic, USTP continues its mission to improve the career prospects of its students and alumni through various virtual events.
However, it wasn't an easy feat. The career center had difficulties shifting to a virtual set-up and sustaining students' participation and engagement, which were all affected by internet connectivity and a lack of efficient tech tools.
Despite all these, the office thrived, creating strategies for collaboration with different academic departments.
In October 2020, the university launched its Virtual Summit to help connect students to employers. By December, the university started conducting career lectures online to help students network with different participating industries.
At the beginning of 2021, USTP's Career Center and Industry Relations Office were recognized as Model Career Centers by STRIDE. The university also assigned various coordinators that would spearhead the establishment of career centers on USTP campuses. This was under the University President, Dr. Ambrosio B. Cultura's direction, to strengthen and streamline the career services and linkages across the USTP system.
In May, USTP held its Virtual Pitch for the Future in collaboration with the Center for Entrepreneurship and Technology. During the event, students pitched their business ideas to a panel with some industry audience giving their feedback.
In the future, the office plans to streamline its programs and focus on more relevant and timely services for students. It also aims to implement its Career Success and Development Program, which will be incorporated into various academic subjects. The office also plans to strengthen and expand its collaboration with industry partners for online events, giving more support and benefits to USTP students and alumni.
"I envision our Career Center transforming our graduates to become the top choice for employers. I want to see them as individuals that are happy with their career choices but also resilient to career shifts and change," she says.
To know more about USTP's Career Center, visit the official USTP website or follow their official Facebook page.
STRIDE Program is a USAID-funded initiative to support Philippine universities to establish career centers that provide career education to students and help them connect with industry partners. To learn more, visit the STRIDE Program website.