By PJ V. dela Peña, USTP System STRATCOMM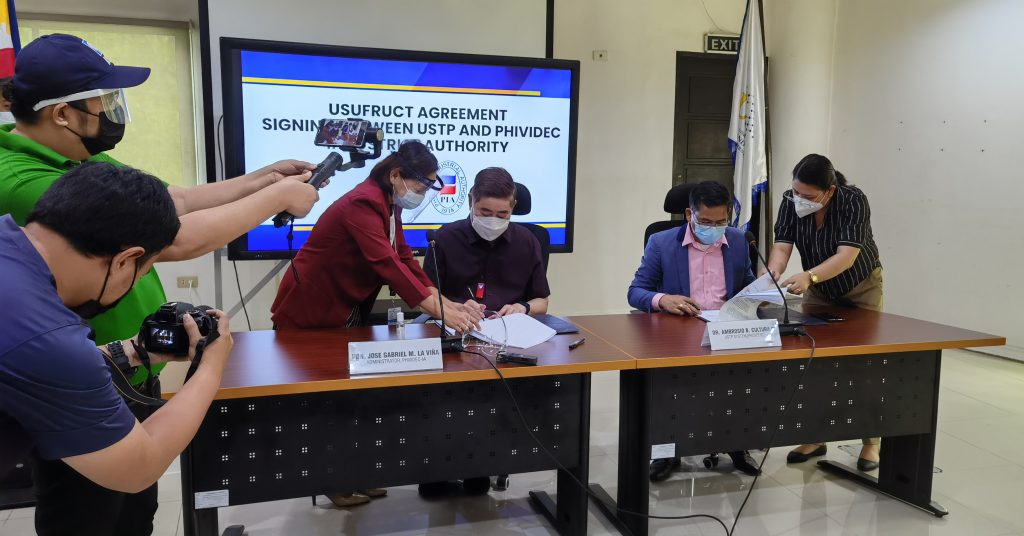 PHIVIDEC Administrator Jose Gabriel M. La Viña and USTP System President Dr. Ambrosio B. Cultura II inks the Usufruct Agreement for the site allocation in Villanueva, Misamis Oriental.
University of Science and Technology of Southern Philippines (USTP) System President Dr. Ambrosio B. Cultura II representing USTP and Hon. Jose Gabriel "Pompee" M. La Viña, Administrator and Chief Executive Officer (CEO) of the Philippine Veterans Investment Development Corporation (PHIVIDEC) Industrial Authority, signed the Usufruct Agreement for site allocation of USTP Villanueva on April 19, 2021, at the boardroom of the USTP in Cagayan de Oro.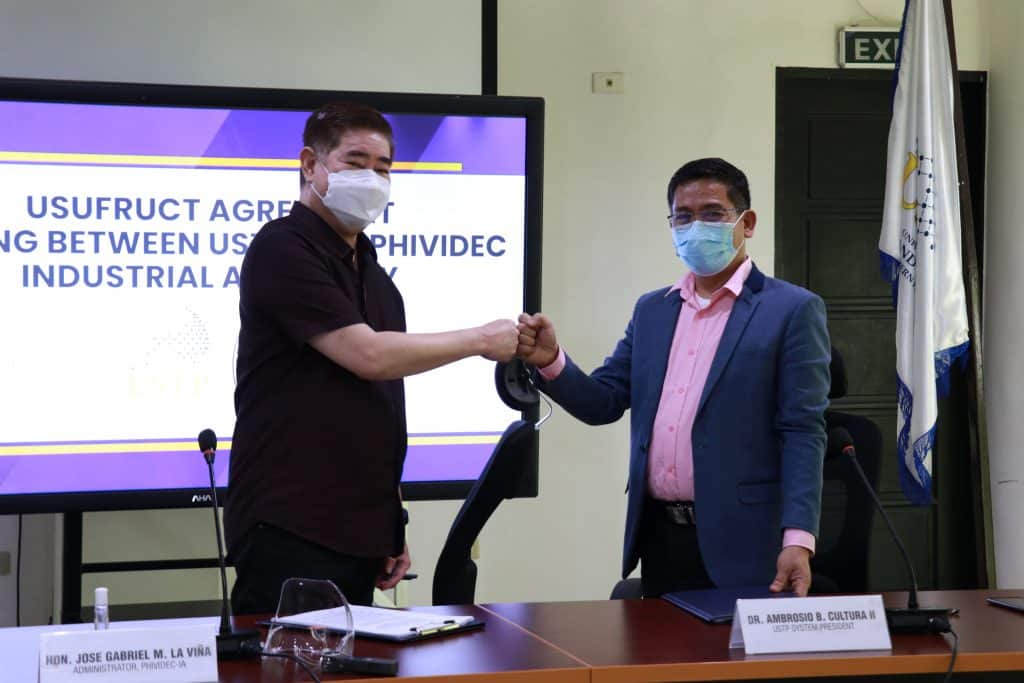 Administrator La Viña and Dr. Cultura in a fist bump after the signing of the agreement.
Under the agreement, the PHIVIDEC Industrial Authority will allocate five (5) hectares for the establishment of the campus for USTP Villanueva and Research and Development Facilities inside the PHIVIDEC Industrial Estate Misamis Oriental (PIEMO) in Barangay San Martin, Villanueva, Misamis Oriental.
The agreement will allow USTP to use the site for 25 years as approved during the PHIVIDEC Industrial Authority Board Meeting last February 4, 2021.
USTP Villanueva has academic offerings that directly respond to the knowledge and skills needs of the locators within the PHIVIDEC Industrial Estate. It is envisioned to catalyze productive academe-industry relationships and strategic capacity-development activities of industry partners.
USTP thanked Administrator La Viña and PHIVIDEC for signing the agreement in less than a year.
"So we anticipate that through this collaboration we could further produce human resources that are responsive to the needs of the industry," said Dr. Cultura.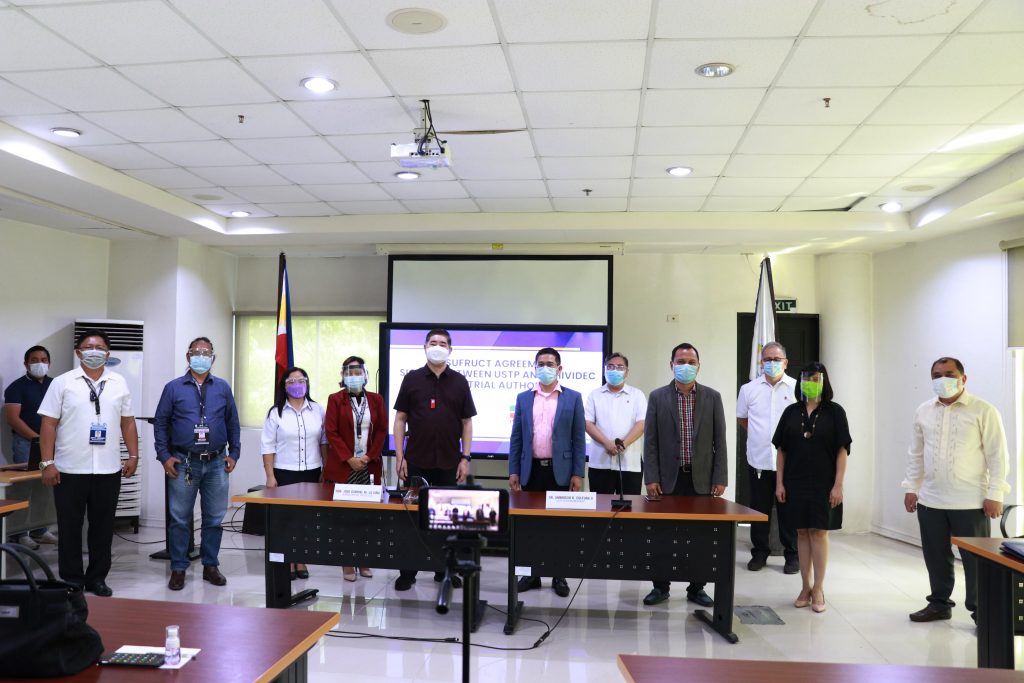 PHIVIDEC Industrial Authority and USTP Officials in a group photo after the signing.
At present USTP Villanueva is offering courses in Bachelor of Science in Information Technology (BSIT), Bachelor of Science in Technology Communication Management (BSTCM) and Bachelor of Science in Electro-Mechanical Technology (BSEMT).
Administrator La Viña said the partnership will mutually benefit the academe and the PHIVIDEC in terms of the opportunity to work directly with the locators and the quality of graduates added to the industry.
"We are here really to help our young people to help families create a better life and better future," said Administrator La Viña.
With the agreement, PHIVIDEC Industrial Authority shall have a seat in the Advisory Council of the Technology Business Incubation (CDObites Program) and assist in coordinating with the PIEMO locators in relation to research and development.