By Diane Therese C. Esmade, USTP System STRATCOMM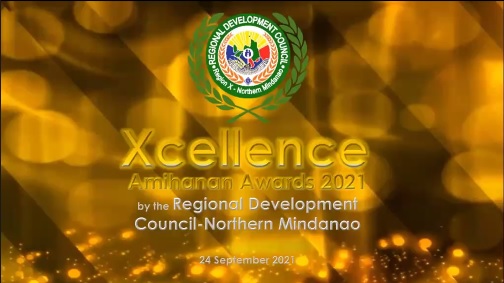 USTP was awarded the Development Partner Award in providing support and assistance to RDC-X beyond its mandate. 
The University of Science and Technology of Southern Philippines (USTP) is one of the recipients of the Regional Development Council-X (RDC-X) Development Partner Award for the 2021 Search for RDC Xcellence or Amihanan Awards. The awarding ceremony was held on September 24, 2021, via Zoom hosted by the National Economic and Development Authority (NEDA) Regional Office.
The first Xcellence or Amihanan Awards is one of the highlights of the RDC-X Week Celebration on September 20-24, 2021, with the theme "Advancing Regional Development Amid the Pandemic." USTP has conferred the award for providing support and assistance to RDC-X beyond its mandate.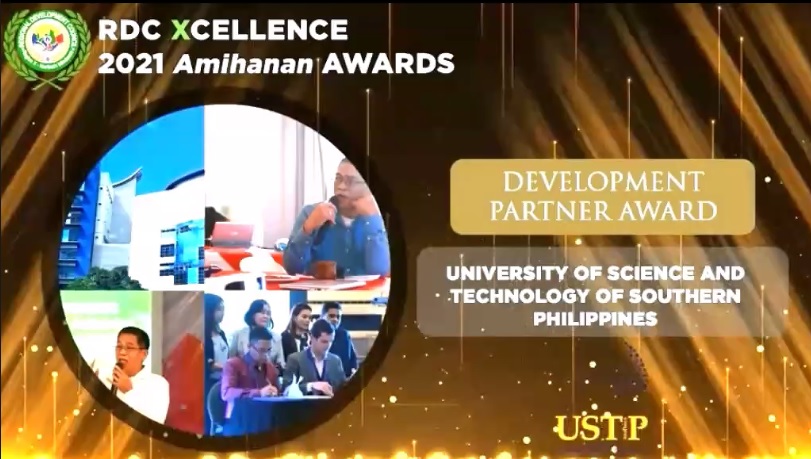 This is the first year of the implementation of the RDC Xcellence or Amihanan Awards
USTP is conducting an RDC-X study to determine the factors contributing to the substantial decline of poverty rates in Northern Mindanao. The study also aims to guide the decision makers to seek sustainable solutions to sustain the reduction of poverty and inequality in the region. The University also helped other studies conducted by RDC-X on Multidimensional Analysis of Determinants in the Academic Achievements of Basic Education Learners in Northern Mindanao. 
Winners of the RDC-X Week side events such as the poster-making contest and quiz bee were also awarded during the ceremony. Other Higher Education Institutions (HEIs) and government agencies were recognized by the RDC for their contributions.
USTP continues to support its partners in making trailblazing innovations and solutions for the development of the region and the country.
Onwards, Trailblazers!