By PJ dela Peña, USTP System STRATCOMM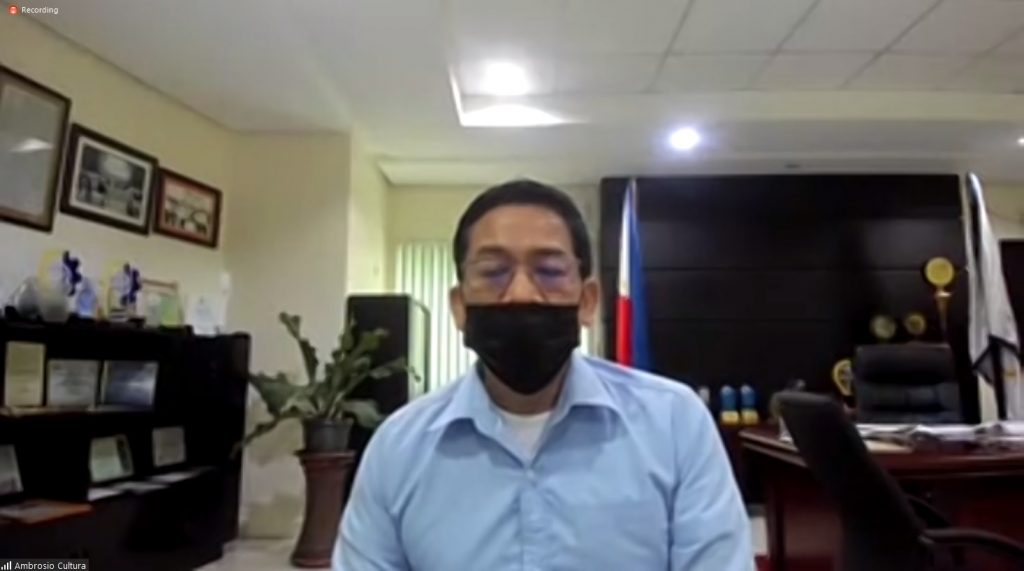 USTP System President Dr. Ambrosio B. Cultura II giving his message during the opening day of the external audit
The University of Science and Technology of Southern Philippines (USTP) continues to be qualified as conforming to ISO 9001:2015 after its 2nd Surveillance with Site Extension Audit carried out by accredited certifying body SOCOTEC Certification Philippines on January 25-26, 2022. The USTP System's management system has been assessed as conforming to ISO 9001:2015 for the scope of Provision of Higher Education Services.
The surveillance audit covers the academic programs on the different campuses and the management system processes and documentation in the University. This is part of the continual certification of ISO 9001:2015.
Interviews were conducted online with photos, videos, and documents presented on screen.
Day 1 of the external audit with the heads from the different offices in the University
The positive findings observed by the auditors include the continuous improvement in the processes and established management system; the efficient and user-friendly admission and enrollment systems; the University's aim to be certified in the CSC PRIME-HRM; personnel competency and awareness; efficient retrieval of documented information; and timely implementation of maintenance and calibration activities.
The auditors include Ringo Pabua as Lead Auditor; Laarni Narido, Robert Jarquio, Ingrid Manglapus, Meriam Domingo, Joel Ravanilla and Leonardo Lorenzo Bautista as Support Auditors; and Dr. Mark Vera and Dr. Ryan Liba as Technical Experts.
USTP System President Dr. Ambrosio B. Cultura II calls on the university to continue providing excellent service. The university is committed to striving for ISO certification for all campuses.
"Together as one USTP system, let us continually seek improvement for us all to serve our stakeholders our utmost best as an academic institution," Dr. Cultura added.