USTP researchers grab High Impact Project Award at Waste No More 2022 Conference
By Engr. Val Irvin F. Mabayo, USTP Claveria
Engr. Val Irvin F. Mabayo of USTP Claveria and Dr. Gina C. Lacang of USTP Cagayan de Oro grabbed the High Impact Project Award (Professional Category) during the 6th Philippine Solid and Hazardous Waste Management Conference in conjunction with the 3rd International Conference on Circular Economy-based Waste Management dubbed as Waste No More 2022, held at the Philippine Trade Training Center – Global MSME Academy, Pasay City, Metro Manila on December 1-2, 2022.
Five other USTP faculty members also presented their research at the event: Dr. Maria Luisa B. Salingay, Dr. Remedios T. Tamang, Engr. Nathaniel E. Quimada, Mr. Francis Jhun T. Macalam, and Ar. Chris Francis N. Aspiras.
With its theme "Be part of the solution!" Waste No More Conference 2022 convenes professionals, researchers, policymakers, and industry experts to tackle solid and hazardous waste management and the concept of circular economy-based waste management.
Discussions were also focused on the Implementing Rules and Regulations of Republic Act 11898 or the Extended Producer Responsibility (EPR) Act, the UN-Habitat Healthy Oceans and Clean Cities Initiative (HOCCI) Experiences in Localizing the National Plan of Action on Marine Litter: Focus on Plastic 3Rs, Triumphs and Challenges of Hazardous Waste Management, Financing Mechanism for Solid and Hazardous Waste Management, and The Future of Circular Economy-based Waste Management in the Philippines: Regulator's Perspective.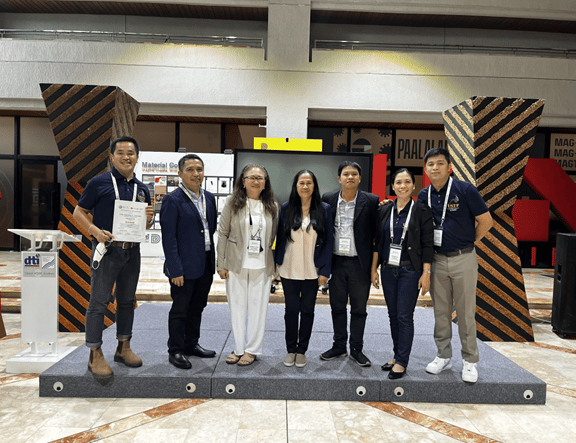 Waste No More 2022 is organized by the Asia Society for Social Improvement and Sustainable Transformation (ASSIST) and supported by the Department of Environment and Natural Resources (DENR), the International Environmental Technology Center (IETC) of the United Nations Environment Programme (UNEP), and the JICA Technical Cooperation Project for ASEAN University Network/Southeast Asia Engineering Education Development Network.