By Jomerl I. Gomez, USTP System STRATCOMM
The University of Science and Technology of Southern Philippines (USTP) – through the Center for Inclusive Development Studies (CIDS) – signed a Memorandum of Agreement (MOA) with the Philippine National Police (PNP) Region X to formalize the university's role as the latter's third-party surveyor to assess public perception of public safety and security. The results of the survey will be used as a tool to improve crime prevention and public safety efforts in the region.
Dr. Ambrosio B. Cultura II, USTP System President, and Police Brigadier General Benjamin C. Acorda, Jr., PNP X Regional Director, spearheaded the MOA signing between the two parties. Key USTP and PNP Region X officials also participated in the signing of the agreement.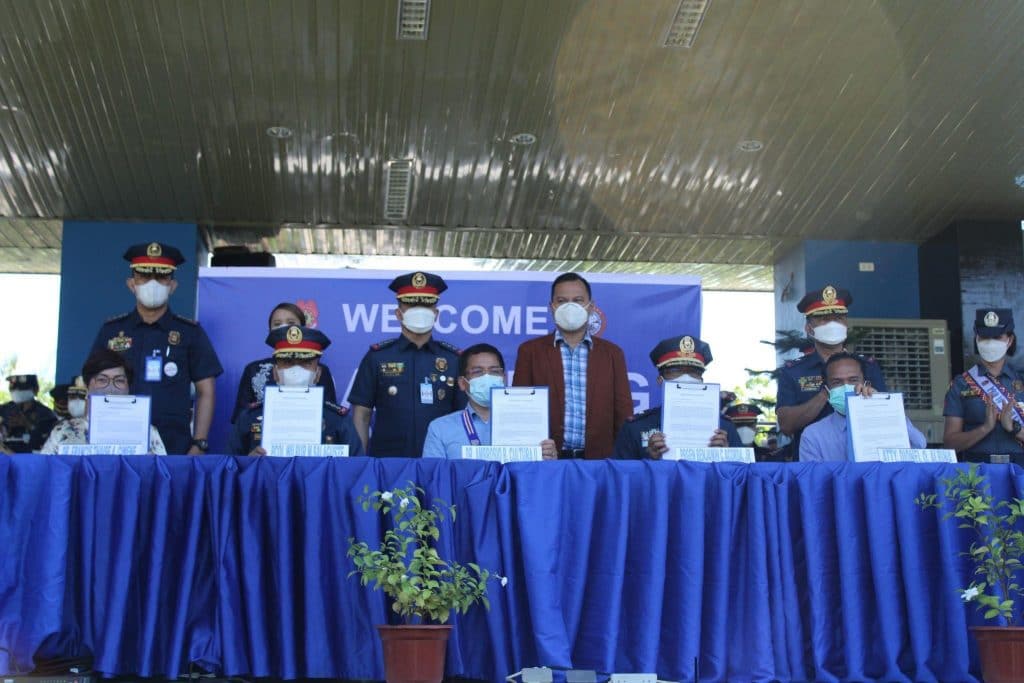 Dr. Cultura and PBGEN Acorda with key USTP and PNP Region X officials during the signing of the agreement.
In consonance with the university's mandate to contribute to the economic and social development of the country through knowledge generation and application, the USTP CIDS – under the leadership of Center Head Dr. Francis Thaise A. Cimene – helps provide development planners, implementers, and policymakers with significant research-based recommendations for inclusive development, focusing on the marginal sectors of society.
As such, this collaboration between USTP CIDS and PNP Region X is a manifestation of the university's commitment to seek improvement, further serve the community the utmost best, and maintain peace and order in the region.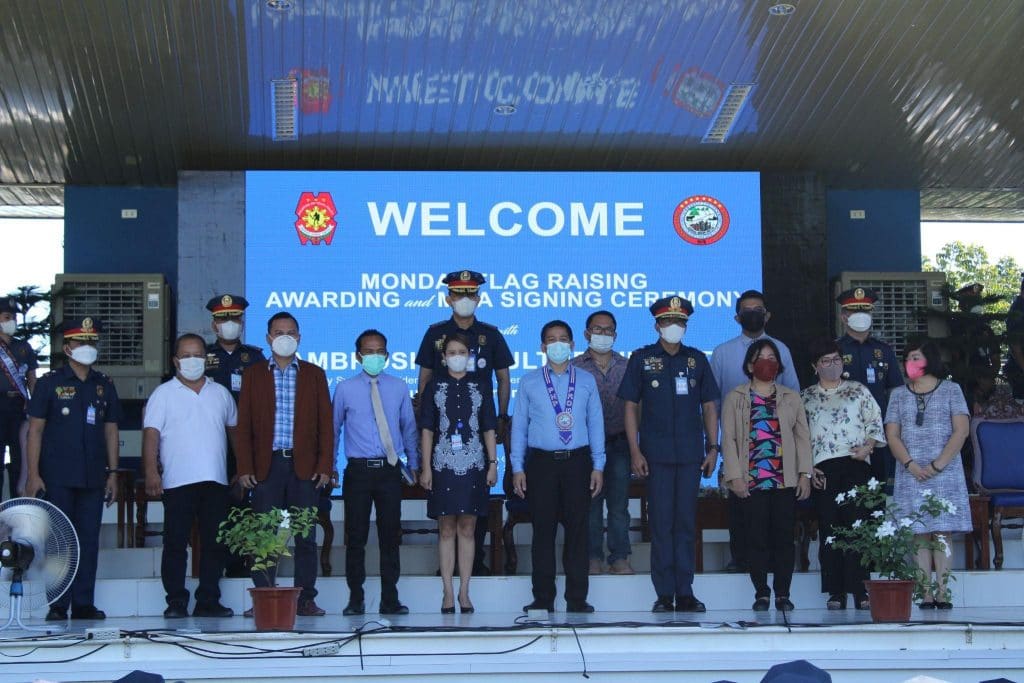 Key officials from USTP and PNP Region X pose onstage to commemorate the MOA signing.
Dr. Cultura expressed his gratitude to the PNP Region X for their trust and for affording the university the opportunity to help ensure public safety and security in Northern Mindanao. In his message, he shared:
"We are hopeful, that this is only the beginning of the many collaborations that we will be having in the future."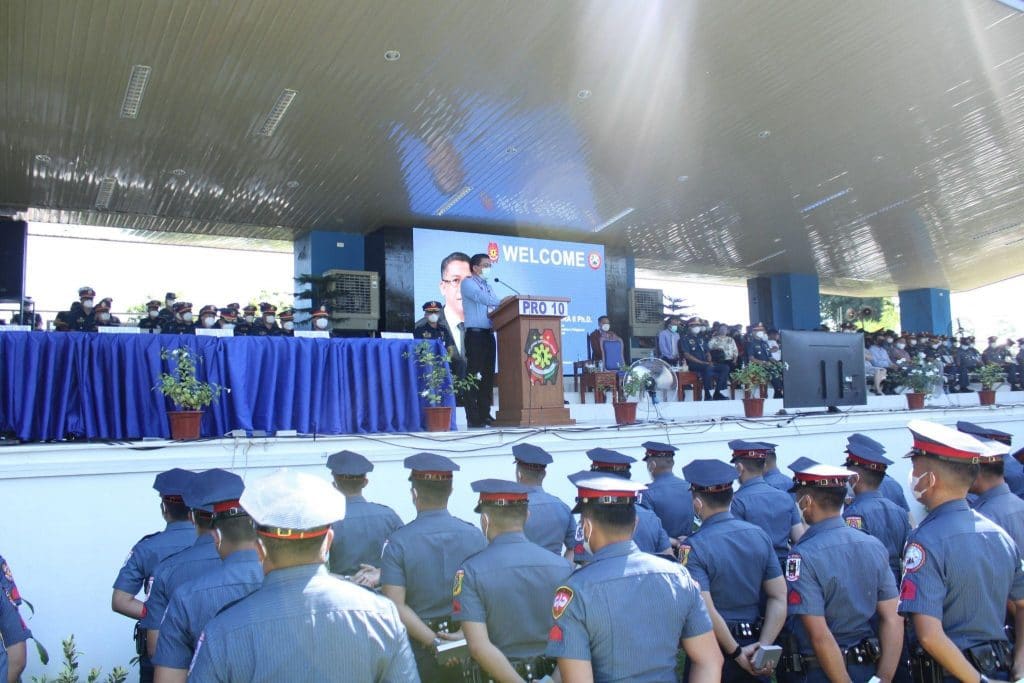 Dr. Ambrosio B. Cultura II, USTP System President, gives his message to the attendees of the MOA signing ceremony.
The USTP System President also extended the university's hands to the PNP Region X by offering assistance in various potential areas, including ICT and cybersecurity, where the USTP can provide innovative and technological solutions.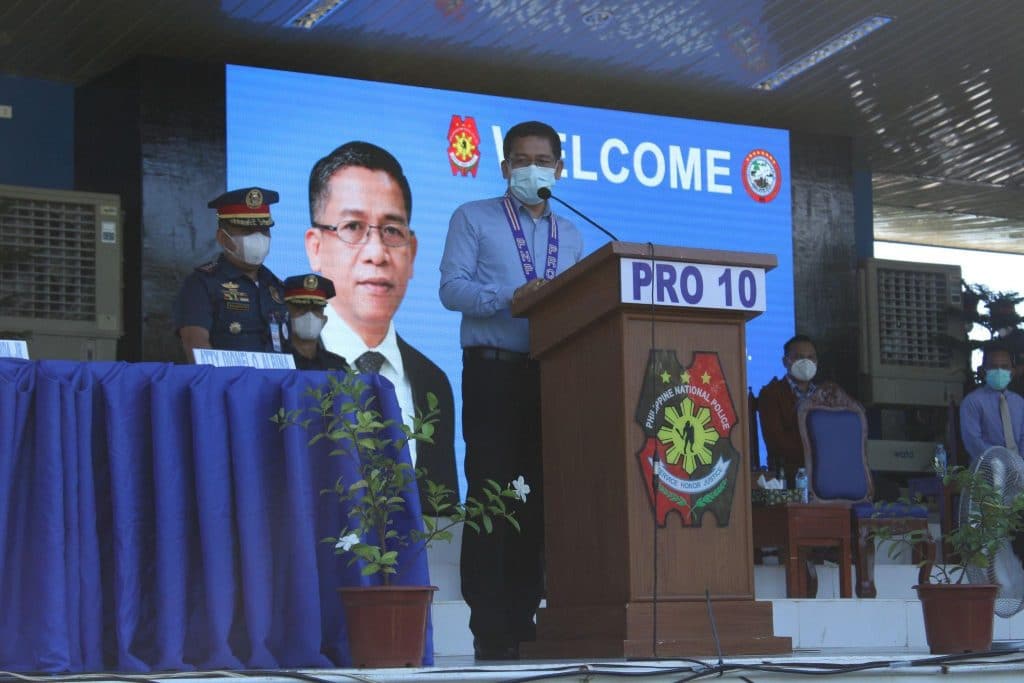 Dr. Cultura promoting collaboration during his speech as guest honor and speaker.
Dr. Cultura ended his message, saying, "As a fellow government servant, you will always have an ally in us… Through our collaborative efforts as key players in development, we could only anticipate a more resilient, inclusive, and thriving Northern Mindanao where people feel safe and secure."
The MOA signing was held at the Philippine Regional Office 10 in Camp 1Lt Vicente G. Alagar, Cagayan de Oro City on May 23, 2022.