USTP Trailblazers fly to Malaysia for ATU-Net GTech 2023
By the Office of International Affairs, USTP System
Three undergraduate students of the University of Science and Technology of Southern Philippines (USTP) are in Malaysia for the final pitching session of the ATU-Net Global Technovation Hackathon (ATU-Net GTech 2023), with the theme: Harnessing Innovation to Combat Climate Change. The event is being held at the Universiti Teknologi Malaysia (UTM) at its main campus in Johor Bahru, Malaysia. It is organized by the Asia Technological University Network (ATU – Net), of which the USTP is an active member university.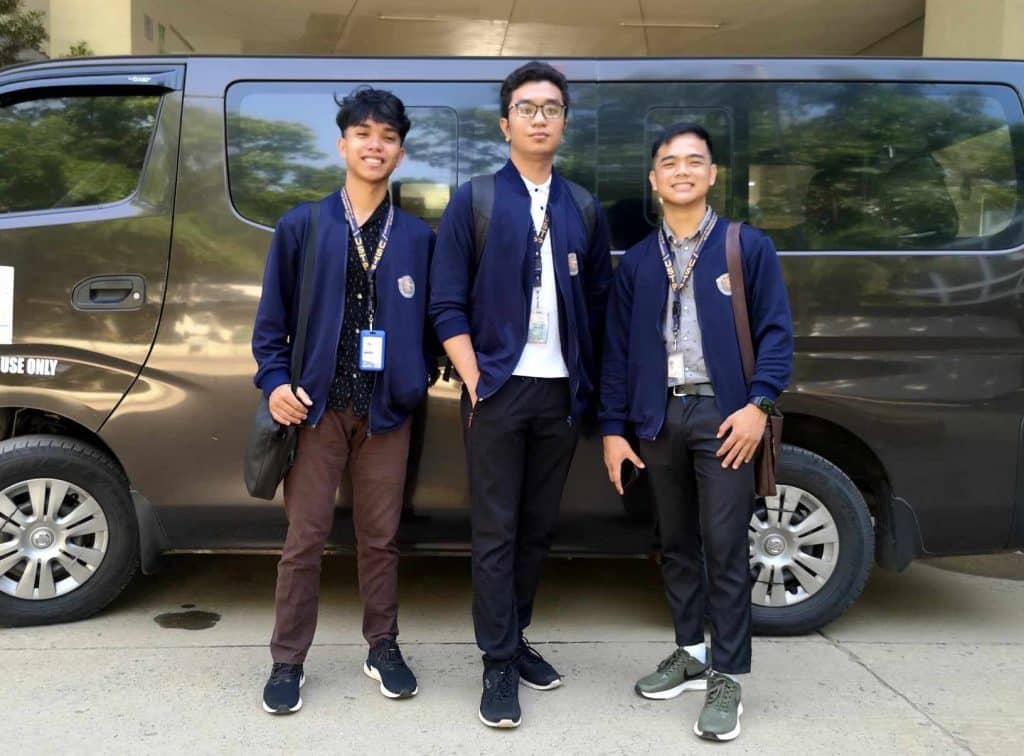 Representing the USTP after an internal selection from across the University System are Christopher John Tion Raagas (middle), BS in Electrical Engineering of USTP Cagayan de Oro; John Leo C. Noval (right), Bachelor of Agricultural Technology of USTP Balubal; and Mark Joseph M. Leaño (left), BS in Agriculture Science of USTP Claveria.
The composition of each group in this Technovation Hackathon is meant to be diverse, with each of the USTP Trailblazers mixed with students from other ASEAN Higher Education Institutions while working on their respective proposals. Since the virtual leg of their sessions, Christopher's group has been directing their collective effort for a proposed VERDEGROW: Smart Greenery System with Integration of IoT "Enhancing your Greenery with Intelligence." On the other hand, the technology that the group of John Leo is working on is a Zipdrone, a cable-suspended drone used for farm monitoring and precise distribution of fertilizers and pesticides, while Mark Joseph's group would like to promote BAMBOOPONICS: A hydroponics-built almost entirely out of bamboo, a system claimed to be utilizing space and resources while producing maximum yield.
The International Affairs Office would like to thank all relevant offices and individuals who supported the students participating in this Global Technovation Hackathon. The USTP Community is excited about what its students can contribute to addressing societal issues and advancing a sustainable future.