By Diane C. Esmade, USTP System STRATCOMM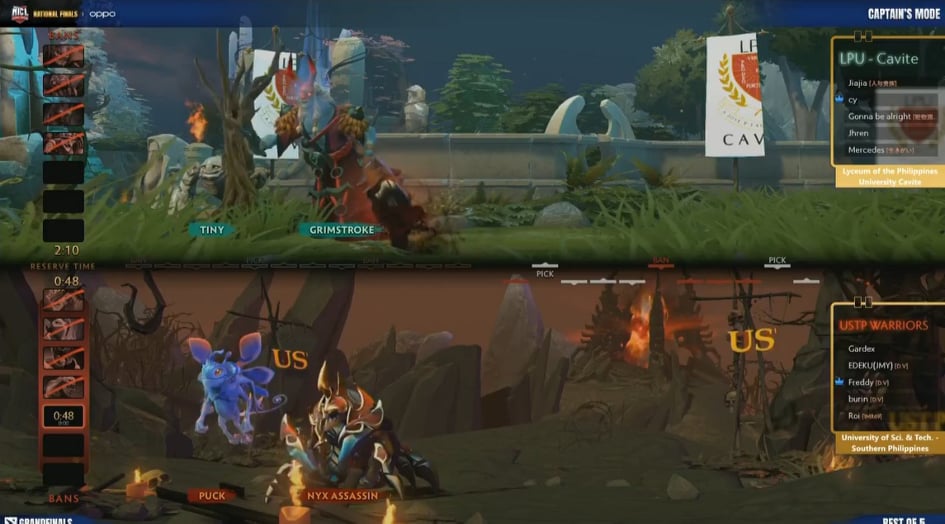 USTP Warriors representing Mindanao in the NICL DOTA National Finals
Students from the University of Science and Technology of Southern Philippines (USTP) bagged 120,000 pesos after winning the championship of the National Interschool Cyber League (NICL) National Finals for DOTA 2 against the Lyceum of the Philippines University Cavite (LCU Cavite) last June 20, 2021.
Pedrik Capegsan, Cedric Vasquez, Edgardo Vasquez, Roi Rotoras and Rener Partosa are known to be avid DOTA players since they were young. The quintet exclusively formed a team for the NICL event and decided to showcase their skills in e-sports. 
"One of the challenges was having difficulty practicing in this time of pandemic and having different priorities. But we simply prepared ourselves physically and more importantly mentally," Pedrik said.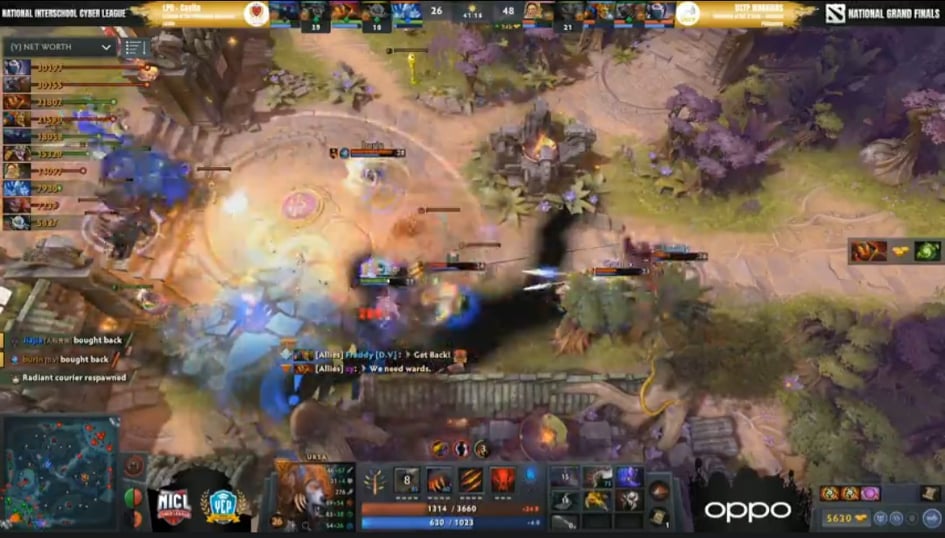 The USTP Warriors in action during the NICL DOTA National Finals
The competition was one for the books as the USTP Warriors were crowned as the first ever NICL Champions against the undefeated LPU Cavite. 
"This match has been crazy. I was expecting maybe a closer Game 2 but it just seemed that the USTP Warriors, their game plan, just worked out in their favor," the game announcer said.
The USTP Warriors had so much momentum and lost only once. They carried the game into the grand finals ending it in a 3-0 sweep.
"As for the money we won, we decided to buy our own gadgets for school purposes. It was a great and fun experience for us," Pedrik added.
NICL is the banner program under Mineski Philippines' Youth Esports Program (YEP), formed in partnership with the Philippine Collegiate College League (PCCL), to support the grassroots development of esports among Filipino students.
Congratulations to our Trailblazers!