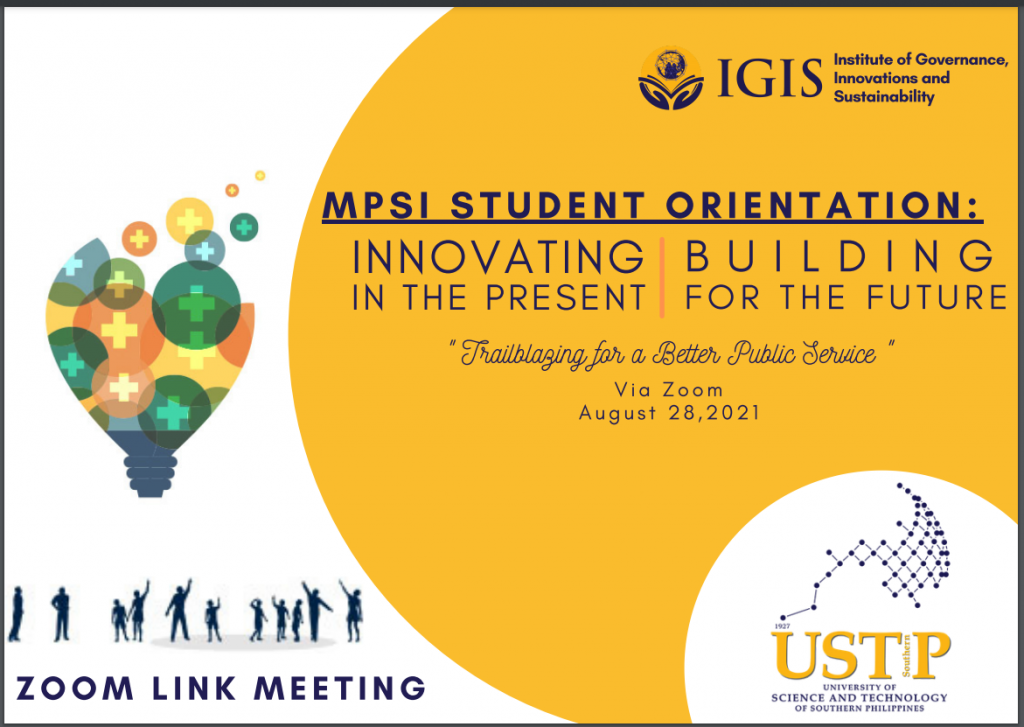 The Institute of Governance, Innovations, and Sustainability (IGIS) of the University of Science and Technology of Southern Philippines (USTP) welcomes BATCHES 1 & 2 of the Master in Public Sector Innovations (MPSI). The MPSI Program is in its second semester since opening last January 2021.
During the MPSI Orientation last August 28, 2021, the students introduced themselves from nineteen (19) national agencies, four (4) LGUs, one (1) state hospital, and one (1) state university. The increasing number of public sector organizations enables the MPSI Program to widen its sphere of influence relevant to the four MPSI Pathways: Public Policy Studies, Sustainable Development, Digital Services Platforms and E-Governance, and Environment and Climate Solutions. The students contribute to designing and implementing innovation as public sector solutions to emerging or perennial challenges in delivering services to the communities in Region X and beyond.
Among the notable roster of faculty for the first semester of the Academic Year 2021-2022 are former Mindanao Polytechnic State College (now USTP) president Dr. Montano F. Salvador, Department of Information and Communications (DICT) ASec. Evamay C. Dela Rosa, Dr. Luzile Satur, Dr. Antonio Gabriel M. Laviña, Department of the Interior and Local Government (DILG) Regional Director Arnel M. Agabe, CdO-TO Ms. Chedilyn Aissa P. Dulguime, and from the Development Academy of the Philippines (DAP) Dr. Alan S. Cajes. Those from USTP are Ms. Maria Farina V. Roa, Ms. Nivea Louwah D. Sermona, Dr. Francis Thaise A. Cimene, Dr. Maria Noelyn S. Dano, and Dr. Demetria May T. Saniel.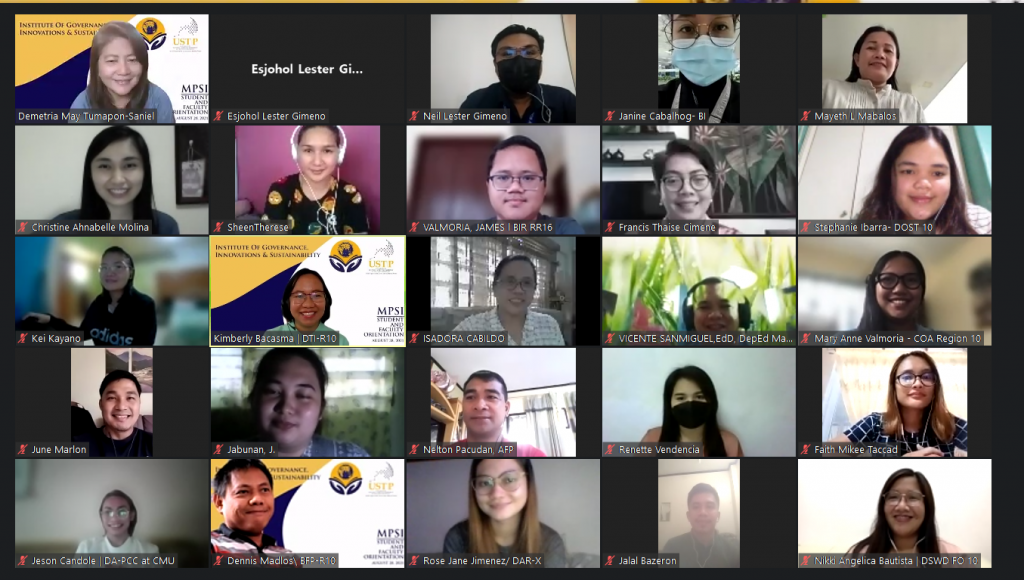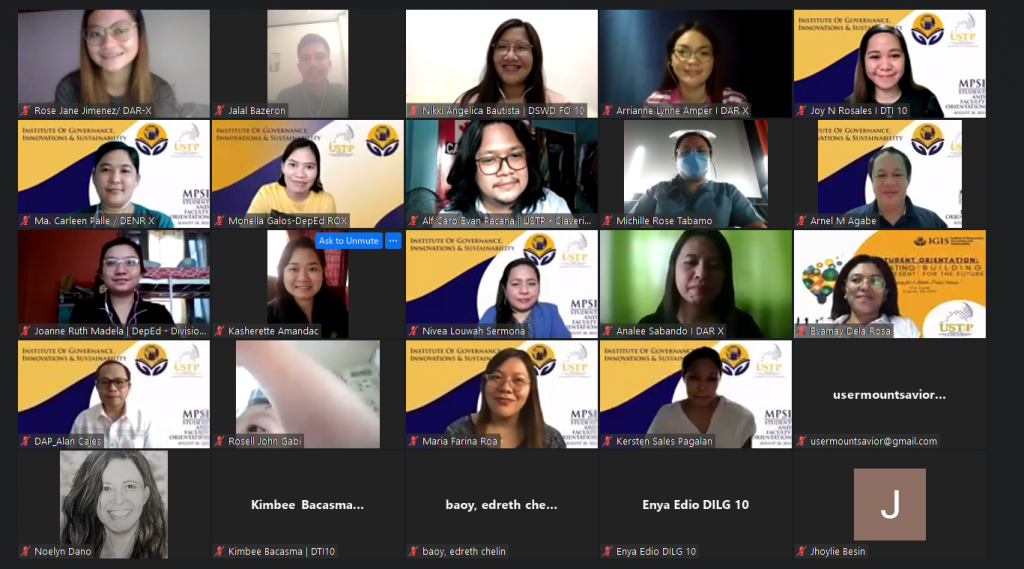 Be a USTP TRAILBLAZER.
Be a PRIME MOVER in the Public Sector.