By Diane Therese C. Esmade, USTP System STRATCOMM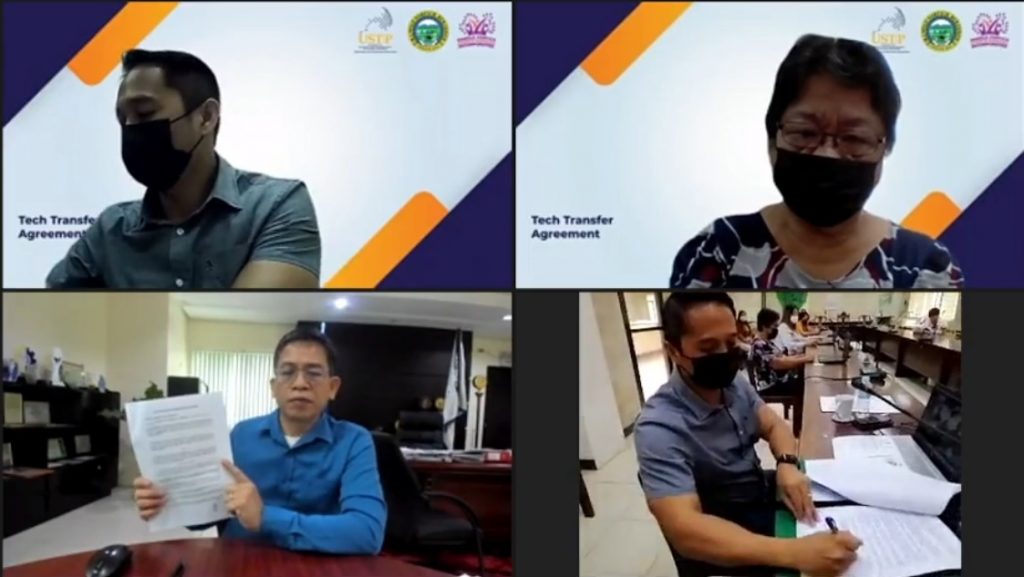 USTP System President Dr. Ambrosio B. Cultura II, Mayor Clive Quiño and Ms. Nena Vallecera during the virtual signing ceremony.
The University of Science and Technology of Southern Philippines (USTP) together with the Municipality of Manolo Fortich and the Manolo Fortich Women's Federation signed the Technology Transfer Agreement (TTA) for the technology adoption of Shelf Stable Giant Bamboo Shoots in Brine during a Virtual Signing Ceremony on October 12, 2021, via Zoom Meetings. 
This food innovation technology was developed by the Northern Mindanao Food Innovation Center (NMFIC) and will be handed over to the Municipality of Manolo Fortich through its Women's Federation as a source of livelihood. Through this technology and innovation, USTP and the LGU of Manolo Fortich hope to collaboratively empower communities, especially women, to be resilient amid the pandemic. 
In October 2019, a client visited the NMFIC to address the abundance of giant bamboo shoots in the Bukidnon area, especially in Manolo Fortich. They saw the potential in the preservation of giant bamboo shoots, which can be a huge prospect for livelihood. During its research, it went through numerous trials to produce shelf stable and color retentive products.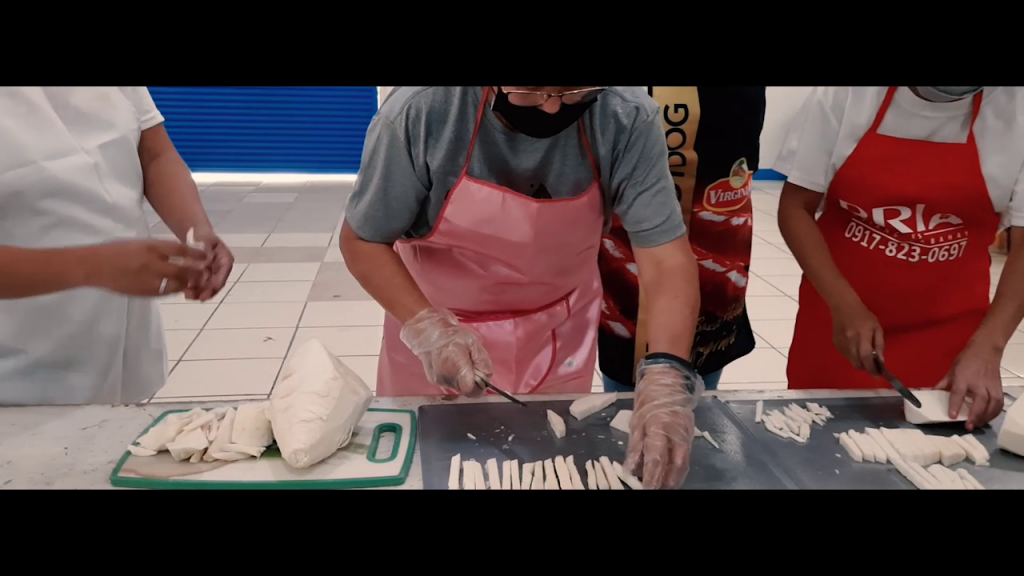 Giant Bamboo Shoot (Dabong) preparation
The virtual signing ceremony was attended by USTP led by University System President Dr. Ambrosio B. Cultura II, the Municipality of Manolo Fortich represented by its local chief executive Mayor Clive Quiño, and the Manolo Fortich Women's Federation represented by its president Ms. Nena Vallecera.
As USTP continues to trailblaze the path for various innovations in the university, it seeks to build and extend more partnerships and assistance to communities through research, innovative technologies, and relevant support services for inclusive and sustainable development of the local food industry.