Young Innovators of USTP Balubal Win in Visayas-Mindanao Innovation Olympics 2.0
By. Dr. Dennis A. Apuan, Acting Campus Director of USTP Balubal
Young innovators of USTP Balubal Campus emerge as winners in Innovation Olympics 2.0 conducted last February 27, 2021, besting nine other teams from Visayas and Mindanao.
Two teams representing the University of Science and Technology of Southern Philippines were declared winners. Each of team will receive Php 100,000.00 seed money for the implementation of the project. The teams will advance to the next round on June 2021 to compete with the two other finalist from Luzon.
The Innovation Olympics 2.0 aims to develop innovative solutions of the youth for the small scale vegetable farming sector through precision agriculture.
The winning team, BALZIP, led by John Leo C. Noval (Bachelor of Agriculture/BAT) with members Mary Rose Lopez (Bachelor of Science in Information Technology/BSIT), Firly Maribao (BAT) and Reziel Ann S. Bactong (Bachelor of Technology and Livelihood Education/BTLeD), is developing a cable suspended drone for farm use, pest monitoring and distribution of spray solutions.
The other winning team, CHLOMET, led by Hanna Jasmin Cinco (BAT) with members Cyndie Cabusas (BSIT), Jerry Mae Zarate (BTLeD) and Robert Mondejar (Agriculture), is developing a low cost chlorophyll meter that helps estimate the amount of nitrogen fertilizer for better crop production. 
An equally important idea is from another USTP team who is developing Smart Irrigation System. Team SIRRI is led by Harold John Payla (BAT) with members Mia Monica Wabe (BSIT) and Dyana Grace Magtrayo (BAT).
All of three teams received Php 10,000.00 after winning the first round of the Innovation Olympics 2.0. This is for further refinement of the project concept.
          "We started out with students not having a clue on how to win this type of competition, but in a span of two weeks mentoring, teaching them of the importance of design thinking, market product fit as well as the grit needed to be an entrepreneur, they pulled it off," team coach Engr. Diogenes Pascua said.
The coach and the faculty technical advisers of agriculture Dr. Dennis Apuan, Dr. Joevil Pepania, Mr. Mark Anthony Bactong, Mr. Horacio Factura, and information technology faculty Marje Catayas are thankful that the students welcomed their guidance and embraced the principles taught.
          "We are also thankful for the valuable support that the University has extended to the team, the mentors and advisers effort as well as the valuable support of barangay Balubal officials and the whole barangay Balubal farming community. Indeed, this win is a manifestation of the dynamic mantra that the USTP is known for and that we are an innovation university," Engr. Pascua added.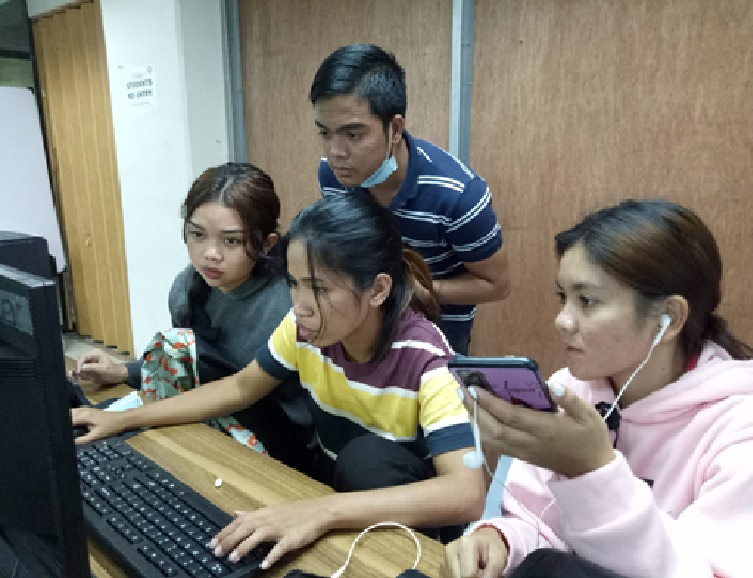 The BalZip Team defending their project to the panelist (L to R Reziel Ann Bactong, John Leo Noval, Mary Rose Lopez and Firly Maribao)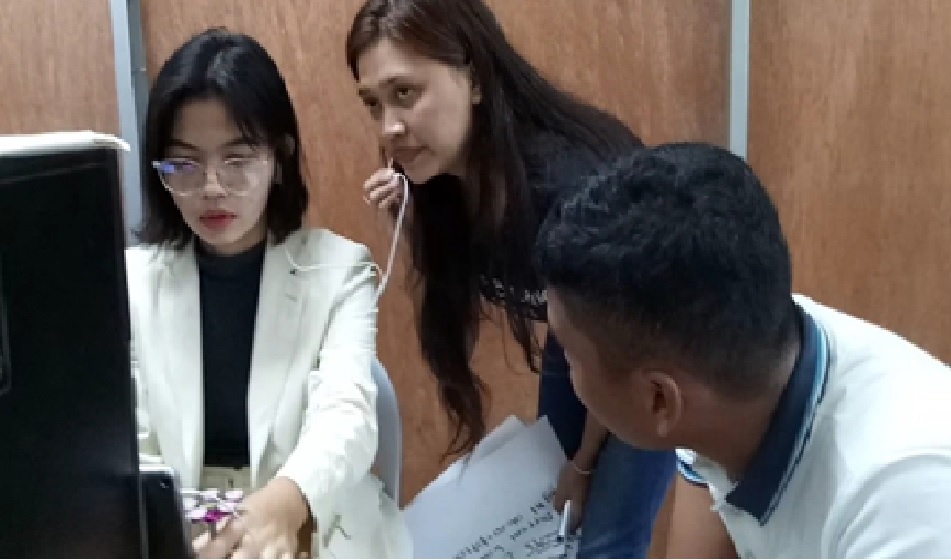 The Chlomet Team defending their project to the panelist (L to R Hanna Cinco, Jeremy Zarate and Robert Mondejar)