By Karen Crystal Paler, The Trailblazer Publication
August 15, 2022 – As the University of Science and Technology of Southern Philippines (USTP) gears toward Vision 2030, USTP System President, Dr. Ambrosio B. Cultura II, emphasizes unity amid diversity during the opening ceremony of its 6th Charter Day Celebration.
"We are not only merely celebrating the 6th Charter Day, but most importantly, this is a reminder for all of us that we are here today because, despite our difference, we decided to become allies that consequently exude to USTP's amalgamation on August 16, 2016. We are, therefore, One university, One Institution, and One USTP System," Dr. Cultura said in his speech, emphasizing the oneness that anchors the USTP Vision 2030.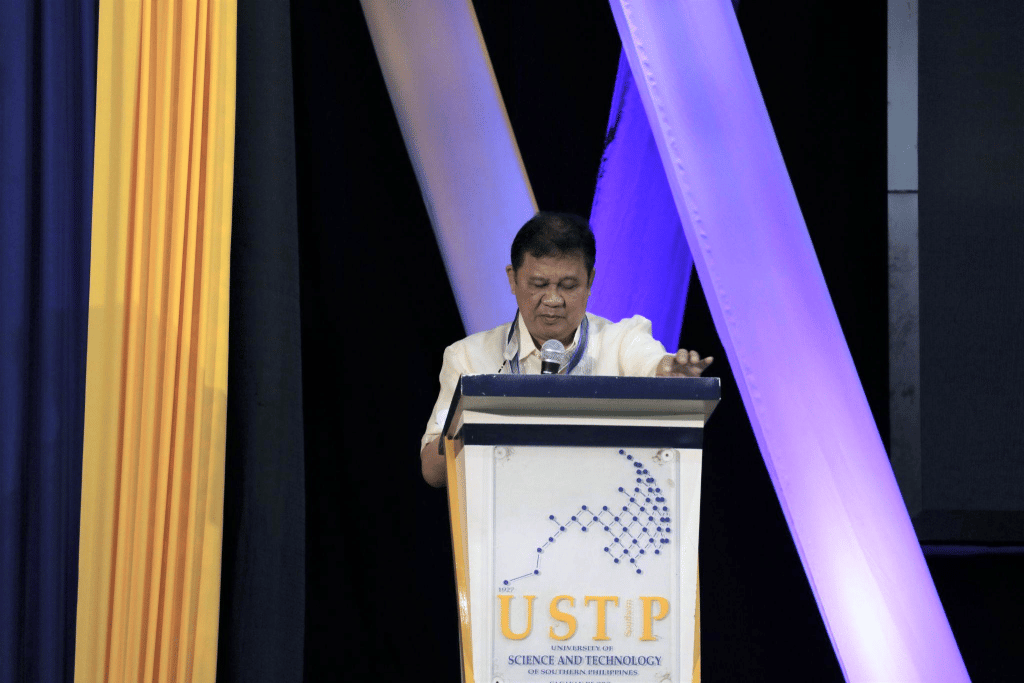 Moreover, former DOST-10 Regional Director Hon. Alfonso P. Alamban was introduced as the ceremony's keynote speaker. Alamban, a former member of the USTP Board of Regents, cited that reframing is part of developing a strategic direction for an organization in an institution. He also mentioned the socio-economic agenda of the newly elected President of the Philippines, which is centered on job creation, food security, health security, transport and energy, Science, Technology, Mathematics Education, and Climate and Disaster Resiliency—agenda, which are in conjunction with the university's goals and vision.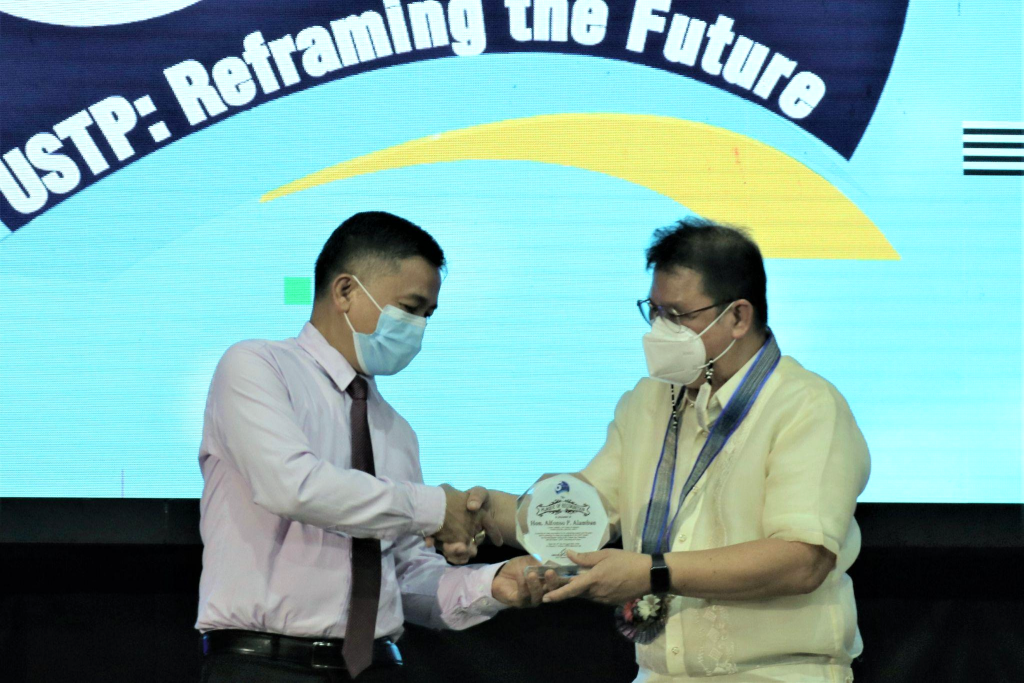 The USTP System President presents the Plaque of Recognition to the Keynote Speaker.
Furthermore, the event was officially opened by USTP Cagayan de Oro Chancellor, Atty. Dionel O. Albina. "This Charter Day provides us the opportunity to thank every player in the industry who has been inspiring and collaborating with us through the years to forward our strategic direction," he said.
With the theme USTP: Reframing the Future, the celebration focuses on the institution's initiatives and strategies in research and innovation. The said event is a hybrid program held at the Dr. Ricardo E. Rotoras (DRER) Memorial Hall and live streamed via the USTP System's official Facebook page and USTP YouTube Channel. USTP personnel, faculty and staff, students, stakeholders, partners, and alumni partook in the opening ceremony.
The ceremony marked another milestone as trailblazing talent was showcased by the performance of the USTP Gintong Amihan Dance Troupe. The event concluded with the launching of the new USTP Hymn led by the USTP Sanghimig Chorale.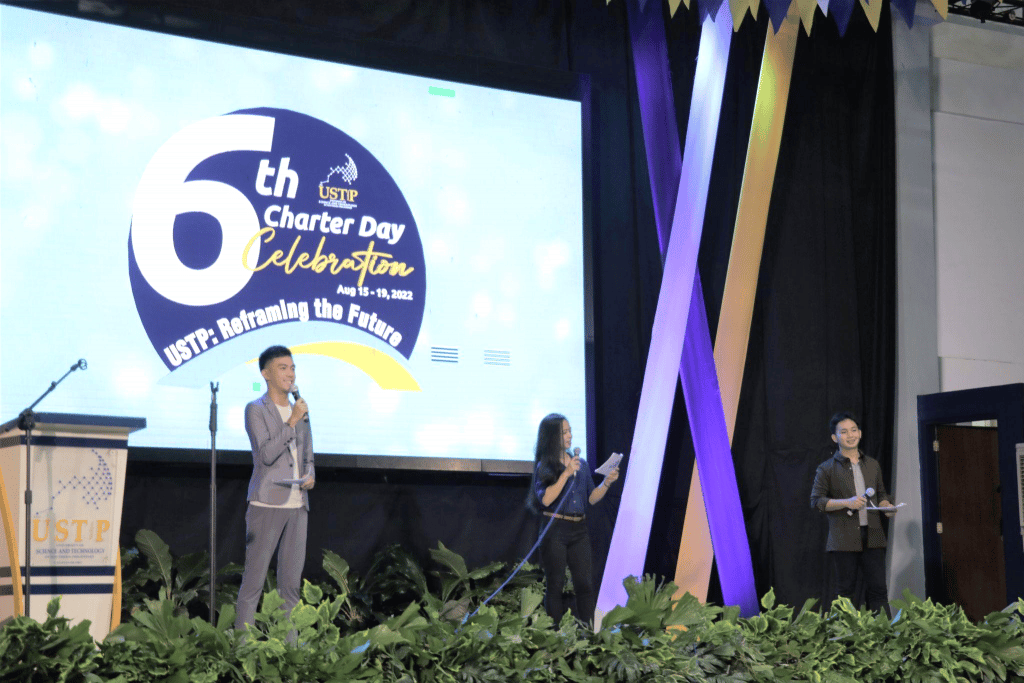 The event was hosted by John David Scholz G. Oran, Arian Bretny N. Palonan, and James Groyal Haniagan of The Host – USTP.
Photo contributions: Mark John Ajero, USTP University Digital Arts (UDA)