By Ivy Marie P. Maquidato, Coordinator, USTP Panaon Admission and Scholarship Office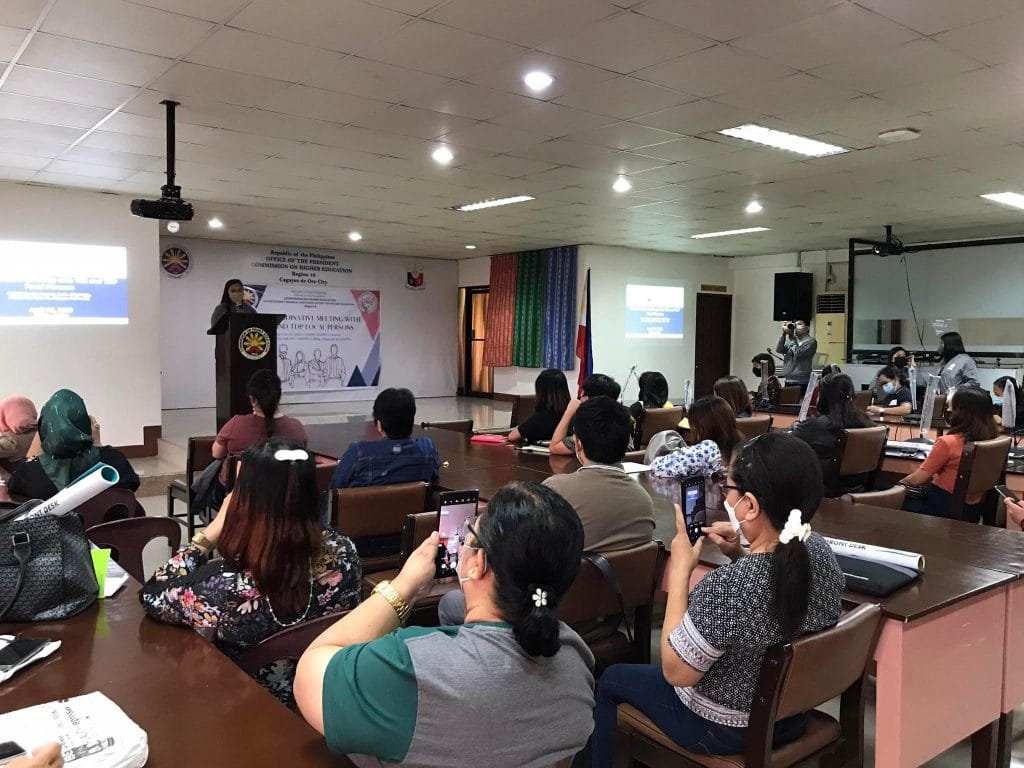 The Admission and Scholarship Office (ASO) of the University of Science and Technology in Panaon, Misamis Occidental, joined the Face-to-Face Coordinative Meeting with the Tertiary Education Subsidy (TES) and Tulong Dunong Program (TDP) focal persons of higher education institutions (HEIs) in Region 10 last April 26, 2022. The meeting was held at the Office of the Commission on Higher Education (CHED) in Cagayan de Oro City.
The objective of the said meeting was to update the focal persons responsible for the management of the TES and TDP on the Amended TES Guidelines of 2022 and the Guidelines on the Implementation of the Tulong Dunong Program for Academic Year 2020-2021 and Onwards.
The UniFAST Regional Coordinators, headed by Ms. Mirabell P. Almuena, discussed and deliberated common issues and concerns in implementing the said programs like preparation of billing, validation of documents, and liquidation reports.
Dr. Freddie T. Bernal, CESO III, CHED-X Regional Director, shared the proposed innovations to expedite operation. It includes HEIs establishing a record room for the repository of documents submitted to CHED. His announcements highlighted the limited procurement activities during the election period and urged focal persons to encourage grantees to share their TEStimonies on CHED Pinaskolar Region 10 Facebook group.
USTP Panaon was represented by Ms. Ivy Marie P. Maquidato, the Admission and Scholarship Office coordinator, and Ms. Angeles S. Paza, Assessment In-charge.