By Christopher R. Balaba, USTP Panaon STRATCOMM
Team BamTech from the Bachelor of Technology and Livelihood Education (BTLEd) major in Industrial Arts program of the University of Science and Technology of Southern Philippines (USTP) Panaon emerged as the Champion during the Pitching Competition organized by the Center for Entrepreneurship and Technology (CET) of the USTP System.
BamTech shined the brightest with their unique and eco-friendly products matched by their effective delivery of the concept, resulting in them clinching the top spot among other equally talented participating teams.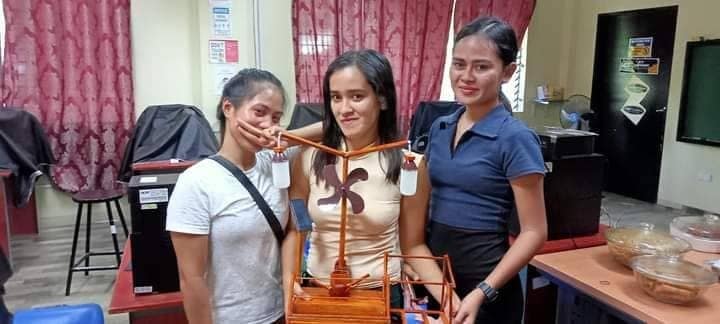 (L-R): Ann Cristy O. Balo,  Genevive S. Tirado, and Denisha H. Artiaga
Team BamTech is composed of Genevive S. Tirado, Denisha H. Artiaga, and Ann Cristy O. Balo, with coaches Mr. Jed Anthony A. Ceballos (Industrial Arts Coordinator) and Mr. Denver Ian L. Gimeno (Entrepreneurship Instructor), under the supervision of Ms. Mary Jane A. Moralia (DTLE Chairperson).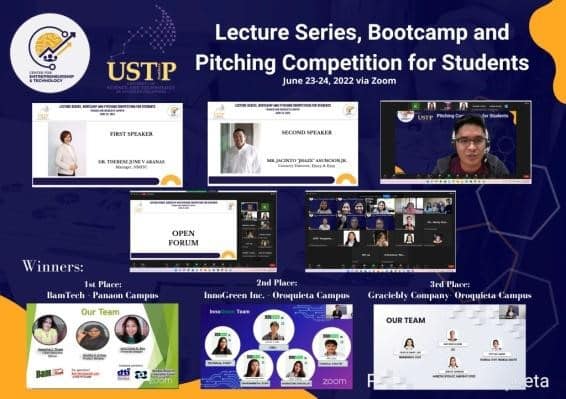 The pitching competition was part of the two-day activity of CET from June 23 to June 24, 2022, via Zoom. The training also included a Virtual Lecture Series and Pitching Bootcamp for USTP Oroquieta and USTP Panaon BTLEd students taking Entrepreneurship.