By Ela B. Hayagan, USTP Panaon SSC President
Student leaders from across private and public Higher Education Institutions (HEIs) in Region 10 participated in the Youth Leaders' School-Based Anti-Illegal Drugs Advocacy Training of Trainers last July 21-22, 2022, at the Mallberry Suites Business Hotel in Cagayan de Oro City. The said training was a joint face-to-face activity of the Commission on Higher Education (CHED) 10 in partnership with the Philippine Drug Enforcement Agency (PDEA) 10.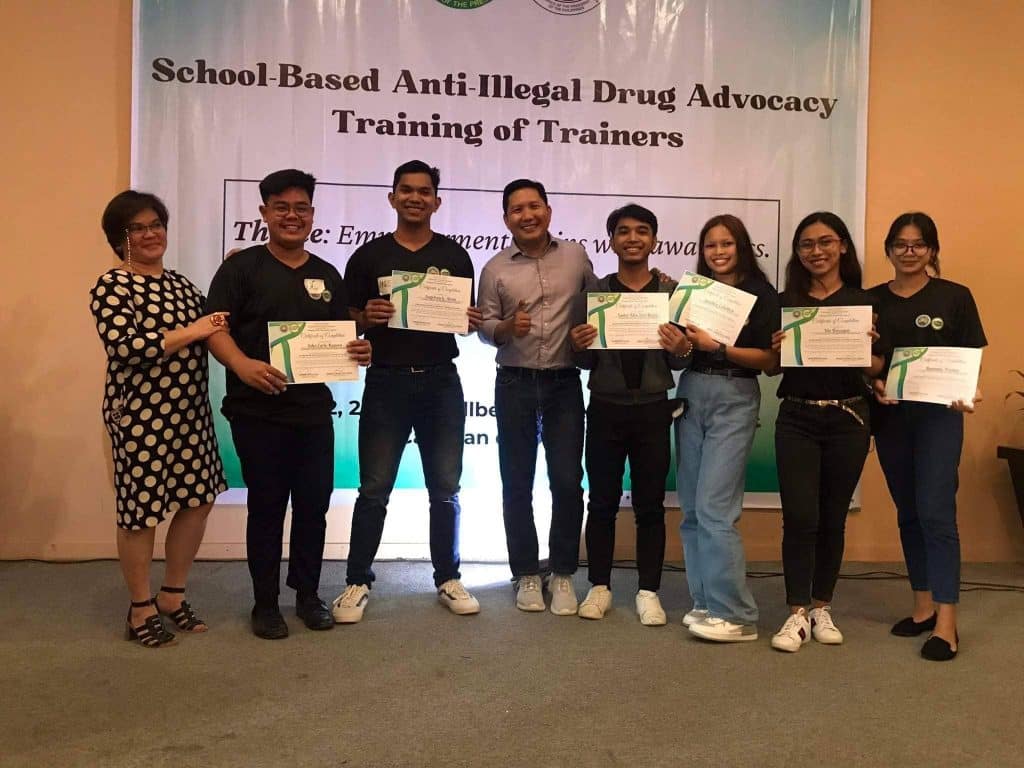 The participants were welcomed by the Director of CHED 10, Dir. Freddie T. Bernal, Ph.D., CESO III. Ms. Rosemarie Nacaya Autor-Bajao, MPA, the Regional Public Information Officer of PDEA 10, gave an overview of the Anti-Illegal Drug Advocacy Training, Campaign Strategy, and TOT Briefer. Mr. Paul G. Avila, Investigation Agent III of PDEA 10, discussed the current Philippine Drug Situation.
Ms. Bajao spearheaded the training by discussing the Importance and Role of Advocacy, Communication, and Social Mobilization in an Anti-Drug Campaign. During the training proper, she gave essential tips, including the dos and don'ts when giving lectures.
Atty. Simplicio Bautista, Investigation Agent Chief of the Legal and Prosecution Section of PDEA 10, presented the Salient Provisions of RA 9165, Drug Identification, during the second day of the training. Ms. Bajao continued the activity by introducing how to identify prohibited drugs and its effect. The Workshop on Creating IEC Materials was a per-group presentation consisting of eight student leaders per group. After the workshop, a return demonstration of the participants (individual) was conducted, including a question and answer portion.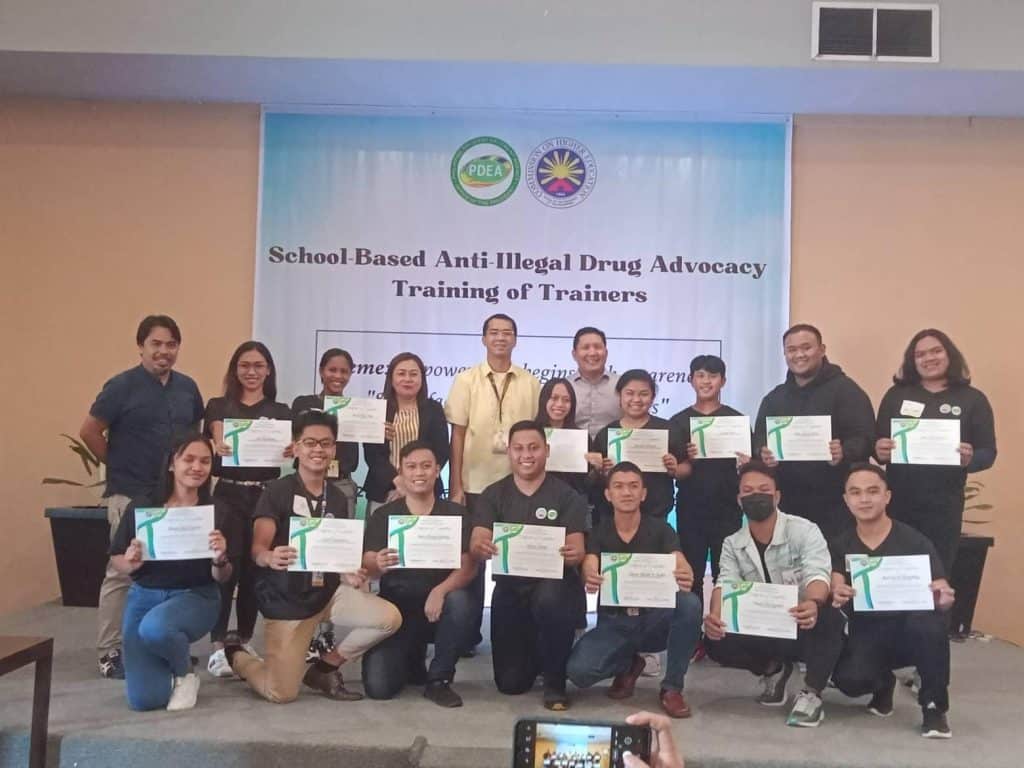 During the closing ceremony, the student participants received a Certificate of Completion. CHED and PDEA organized the Training for Trainers program per Republic Act No. 7722, the "Higher Education Act of 1994," and Executive Order No. 66, the "Institutionalizing the Philippine Anti-Illegal Drugs Strategy."