By Clark Jhayson D. Papileras, USTP Oroquieta STRATCOMM
The Center for Innovative Teaching and Learning (CiTL) conducted a 2-day Curriculum Review for Graduate and Undergraduate Programs (Minor Revisions with emphasis on Creating the Assessment Tools and Establishing the Continuous Quality Improvement plan) with the USTP Oroquieta and USTP Panaon faculty last June 2-3, 2022. The event was held at the USTP Panaon Training Center and attended by the acting campus directors, academic heads, chairpersons, and faculty members from both campuses.
Dr. Amparo V. Dinagsao, CiTL Director and concurrent Vice Chancellor for Academic Affairs at the USTP Cagayan de Oro, and Mr. Arvin E. Narvaza, CiTL Program Head, facilitated the curriculum review together with other CiTL staff.
The curriculum review began with the discussion of the activity's direction rationale, including the timeline, inputs, and expected outputs. The facilitators then guided the participants in reviewing and revisiting the Program Educational Objectives (PEOs) of their programs offered. They also evaluated the alignment of the PEOs' Key Performance Indicators (KPIs) with the University Mission and Program Outcomes (POs). After that, they confirmed the identified terminal courses with the POs and revised them as needed.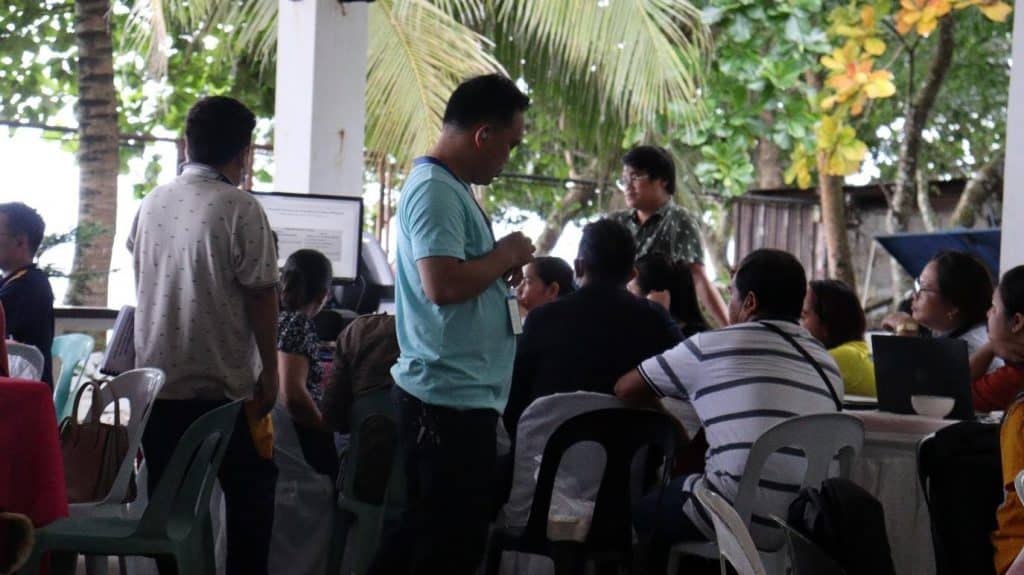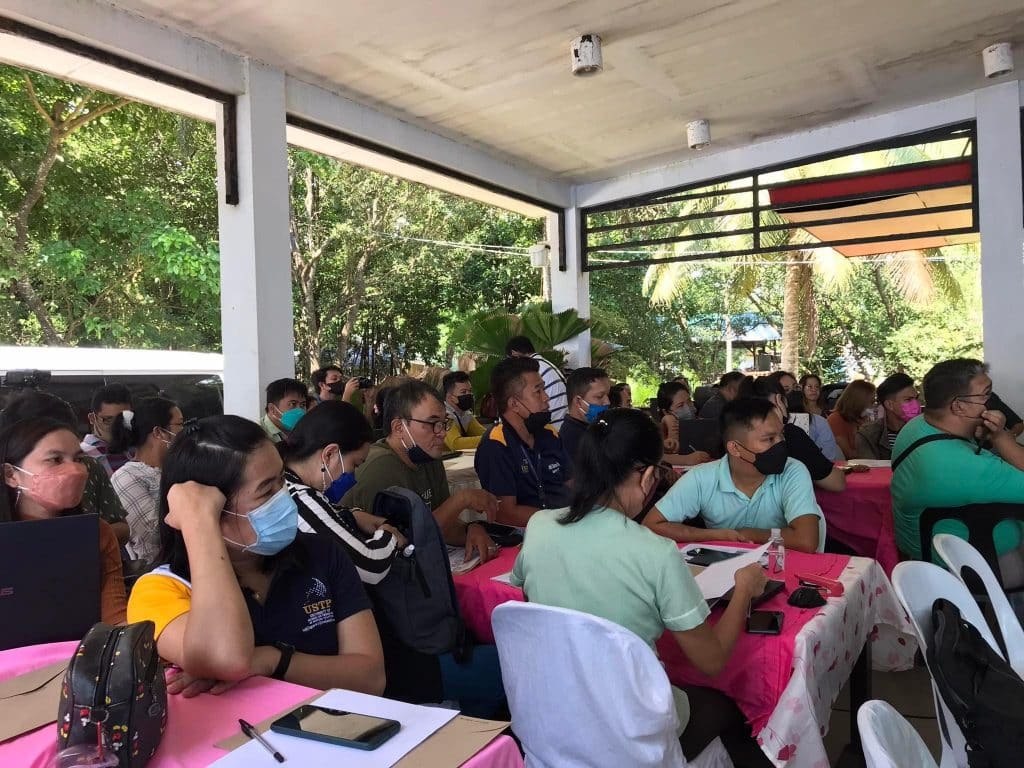 Selected faculty members under each program offered from both campuses then presented their realizations and reflections after discussing with their group. They then checked the performance indicators of each of their programs and underwent a curriculum mapping process. Aside from that, they also strategized on how to accommodate their growing population of students. As such, included in the discussion were the various delivery modes of class instruction that they can employ:
Hybrid – Half of the curricular content is delivered face-to-face. The remaining portion is delivered to students online. An example of a week's schedule for a 3-unit hybrid course: Day 1 is face-to-face or in-person, and Day 2 is flexible learning via the University of Science and Technology e-learning Portal (USTeP).
Face-to-Face – The instruction is delivered 100% in-person and in real-time.
Flexible Learning – The instruction is fully delivered via USTeP with a combination of synchronous and asynchronous sessions.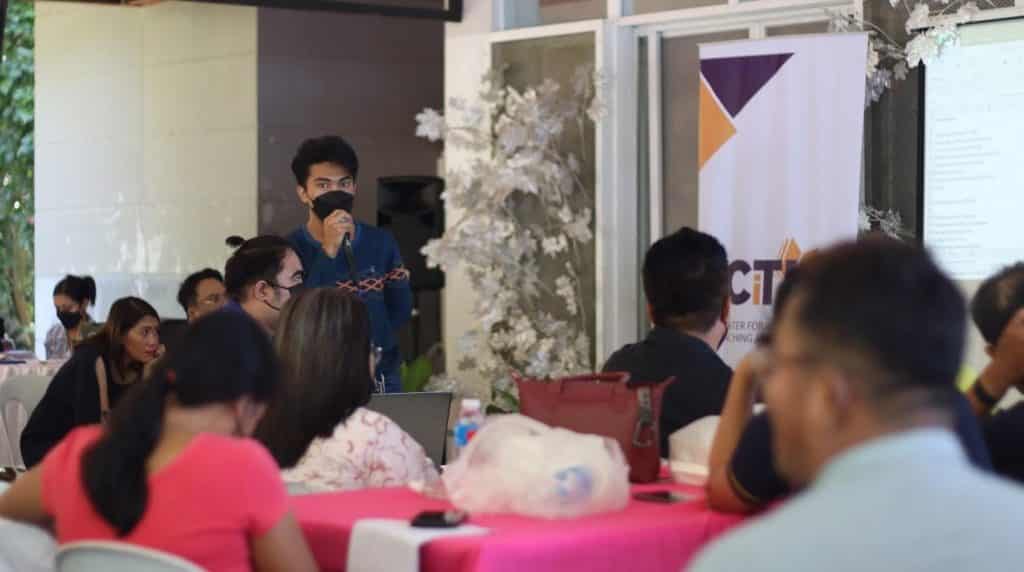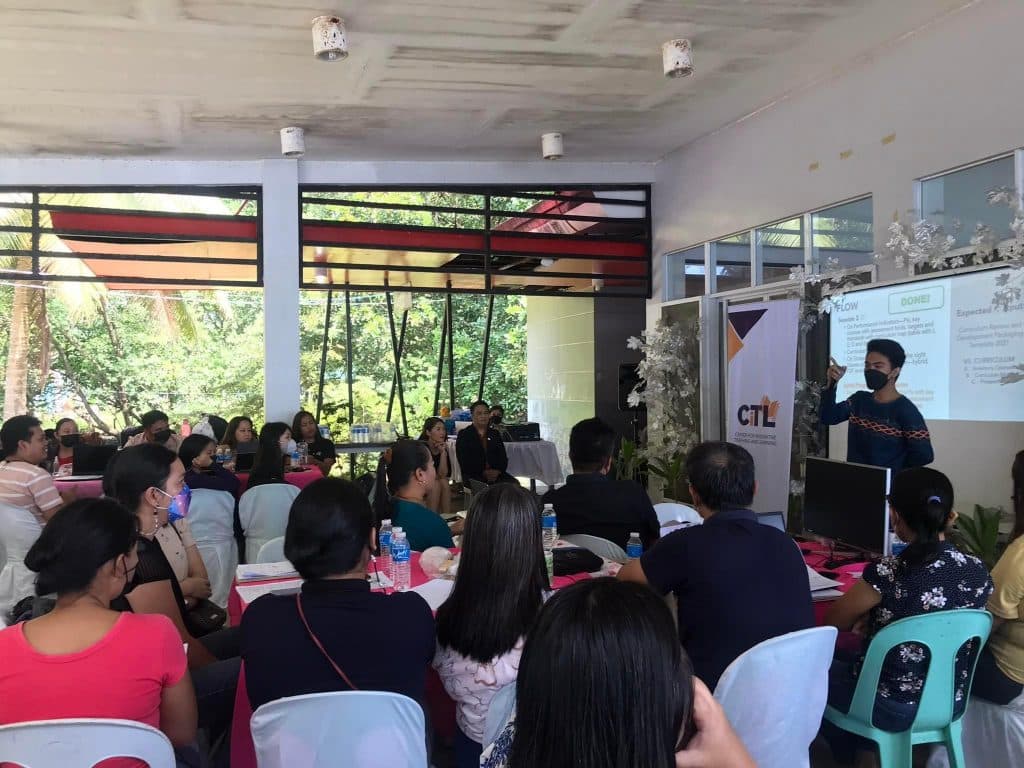 The faculty members from the different college departments also checked the course prospectus of their programs offered with the assistance of the General Education Curriculum (GEC) instructors. They also discussed how to integrate the Technopreneurship Path into the respective programs.
The Curriculum Review ended with the discussion and departmental presentation of PEOs, POs, KPIs, Terminal Courses, Assessment Tools and Targets, and Delivery Modes of the General Education Curriculum (GEC) courses.