By Mary Jane A. Moralia, USTP Panaon CiTL Coordinator
The University of Science and Technology of Southern Philippines (USTP) in Panaon, Misamis Occidental conducted a week-long Curriculum review last June 20-24, 2022, guided by the Center for Innovative Teaching and Learning (CiTL) of the USTP System. The event was spearheaded by the USTP Panaon CiTL Coordinator, Ms. Mary Jane A. Moralia, under the supervision of the USTP Panaon Head of Academic Affairs, Mr. Christopher R. Balaba.
On the first day of the evaluation process, each academic department was tasked to identify issues in their current curricula. The respective department chairperson then shared their findings, particularly items in the curricula that needed revision.
Dr. Lory Liza D. Bulay-og, Dean of the College of Engineering and Architecture of USTP Cagayan de Oro and invited guest speaker to the event, virtually introduced to the group the use of Backward Design in mapping out courses per year with its pre-requisites and co-requisites.
According to Dr. Bulay-og, the design builds the curriculum from the program's end to the beginning. Dr. Bulay-og further emphasized how starting with the end in mind helps ensure that students are given more opportunities throughout the curriculum to develop skills and knowledge before demonstrating mastery of the outcomes near the end of the program.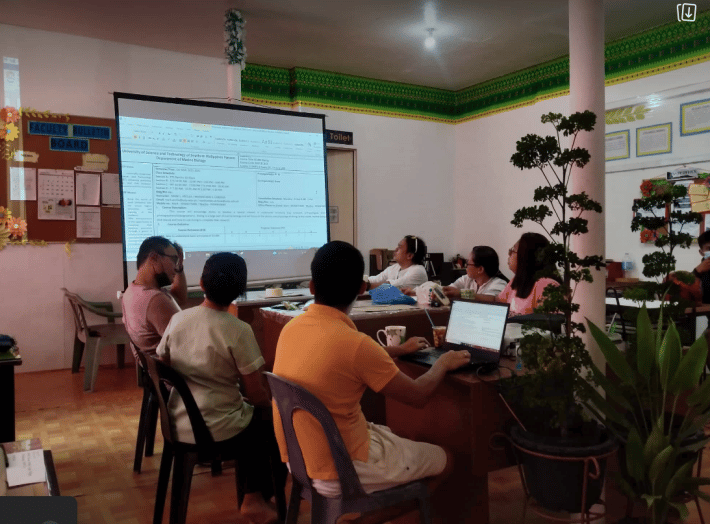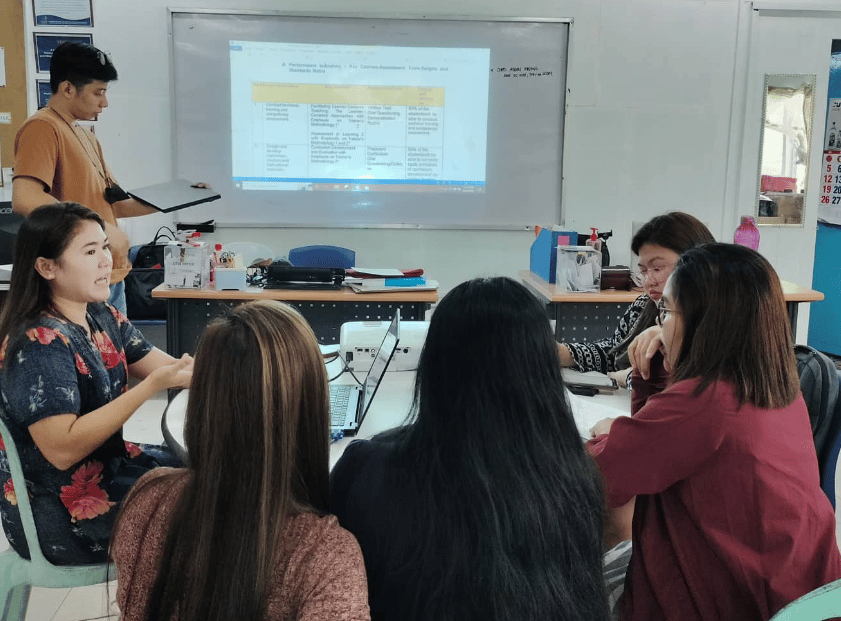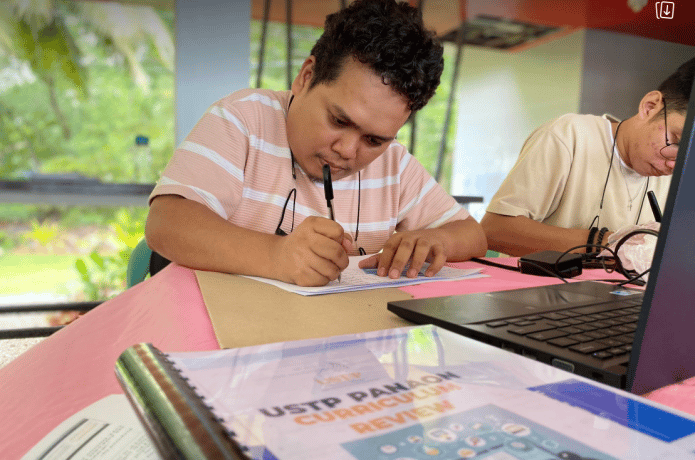 Dr. Jocelyn B. Barbosa, Dean of the College of Information Technology and Computing of USTP Cagayan de Oro was also one of the invited guest speakers for the event.
The third day of the review was set for the presentation of the course Program Educational Objectives (PEOs), Program Outcomes (POs), Course Pre-requisite mapping, Curriculum maps, Performance Indicators, Key Courses, and Assessment Tools of each program.
The organizers then gave each department the remaining days to complete their program-level curriculum review to develop a practical course curriculum, including rubrics.