USTP Alubijid conducts Sabay Gabay, a tutorial activity
By Sarah Kaye C. Visande, USTP Alubijid Guidance Counselor
Sabay Gabay, an online tutorial activity, was successful in providing additional academic support to the driven and hardworking students of the University of Science and Technology of Southern Philippines (USTP) in Alubijid, Misamis Oriental, effectively reinforcing their knowledge before the midterm exams.
Despite the minor technical issues, the activity achieved its objectives and received positive feedback from the participating students. The token of appreciation given to the mentors showed how their hard work and dedication were recognized and appreciated.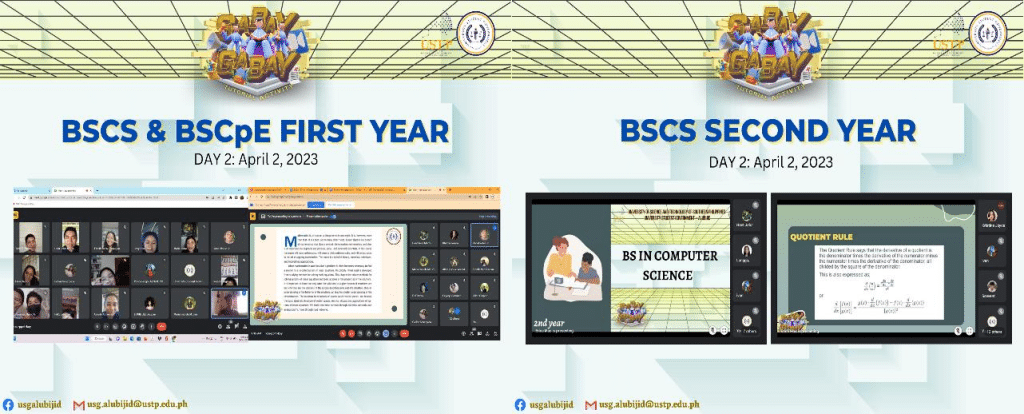 The USTP Alubijid looks forward to continuing this activity and making it even more effective in the future. The campus extended its gratitude to the students who participated in Sabay Gabay, whose eagerness to learn and dedication to their studies have made this activity a success.
The Sabay Gabay working team is proud to have played a part in supporting the students' academic growth and development. Sabay Gabay looks forward to continuing to do so in the future.