USTP holds Internationalization Meeting
By Eric Vincent A. Dotarot, USTP System STRATCOMM
On May 18, 2023, the University of Science and Technology of Southern Philippines (USTP) held an internationalization meeting at the USTP Cagayan de Oro Board Room. The meeting was attended by Mr. Graeme Rennie, the Director of International Practical Solutions, Ltd. New Zealand; Mr. Paul Udani, a Manager at Campus France; Dr. Ambrosio B. Cultura II, USTP System President; and USTP key officials.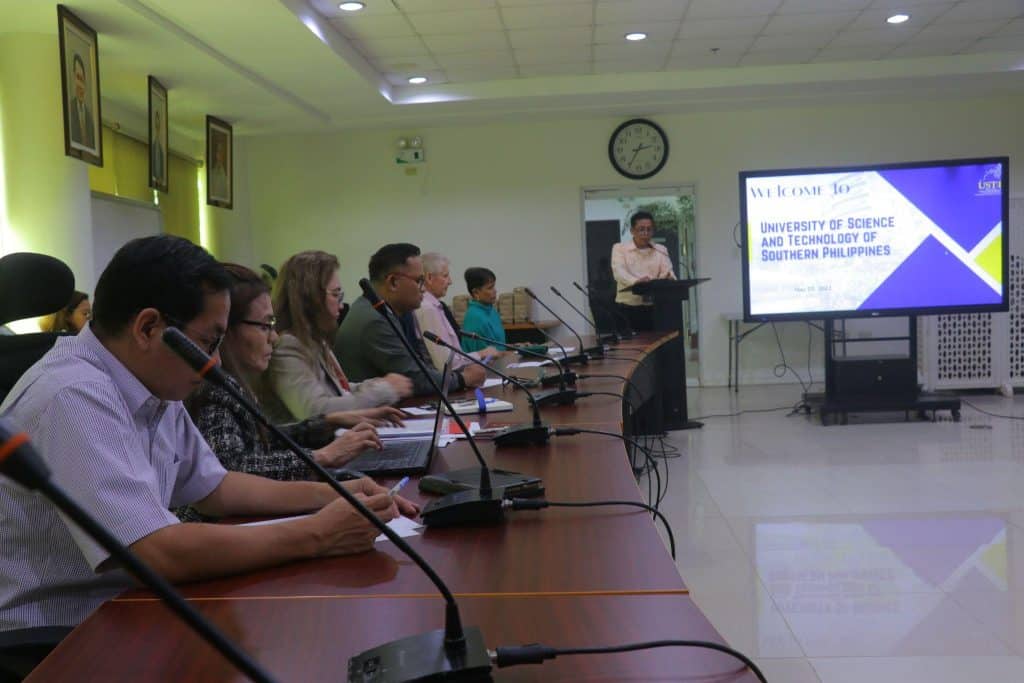 Dr. Cultura delivering his welcome remarks
The meeting aimed to discuss and explore ways to further internationalize the USTP and provide more opportunities for students to gain international exposure. The speakers shared their experiences and insights on how to enhance international collaboration, student exchange programs, and research partnerships.
Mr. Graeme Rennie presented a clever and practical checklist for the USTP in its efforts to expand globally. The checklist, aptly named "DYNAMIC USTP," comprises key areas that the institution needed to focus on to successfully internationalize. Mr. Rennie's checklist provided a comprehensive guide for effective internationalization. By focusing on these key areas, the USTP can expand its reach and impact in the global community.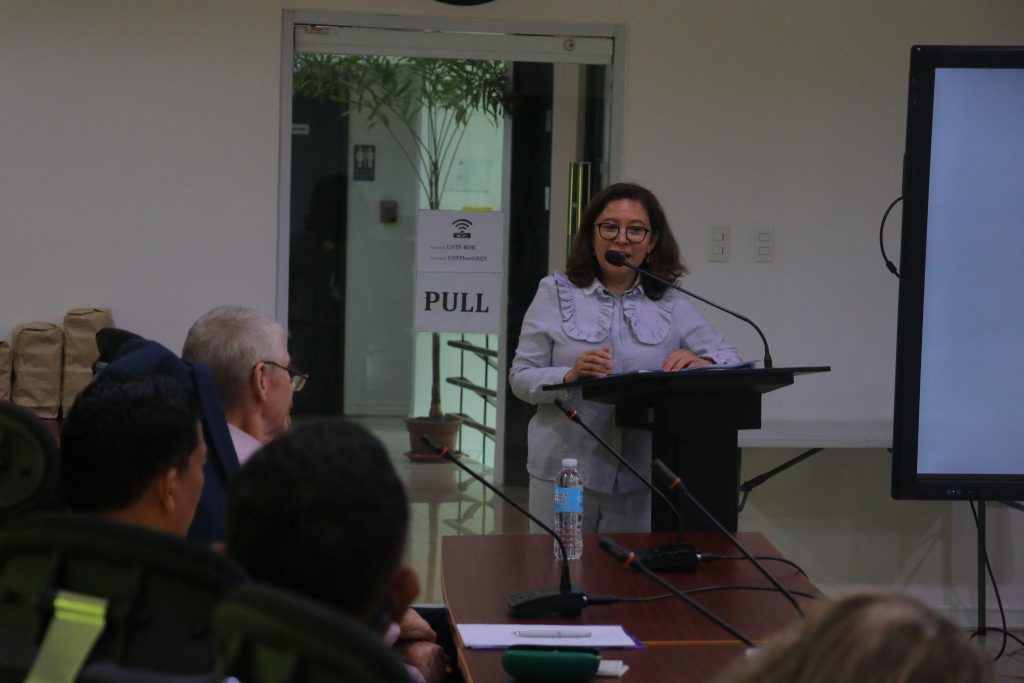 Dr. Dano facilitating the open forum with Mr. Graeme Rennie
Following the discussion, Dr. Maria Noelyn S. Dano, Director of the USTP International Affairs Office (IAO) and the concurrent Deputy Director of the Institute of Governance, Innovation and Sustainability (IGIS), helped facilitate the open forum. The discussion encouraged participants to express their views on the challenges and opportunities of internationalization in the context of higher education, especially within the USTP System.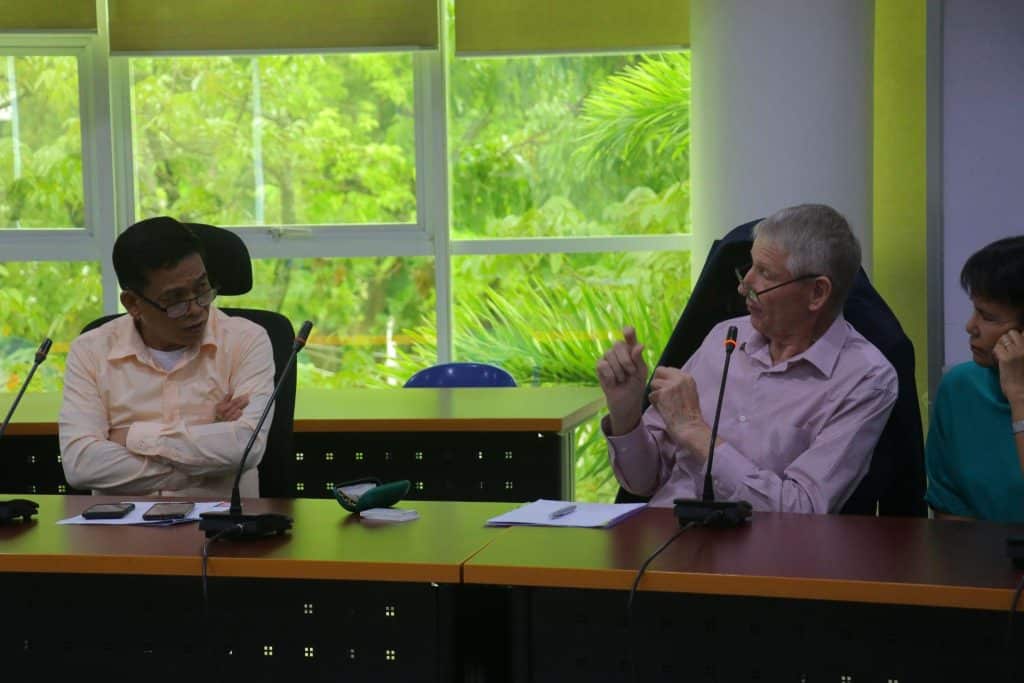 Dr. Cultura and Mr. Rennie during the forum discussion with the USTP key officials
The second resource person to speak was Mr. Paul Udani. He highlighted that Campus France can help the USTP establish partnerships with French universities and research institutions. This can lead to collaborations in research and development, as well as student exchanges. Campus France offers a wealth of opportunities and resources for international students. By partnering with Campus France, the USTP can provide its students with access to high-quality education and valuable international experiences.
The second discussion also ended with an open forum facilitated by Dr. Dano.
Left to right: Discussion of potential partnership opportunities with French Institutions and the USTP and Dr. Cultura presenting the certificate of appreciation to Mr. Udani
In its entirety, the Internationalization Meeting was a fruitful and instructive opportunity that demonstrated the USTP's dedication to fostering internationalization and fortifying its links with nations beyond its borders. The USTP has the capacity to become a leading institution in the area and further afield attributable to its strategic initiatives and collaborations.