USTP Jasaan Rotaract Club attends PRESETS 2023
By John Dexter Mercado & Allister Opeso, USTP Jasaan
On July 15, 2023, several student representatives from the Rotaract Club of USTP Jasaan attended the Presidents Secretaries Training Seminar (PRESETS) 2023 at Minkay Beach Resort, Initao, Misamis Oriental. The gathering aimed to enhance the participants' leadership skills, strengthen their organizational knowledge, and promote networking and collaboration.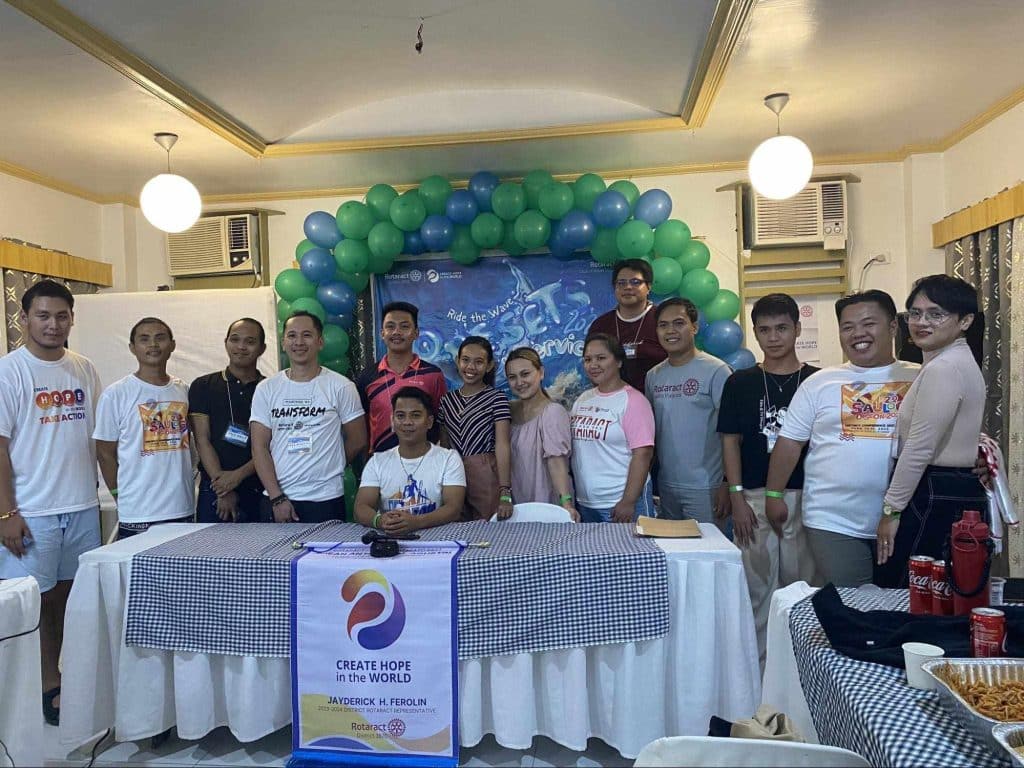 The program kicked off following the opening remarks of Host Club President Melle Labadan. During the first session, Jayde Ferolin II, District Rotaract Representative (DRR), took the stage and delved into "Leading with Impact: Mastering the Art of Great Leadership in Organizations," where he encouraged participants to identify what sets them apart from the crowd and reflect on the unique contributions they can offer. The insightful session provided valuable guidance on how to become exceptional leaders.
The second session, "Leading the Way: Unleashing Your Leadership Potential to Lead Your Club," soon followed, led by Immediate Past District Rotaract Representative Stephen Leo Ferrera, who captivated the audience with his wealth of knowledge and experiences. Attendees gained insights into unlocking and utilizing their leadership potential to guide their respective clubs.
An engaging activity workshop took place after the two sessions. Presidents and secretaries from different clubs formed groups, sharing their personal experiences, challenges faced, and innovative solutions. This interactive exchange fostered collaboration and camaraderie among the participants, strengthening the Rotaract community.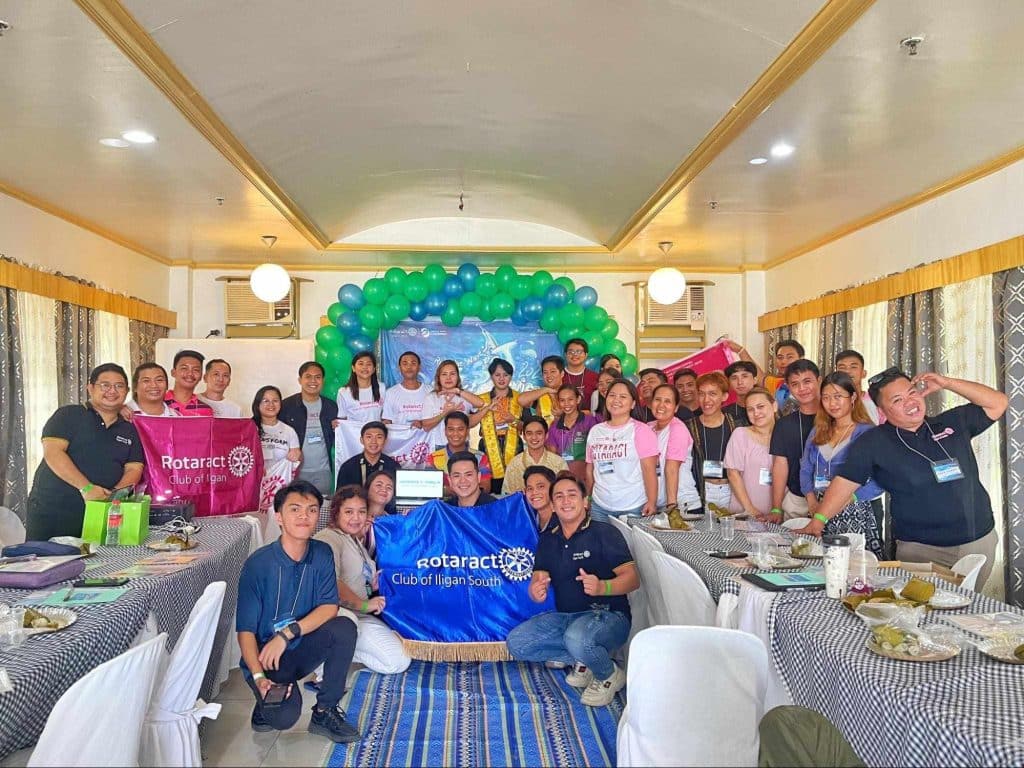 During lunch, attendees networked and connected with fellow Rotaractors. Conversations flowed as members from diverse backgrounds and regions shared ideas and forged new friendships.
Breakout sessions were conducted separately for presidents and secretaries from different clubs after lunch. Presidents engaged in fruitful discussions about their roles, responsibilities, and effective protocol management during meetings and membership management. Meanwhile, secretaries explored their roles and responsibilities, specifically focusing on navigating club report submissions.
The general session "Achieving Greatness: Mastering Goal Setting and Attaining Success" followed, where attendees eagerly absorbed valuable insights on setting ambitious goals and developing strategies. The session provided practical tools and techniques to help Rotaractors excel personally and professionally.
The Rotaract District Officers were then introduced and recognized for their dedication and commitment to service. Among these officers was James Ryan Lindongan, District Writer of the Rotaract Club of USTP Jasaan. The officers' collective passion and vision for the upcoming Rotary Year 2023-2024 were highlighted during the presentation of roadmaps by DRR Ferolin.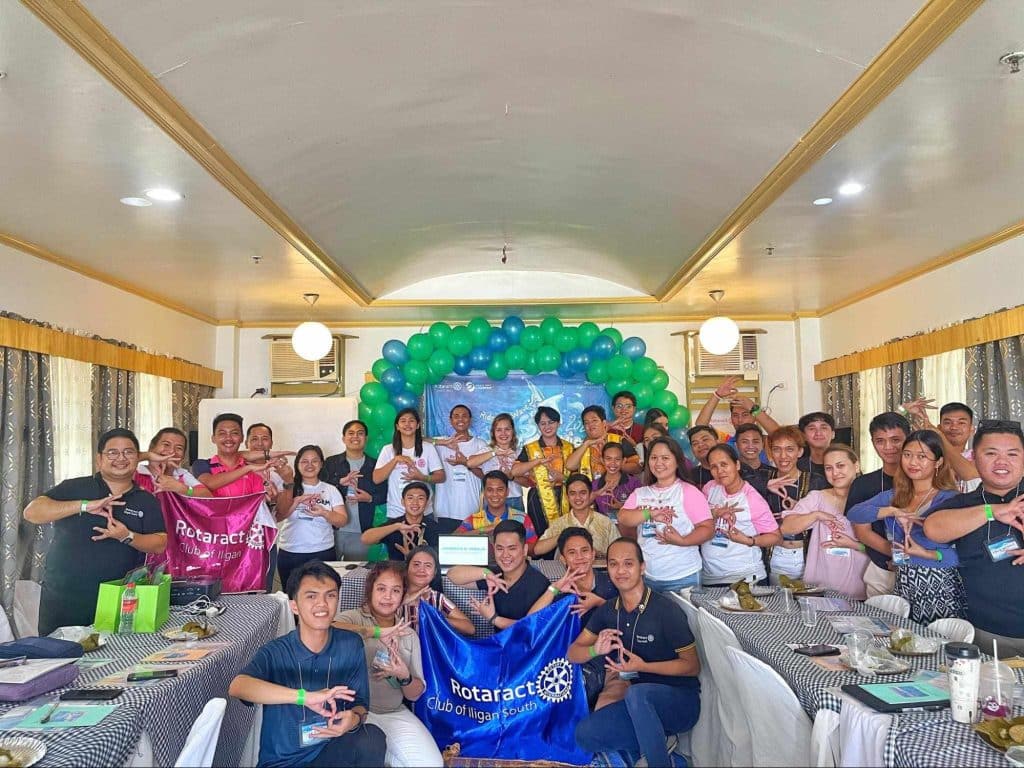 The PRESETS 2023 left the participants inspired, equipped with new knowledge, and motivated to change their communities positively. The event showcased the power of collaboration, leadership development, and the collective commitment of Rotaract members. It served as a reminder of the extraordinary potential within each individual and the impact that can be achieved through dedicated service.
As the attendees dispersed, the energy in the room lingered, echoing the Rotary motto, "Service Above Self." The PRESETS 2023 had been a resounding success, leaving a lasting impression on all who attended, igniting their passion for service and leadership within the global Rotary community.