By Diane Therese C. Esmade, USTP System STRATCOMM
The University of Science and Technology of Southern Philippines' (USTP) celebrated the 2022 National Women's Month through the launching and blessing of the Child Minding and Gender and Development (GAD) Resource Center on March 28, 2022.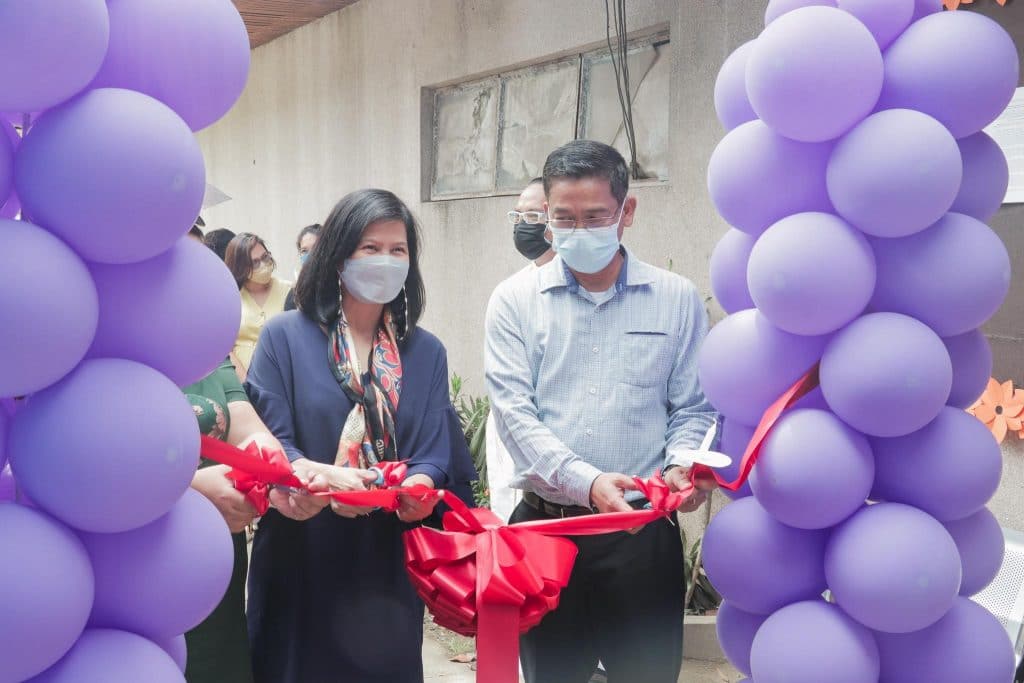 Dr. Maria Elena Paulma, USTP System Vice President for Academic Affairs, leads the launching of the child minding center, along with Dr. Ambrosio B. Cultura II, USTP System President
The Child Minding and GAD Resource Center was formerly the Special Education (SPED) Center of the University. Through the USTP Board of Regents (BOR) Resolution No. 84 s. 2020, it was approved for renovation in 2020.
Before its establishment, the Faculty and Support Personnel Association (FASPA) surveyed student organizations to determine if there was a need to push a childminding center in the University. The survey revealed positive results, indicating that the development of such a facility will benefit women employees, including USTP students who are married or single parents.
Child Minding and Gender and Development (GAD) Resource Center facilities
The facility will cater to the needs of employed mothers and enrolled students of USTP to provide a safe place for their children while they are engaged in work or classes.
The newly launched facilities are one of the projects organized and made real by women, making it significant as the University celebrates women's month.
 Padayon, babae!