By Jomerl I. Gomez, USTP System STRATCOMM
Inspired by their college's goal of transforming sparks of ideas and innovations into reality, the USTP College of Engineering and Architecture's newly accredited student organization, the Association of Geodetic Engineering Students (AGES), successfully secures a financial grant worth PHP100,000.00 through the OSM Philippines Booster Grants 2022 with their project titled "MAPADAYON."
As the name would suggest, the OSM Booster Grant seeks to boost the ongoing mapping and community-building activities of OSM groups in the Asia-Pacific region. It is presented by OpenStreetMap, a collaborative project that aims to create a free and editable geographic database of the world.
Through the grant, the USTP AGES can continue to work on their MAPADAYON project, which aims to map "residential features and important points of interest[s] in 5 barangays near their university… [to produce] a webmap that will guide students with their housing and educational needs in Cagayan de Oro."
MAPADAYON is an amalgamation of the Filipino word, "mapa," and the Cebuano word, "padayon," which respectively translates to "map" and "carry on" or "move forward" in English. The project, thus, intends to support students in the region to overcome the challenges of the ongoing COVID-19 pandemic.
With that, USTP AGES moderator and MAPADAYON project leader, Engr. Denrazir M. Atara strongly invites students to participate in their endeavors for the project's success.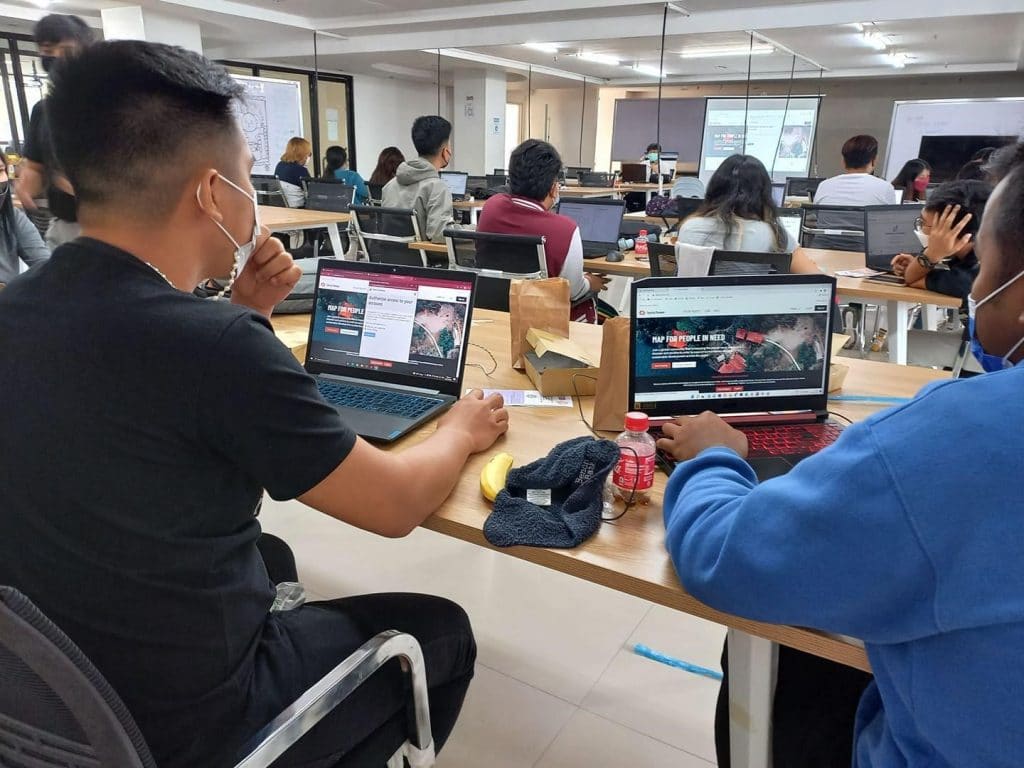 USTP AGES learn to "map for people in need" during the CollabDev OSM Training
The MAPADAYON project was brought into fruition through the compounded efforts of USTP AGES YouthMappers Commissioner, Claydel Nalugon, and the USTP AGES YouthMappers facilitators, Lovely Mae Daguimol, Marc Andrew Pedrigosa, Helen Lumain, Stephen Elbanbuena, Jovi Frances Lofranco, and Robbery Ello.
The OSM Philippines Booster Grants 2022 is a collaborative project of Smart CT, Open Mapping Hub-Asia Pacific, and OSMPH.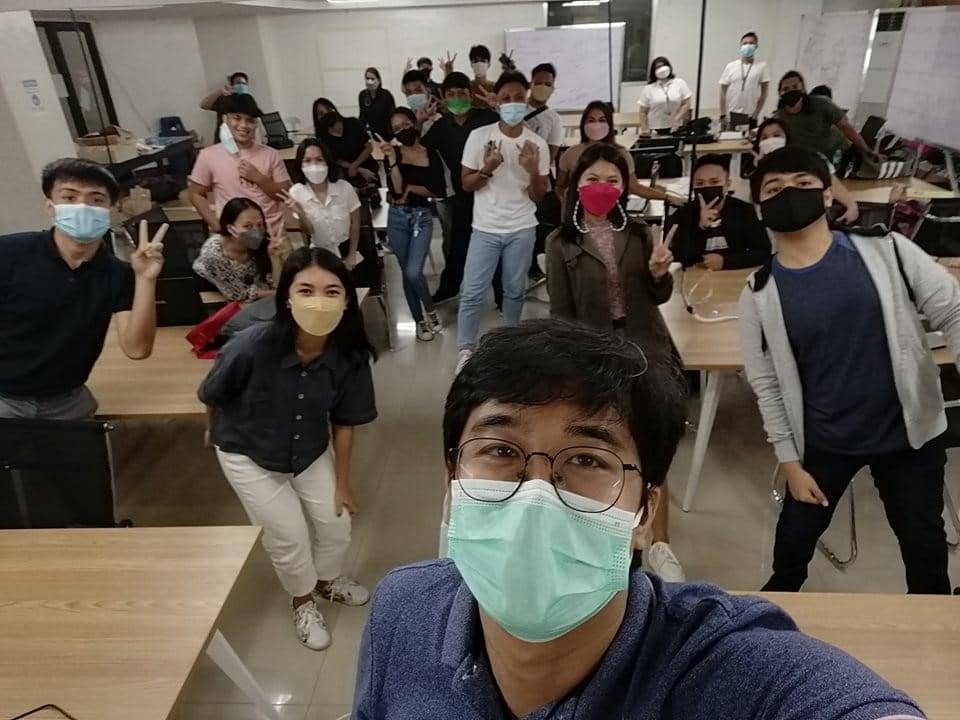 Engr. Denrazir M. Atara with USTP AGES during the CollabDev OSM Training
Aside from their latest achievement, USTP AGES also received several awards in their engagements with YouthMappers, a worldwide network of students, teachers, researchers, and scholars that "use public geospatial technologies to highlight and directly address development challenges worldwide" (YouthMappers, 2020). Much like OSMPH, YouthMappers aspires to provide mapping and open geospatial technologies to communities.
Here are the YouthMappers recognitions received by the seven-month-old student organization:
2022 Women's Participation Award
2022 James Kweku Eshun Mentoring Award for Engr. Denrazir M. Atara (formerly the YouthMappers Faculty Advisor Award)
2022 Best YouthMappers Blog Award for Engr. Denrazir M. Atara (Note: You can access the blog here)
Congratulations, USTP AGES!
Padayon, Trailblazers!