By Engr. Mark Rey Z. Embodo, USTP Panaon Sports Coordinator
The Commission on Higher Education Regional Office X (CHEDROX), in cooperation with Mindanao Association of State Tertiary School (MASTS Inc.), conducted an orientation on Republic Act No. 11180 or the "Athletics Program Report Act" and the CMO No. 2, series of 2022 or the guideline on the "Return to Collegiate Athletic Competitions" last July 29-30, 2022, at the Dr. Ricardo E. Rotoras (DRER) Memorial Hall of the University of Science and Technology of Southern Philippines (USTP) in Cagayan de Oro City. An election of the League of Officers was also conducted.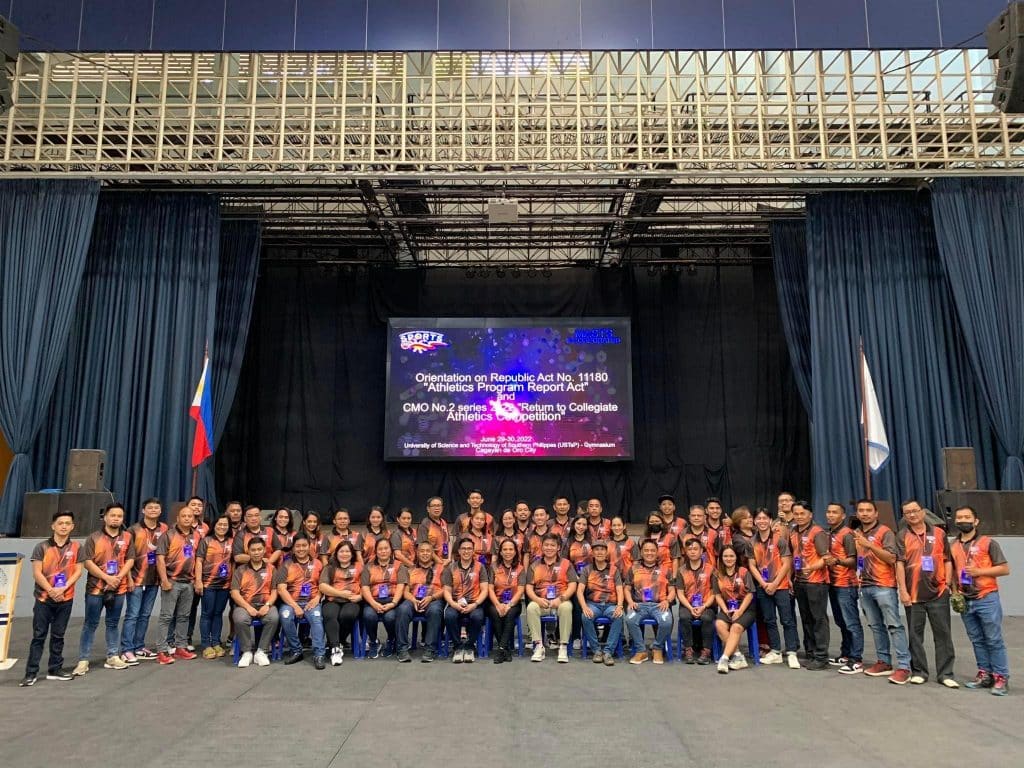 The event was graced with the presence of the CHEDROX Director, Dr. Freddie T. Bernal, CESO III. Also in attendance were CHED Sports Project Lead, Coach Ana Dulce Yango (via Zoom); and CHEDROX Regional Sports Coordinator, Mr. Ernesto B. Medina, Jr. They discussed the abovementioned policies and guidelines and joined the first meeting of the League of Sports, which was participated by sixty (60) active Sports Directors and Coordinators.
Engr. Mark Rey Z. Embodo, the Sports Coordinator of USTP Panaon, along with the representatives from USTP Claveria and USTP Oroquieta actively participated in the orientation, which included the following highlights:
Return to Collegiate Athletic Competition (R-CAC)
RA 11180/Data Collection
Video Presentation of Sports Activity
League of Tertiary Sports Directors and Coordinators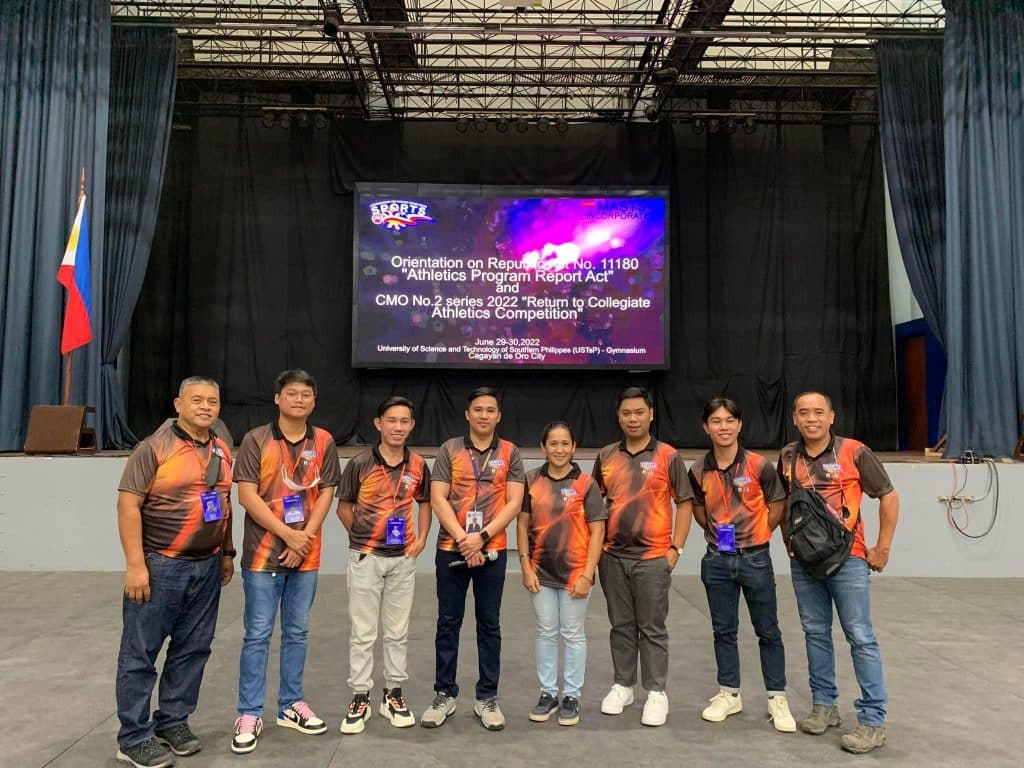 The following are the elected officers for the League of Sports Directors and Coordinators in Region X for SY 2022-2023.
President: Jessica Esparrago, Xavier University-Ateneo de Cagayan
Vice President for Internal Affairs: Manuel Paster, University of Science and Technology of Southern Philippines (USTP) Cagayan de Oro
Vice President for External Affairs: Andres N. Beley, Misamis University
Secretary General: Chiedel Joan San Diego, Mindanao State University-Iligan Institute of Technology
Deputy Secretary: Marvin Arrabaca, Lourdes College
Treasurer: Elven James Acal, San Isidro College
Auditor: Lorenzo Closas, J, Liceo de Cagayan University
Representatives:

Bukidnon: Cristitito Ornopia, Bukidnon State University – Main Campus
Camiguin: Orson Sabuga, Camiguin Polytechnic State College
Lanao del Norte: Angie Sauza, Lanao School of Science and Technology, Inc.
Misamis Occidental: Deljun Rodriguez, Northwestern Mindanao State College of Science and Technology
Misamis Oriental: Rosevel Colegado, Mindanao State University-Naawan
Cagayan de Oro City: Chita Dalman, Pilgrim Christian College
City of Iligan: Leo Santillana, Mindanao State University-Iligan Institute of Technology