By Jomerl I. Gomez, USTP System STRATCOMM
The University of Science and Technology of Southern Philippines (USTP) recently signed a Memorandum of Agreement (MOA) with Greenergy Development Corp. (Greenergy Solar) and the Philippine Iron Construction and Marine Works (PICMW) Inc., respectively, last May 27, 2022, at the USTP CDO Board Room.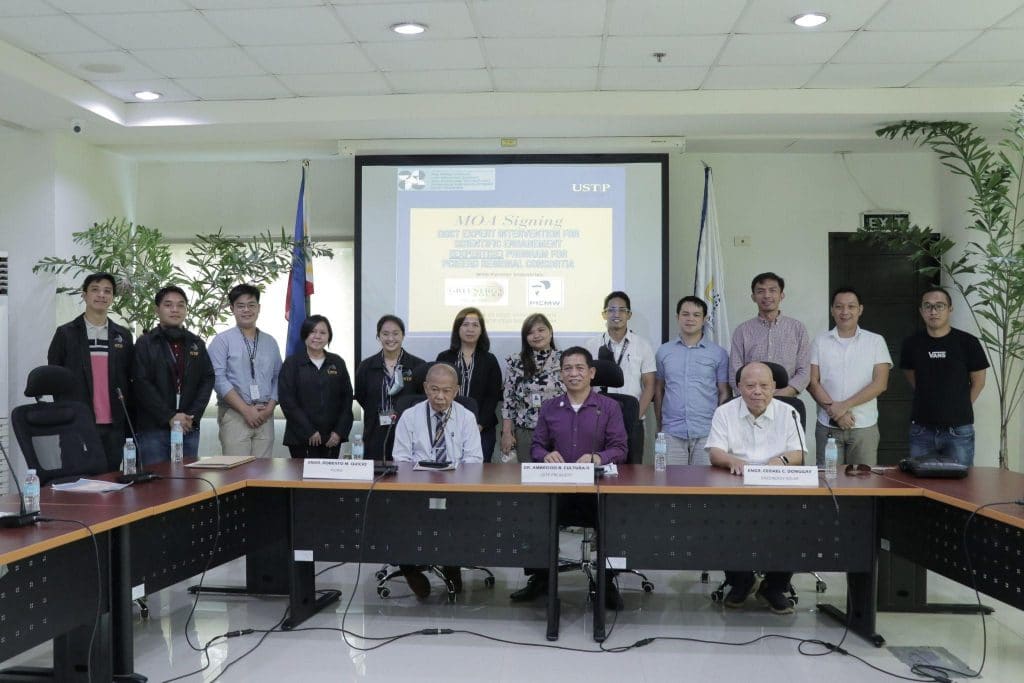 The MOA signing with Greenergy Solar was participated by the USTP System President, Dr. Ambrosio B. Cultura II, and the President and CEO of Greenergy Development Corp., Engr. Cerael C. Donggay.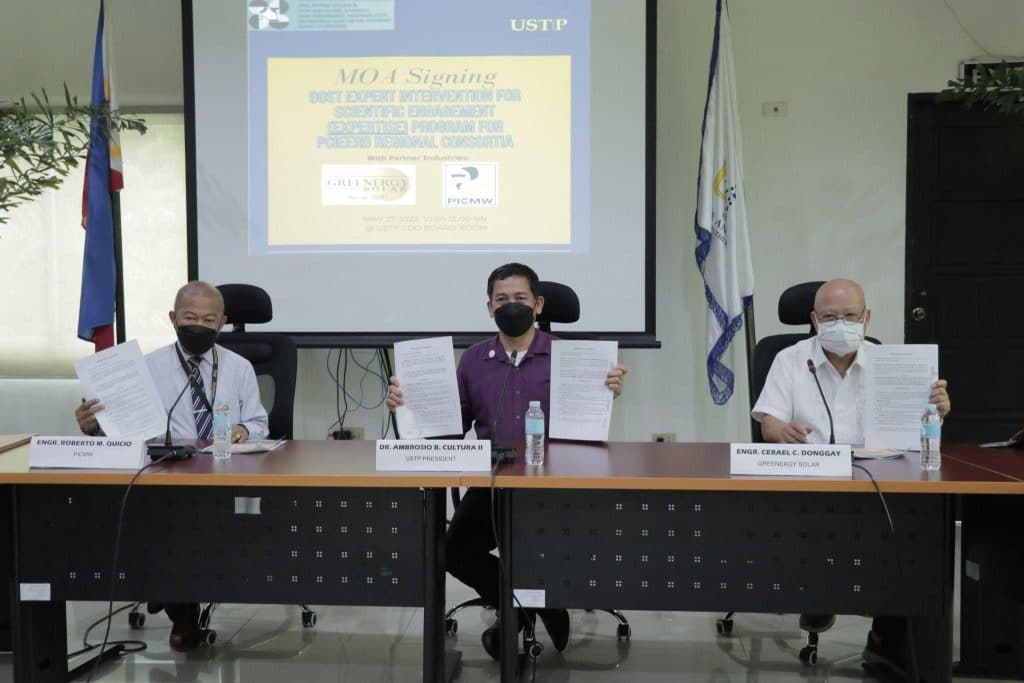 The agreement between USTP and Greenergy Solar would allow the USTP, particularly its Electrical Engineering faculty under the ExperTISE program, to conduct research and development projects – including national projects – for Greenergy using high-impact and innovative ways to spawn more demand for renewable (solar) energy, thereby contributing to the reduction of greenhouse gas emissions, especially carbon dioxide, on the planet's ozone.
Dr. Cultura also participated in the signing of the MOA with PICMW Inc. along with PICMW Inc. General Manager, Engr. Roberto M. Quicio, Jr.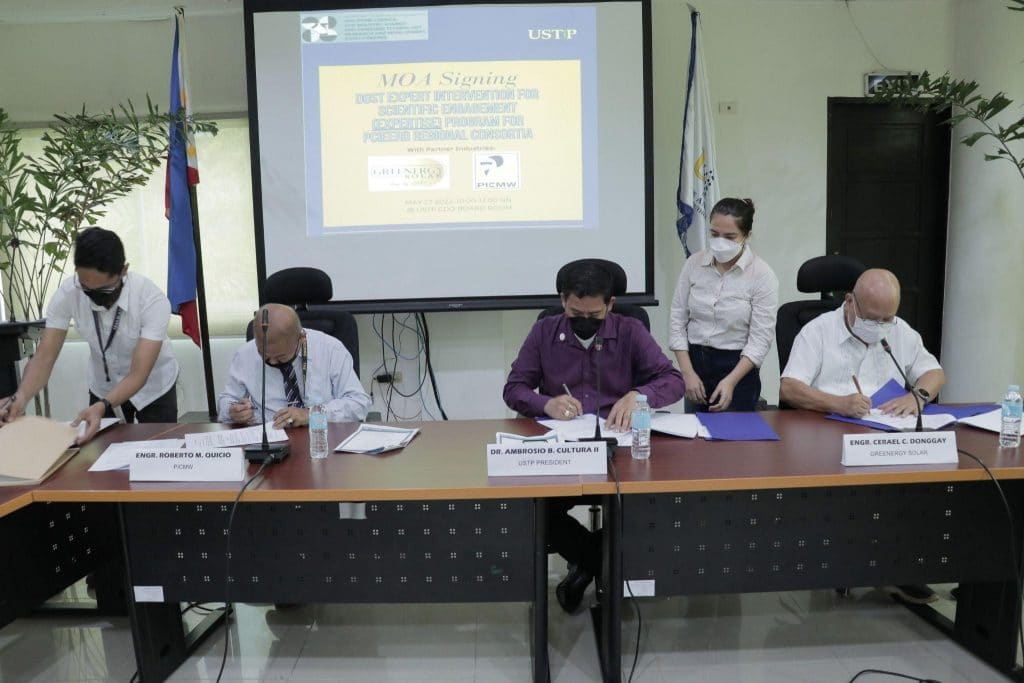 The agreement between USTP and PICMW would allow the university to conduct industry immersion within the PICMW with the goal of advancing technology research and development. Through its Academe-Industry Committee, the partnership would permit the sharing of information, knowledge, and technology to produce various technology solutions to address the recurring problems of the community.
This collaboration with partner industries is an externally funded research special project funded by the Department of Science and Technology–Philippine Council for Industry, Energy, and Emerging Technology Research and Development (DOST-PCIEERD) under the Expert Intervention for Scientific Engagement (ExperTISE) Program for the PCIEERD Regional Consortia.