By Monica Mabaylan-Ruiz, TPCO Technology Promotions Unit Manager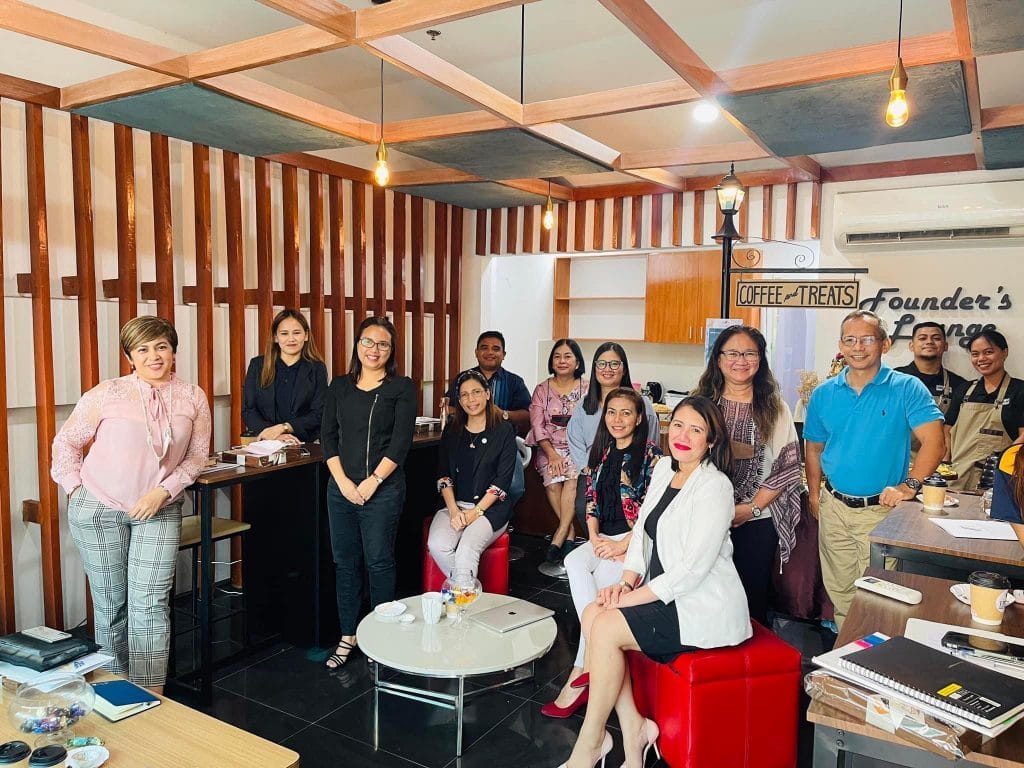 USTP TPCO with the deans and directors of the University
The University of Science and Technology of Southern Philippines (USTP) Technology Promotions and Commercialization Office (TPCO) conducted the first run of its Fireside Chat Series with the theme "On USTP's IP and Technology Transfer Landscape" on March 21, 2022, at the USTP Founder's Lounge.
The chat series is the medium TPCO will use to have unstructured yet immersive conversations with the deans, directors, partners, stakeholders, and other trailblazing figures of research, innovation, and technology transfer of USTP. In addition, the Fireside Chat Series will discuss matters relevant to IP Protection and Technology Transfer.
The conversations were candid yet meaningful. The interweaving of ideas prompted several AHA moments that the TPCO will consider as it continues to contribute towards a better life and sustainable future through research, innovation, and technology transfer.