By Greg C. Pegarro, USTP Jasaan STRATCOMM
In coordination with the University of Science and Technology of Southern Philippines (USTP) Jasaan, the Rural Health Unit of the municipality of Jasaan held a half-day vaccination drive on March 21, 2022, headed by the municipal health officer, Dr. Elizah C. Mateo. The joint endeavor was able to vaccinate forty-three (43) students and personnel of USTP Jasaan, including twenty (20) individuals from the public.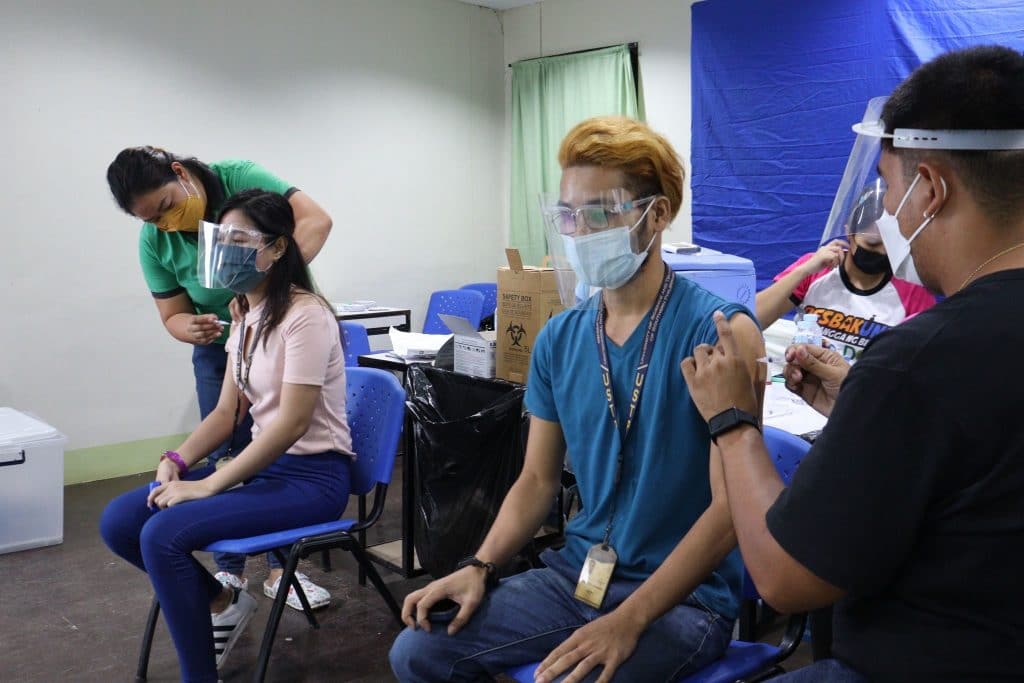 Vaccination is essential in supporting and strengthening our immunity from viral infections such as of human being against COVID-19. As such, with the additional number of individuals who received their vaccination, it is hoped that sooner, if not later, the goal for herd immunity will be achieved, considering that cases are still active not only in Jasaan, but also in the province of Misamis Oriental and in nearby cities.
Jose V. Carlos III, USTP Jasaan nurse, reported that, as of writing, 99% of USTP Jasaan faculty and staff and around 70% of students are vaccinated. Despite these impressive figures, Carlos notes that "many are afraid of the booster dose because of the many misconceptions about its effects."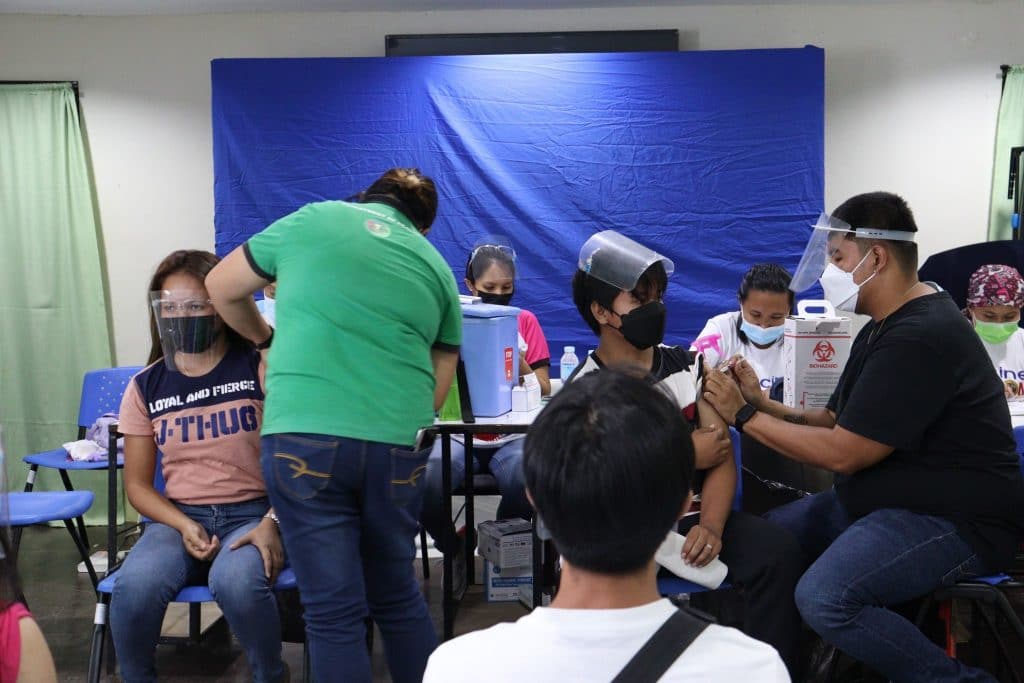 While the University prepares for its resumption of face-to-face classes – albeit limited – the Commission on Higher Education (CHED) on December 1, 2021, announced that only fully-vaccinated students and teaching and non-teaching personnel could join the arrangement.
Dr. Ruel S. Salvador, USTP Jasaan Campus Director said that the University is closely coordinating with the local government unit of Jasaan through its Rural Health Unit, to counter these misconceptions by conducting more school-based vaccination drives for students, members of the faculty and staff, and the public. Dr. Salvador hopes that, through this collaborative effort, the goal to reach herd immunity locally and in the province of Misamis Oriental will be reached the soonest.