By Christopher R. Balaba, USTP Panaon STRATCOMM
The Center for Entrepreneurship and Technology (CET) visited the University of Science and Technology of Southern Philippines (USTP) Panaon on May 17, 2022, to facilitate the Campus Level Discussion, Presentation, and Critiquing of the Entrepreneurial Path Program—a continuation of the systemwide activity.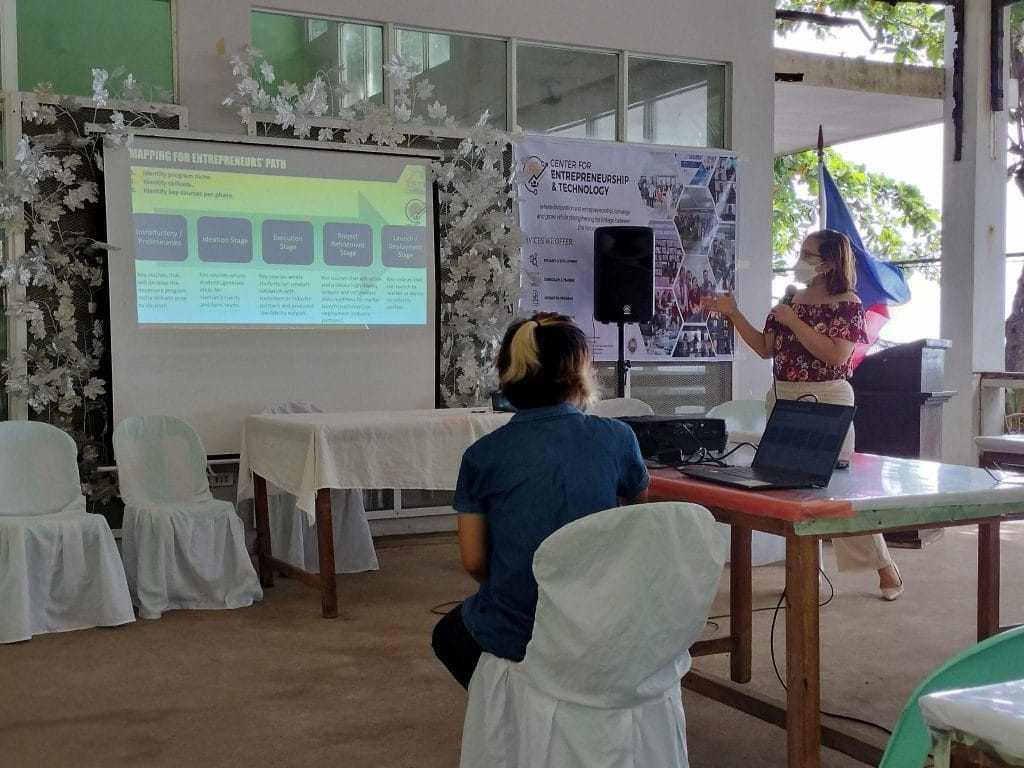 Engr. Miriam G. Bergado, USTP System CET Director, stated that the activity aims to map and review the entrepreneurship path within the program that will help foster innovation and entrepreneurship as part of the USTP Strategic Plan Vision 2030.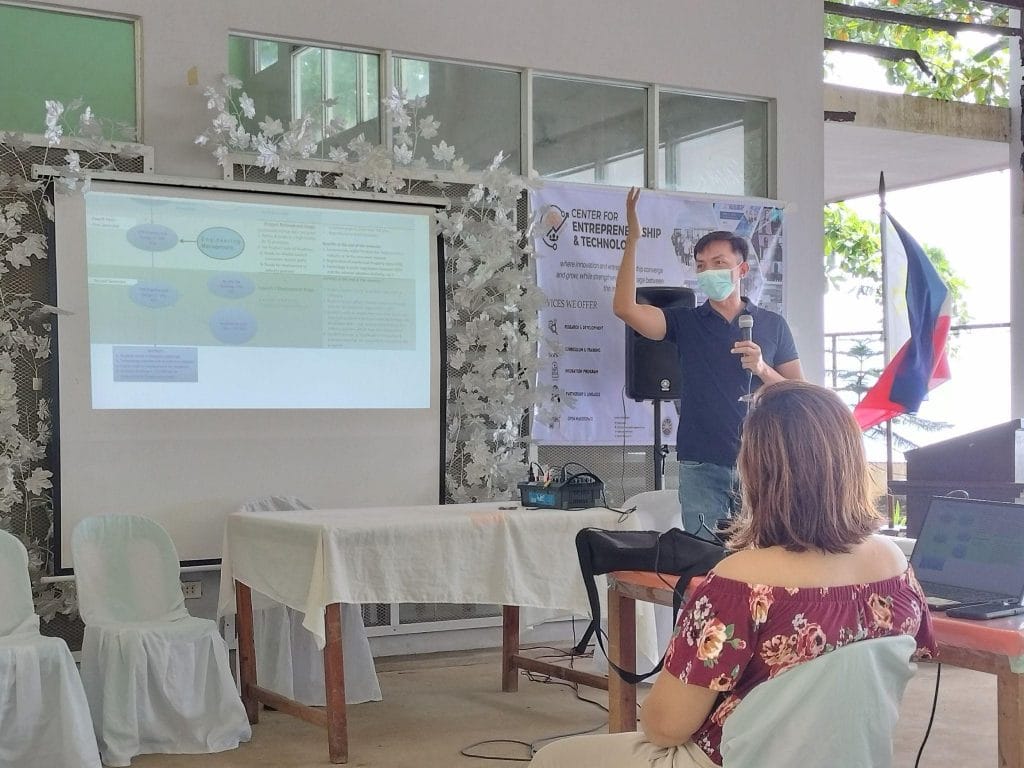 Engr. Bronson G. Mabulay further elaborated on mapping entrepreneurship pathways. He also shared insights and success stories from past student incubators.
The CET conducted the activity at the USTP Training Center, USTP Panaon, Punta, Panaon, Misamis Occidental, with chosen instructors led by Dr. Leny Q. Anasco, Acting Campus Director, in attendance.