By Diane Therese C. Esmade, USTP System STRATCOMM
The USTP Community warmly welcomed the Commission on Higher Education (CHED) Commissioner, Hon. Jo Mark M. Libre DPA, during his supervisory visit on March 23, 2022.
After seven years, the Students Affairs and Welfare Office (SAWO) coordinator and Social Sciences department coordinator of the former Mindanao University of Science and Technology (MUST) is back in the Home of the Trailblazers.
"I don't know how to express it, but nevertheless, I am so blessed that now I can say I am home again in USTP," the commissioner said.
With reference to CHED Special Order (CSO) No. 22, Series of 2022 issued by CHED Chairperson J. Prospero E. de Vera III, Commissioner Libre will serve as the regular Chairperson and Presiding Officer of the Governing Boards of 24 State Universities and Colleges (SUCs) in the Philippines, including the University of Science and Technology of Southern Philippines (USTP).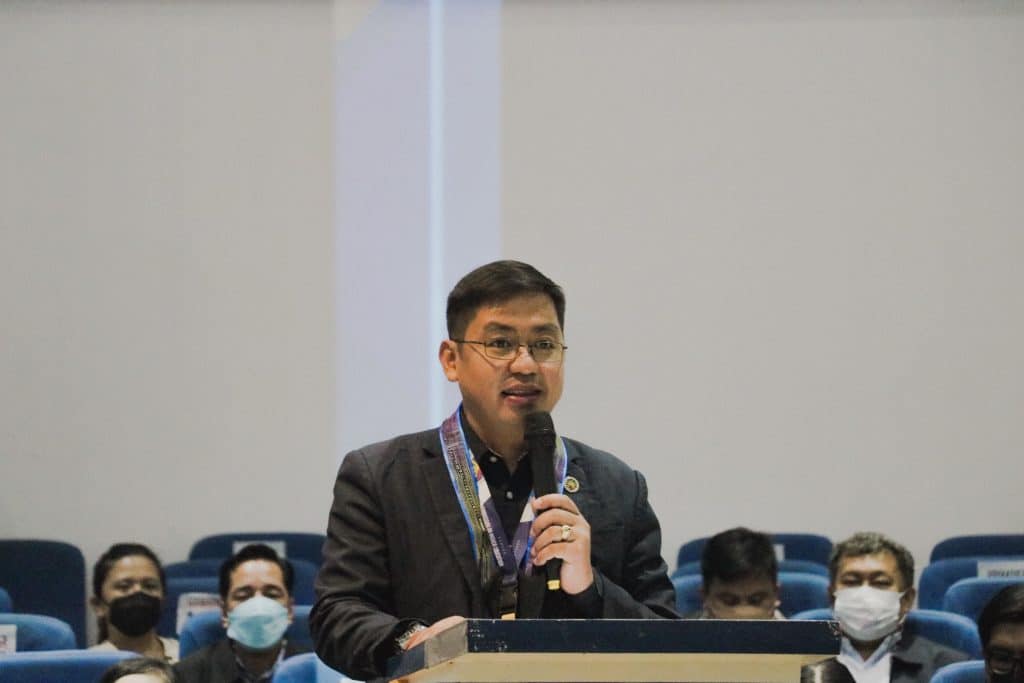 CHED Commissioner Jo Mark M. Libre, DPA delivering this speech
During Commissioner Libre's visit, he was joined by the State Universities and Colleges (SUC) Presidents for benchmarking at USTP for information sharing and possibilities of future partnerships. They toured around the campus of USTP Cagayan de Oro, visiting laboratories and facilities. The participating schools are the following:
Bohol Island State University (BISU)
President: Dr. Regucivilla A. Poba
Josefina H. Cerilles State College (JHCSC)
President: Dr. Mary Jocelyn V. Battung
Zamboanga Peninsula Polytechnic State University (ZPPSU)
President: Dr. Nelson P. Cabral
Zamboanga State College of Marine Sciences and Technology (ZSCMST)
President: Dr. Jaime G. Jalon
Basilan State College (BSC)
President: Dr. Haipa Salain
Northwestern Mindanao State College of Science and Technology (NMSCST)
President: Dr. Herbert Glenn P. Reyes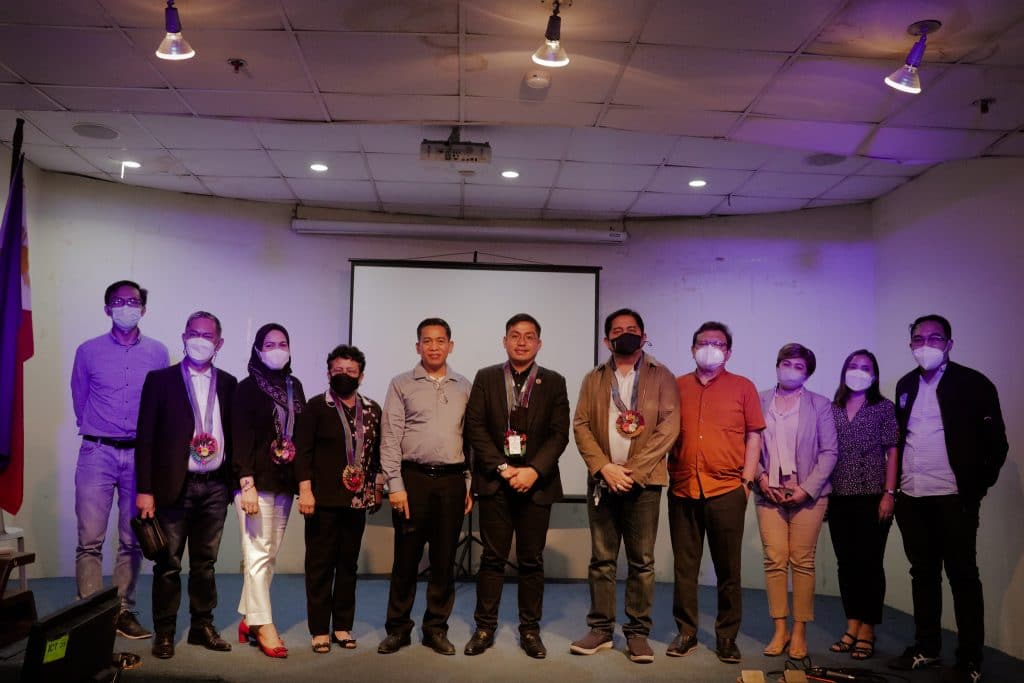 CHED Commissioner Jo Mark M. Libre, DPA and USTP System President Dr. Ambrosio B. Cultura II together with the SUCs Presidents during the benchmarking tour
Commissioner Libre extended his gratitude to the USTP Community for the warm welcome. The University also looks forward to Commissioner Libre's supervision as the University continues to provide quality higher education to the students in collaboration with the academe, industry, government, and the community.