By Mary Jane A. Moralia, USTP Panaon STRACOMM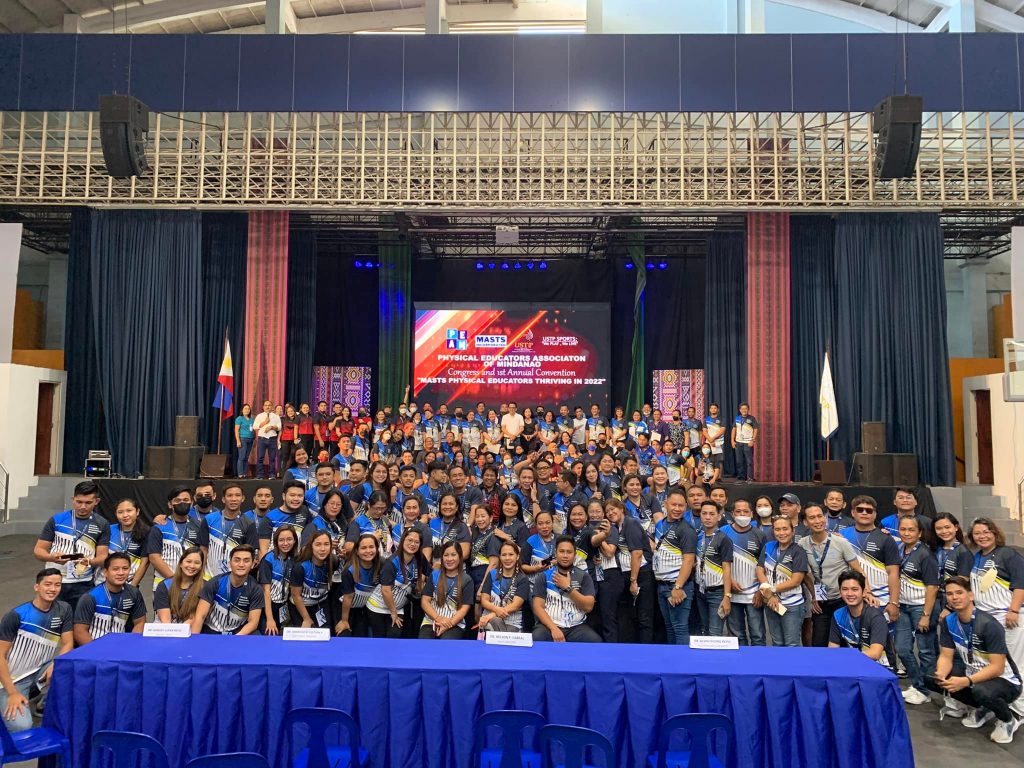 The Mindanao Association of State Tertiary Schools Incorporated (MASTS Inc.) held its 1st Annual Convention and Congress for the Physical Educators Association of Mindanao last March 29-31, 2022, at the University of Science and Technology of Southern Philippines in Cagayan de Oro with the theme, "MASTS Physical Educators Thriving in 2022."
The activity, which gathered physical educators from state universities and colleges across Mindanao, was geared toward organizing the Physical Educators Association of Mindanao (PEAM), particularly its planned future activities to help elevate the delivery of instruction in Physical Education. This aligns with the University's goal of achieving global standards in student services and building a solid profile for its teaching workforce.
The convention featured CHED Commissioner Dr. Jo Mark M. Libre as one of its session speakers. Other resource persons include Northwestern Mindanao State College of Science and Technology (NMSCST) President Dr. Herbert Glenn P. Reyes, University of Southeastern Philippines (USeP) Director for Culture and the Arts Dr. Arlene A. De Vera, and Bukidnon State University (BukSU) PE Department Chairperson Dr. Regina Dumdumaya.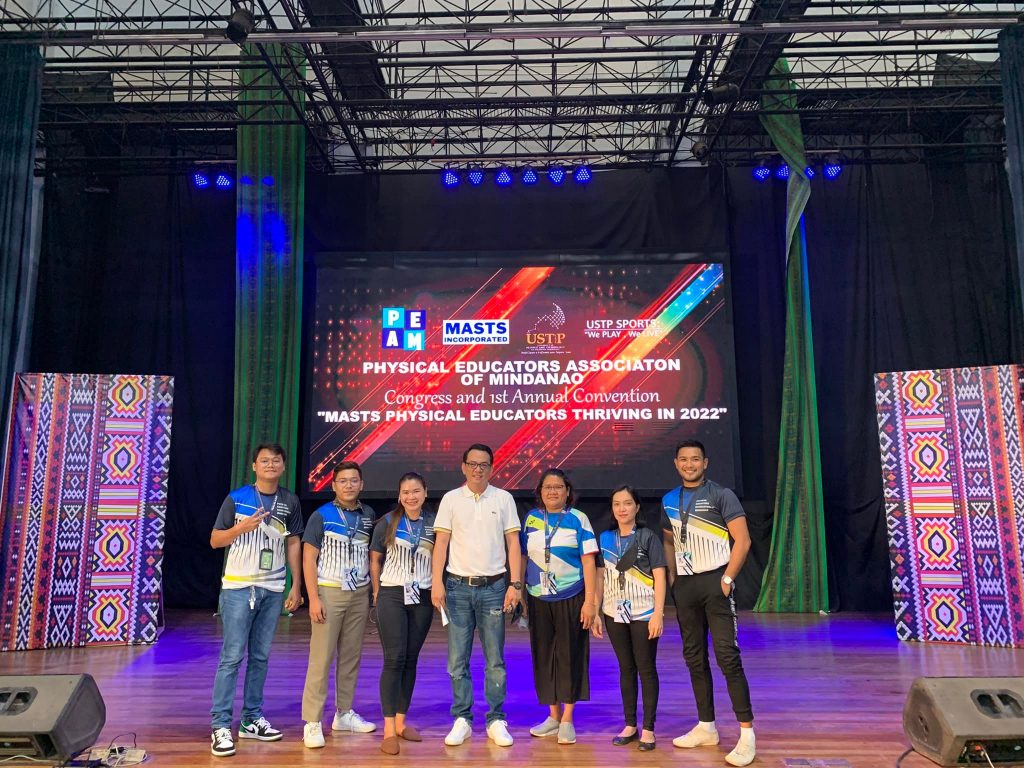 USTP Panaon's Engr. Mark Rey Z. Embodo, Sports Coordinator, and Mary Jane A. Moralia, Arts and Culture Representative, actively participated in the convention of nearly 250 participants from various SUCs in Mindanao.
Here are the highlights of the convention:
Presentation of the Physical Education Curriculum
General Weighted Average (GWA) computation will include the Physical Education course
Physical Activities towards Health and Fitness (PATH-FIT) will be used as a course title among private and public higher education institutions
USTP, particularly its campus in CDO, is the lead SUC assigned to facilitate the activity. Participating campuses from the USTP System also include USTP Claveria and USTP Panaon.