By Christopher R. Balaba, USTP Panaon STRATCOMM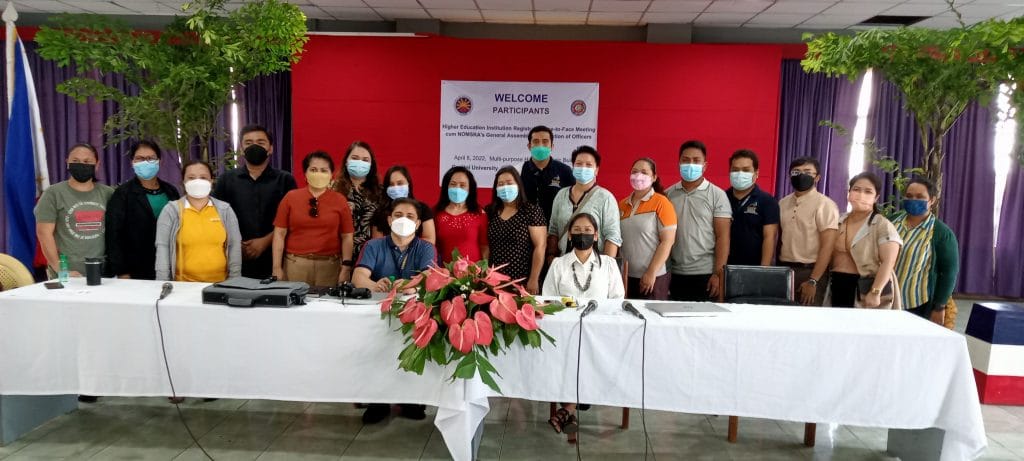 USTP Panaon attended the HEI Registrars' Face-to-Face Meeting cum Northern Mindanao School Registrars Association (NOMSRA) General Assembly and Election of Officers last April 8, 2022, held at Capitol University in Cagayan de Oro City.
The meeting aimed to update registrars from Northern Mindanao on CHED's Modified Forms, including the proposed online applications for Certification, Authentication & Verification (CAV) and Special Orders, and discuss issues and concerns regarding the submission of reports.
Dr. Desiderio R. Apag III, the OIC Chief Administrative Officer of CHED Region 10, presented CHED's modified forms and the proposed online applications  for CAV and Special Order. It was followed by a discussion by Dr. Miriam B. Fuentes regarding concerns relative to recurring problems encountered by registrars. After an open forum, the election of officers for the NOMSRA followed.
Registrars, staff, and representatives from public and private Higher Education Institutions in Northern Mindanao participated in the said meeting. USTP Panaon was represented by Mr. Gino Baluca and Mr. Christopher R. Balaba, Head for Academic Affairs.