Rotary Club of Central Jasaan celebrates 9th Charter Day
By James Ryan Lindongan, USTP Jasaan BSIT 1A Student
The Rotary Club (RC) of Central Jasaan celebrated its 9th Charter Day, which featured the turnover ceremony, induction of officers, and awarding of Rotaractors as a newly chartered club. The event took place at the guest house of the Philippine Iron Construction and Marine Works, Inc. (PICMW) compound in Nahalinan, Lower Jasaan, Jasaan, Misamis Oriental, on June 24, 2023.
The participants in the event were composed of the members and officers of the Rotary Club of Central Jasaan, members of the Rotaract Club of USTP Jasaan, and esteemed guests from other Rotary Clubs in District 3870. Dr. Ruel Salvador, former president of the Rotary Club of Central Jasaan, welcomed the participants to the special gathering.
Upon delivering his message and enlightenment, Assistant Governor (AG) Roland Konrad Gurrea discussed important matters and discussed the motto of Rotary: To Serve Above Self.
The event featured the induction ceremony for the newly elected officers of the Rotary Club of Central Jasaan. They took their oath of office to continue the mission and vision of Rotary International, guided by the theme for Rotary Year 2023–2024, Create Hope in the World.
Assistant Governor Roland Konrad Gurrea inducted the officers: President Greg Pegarro, Vice President Jugene Duapa, Secretary Shiel Mae Lim, Treasurer Allen Noel, Auditor Jeremy Talampas, and Board of Directors Ruel Salvador, Roberto Quicio Jr., Julieto Catipay, and Gelnn Doong. These officers and directors are expected to carry out the services of Rotary International in the communities within their reach in Jasaan.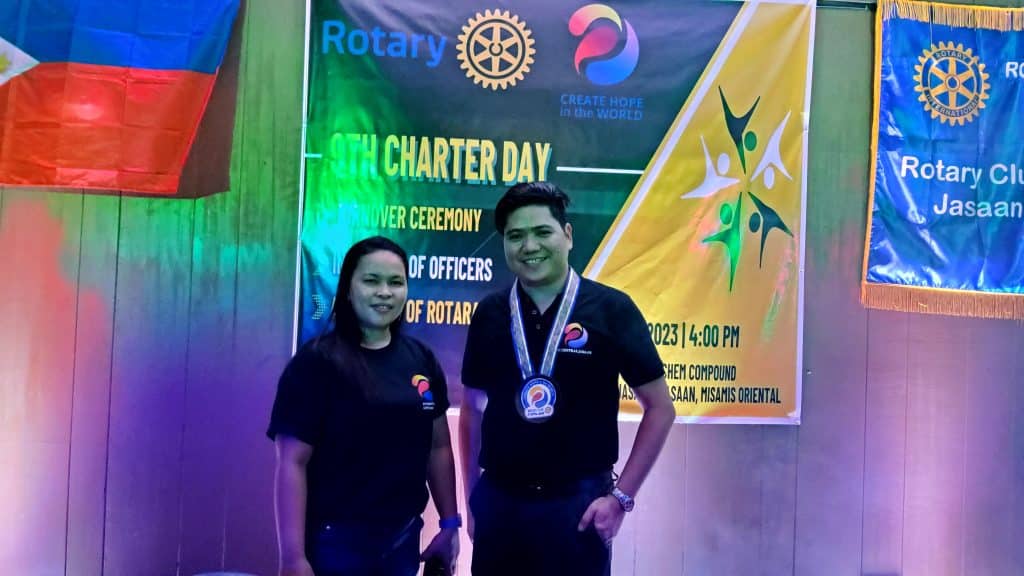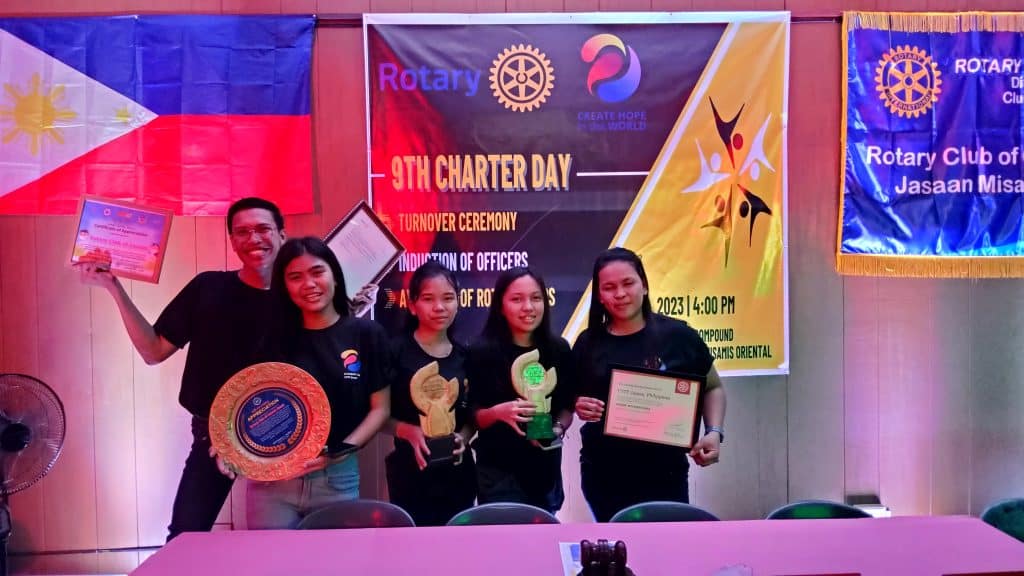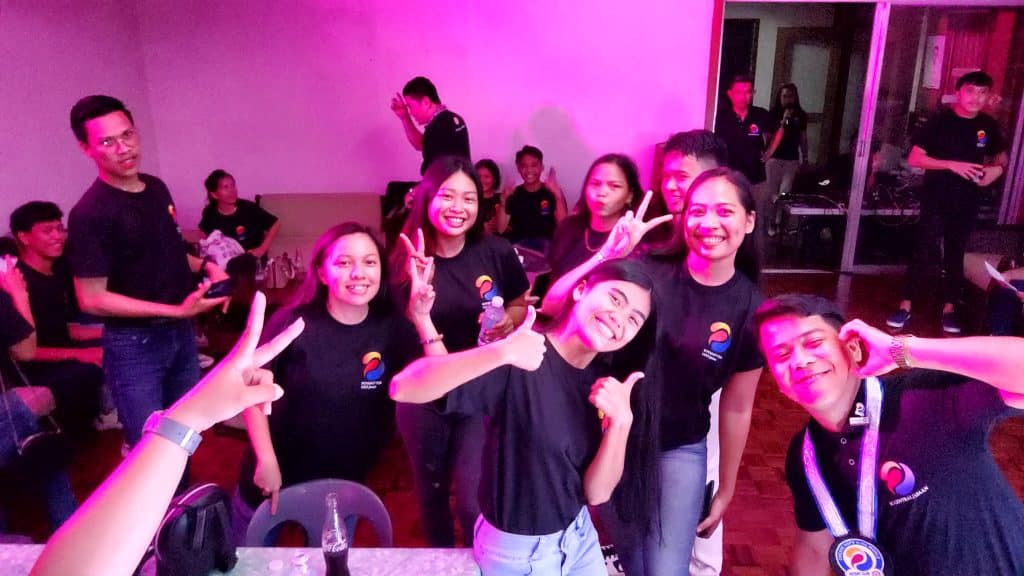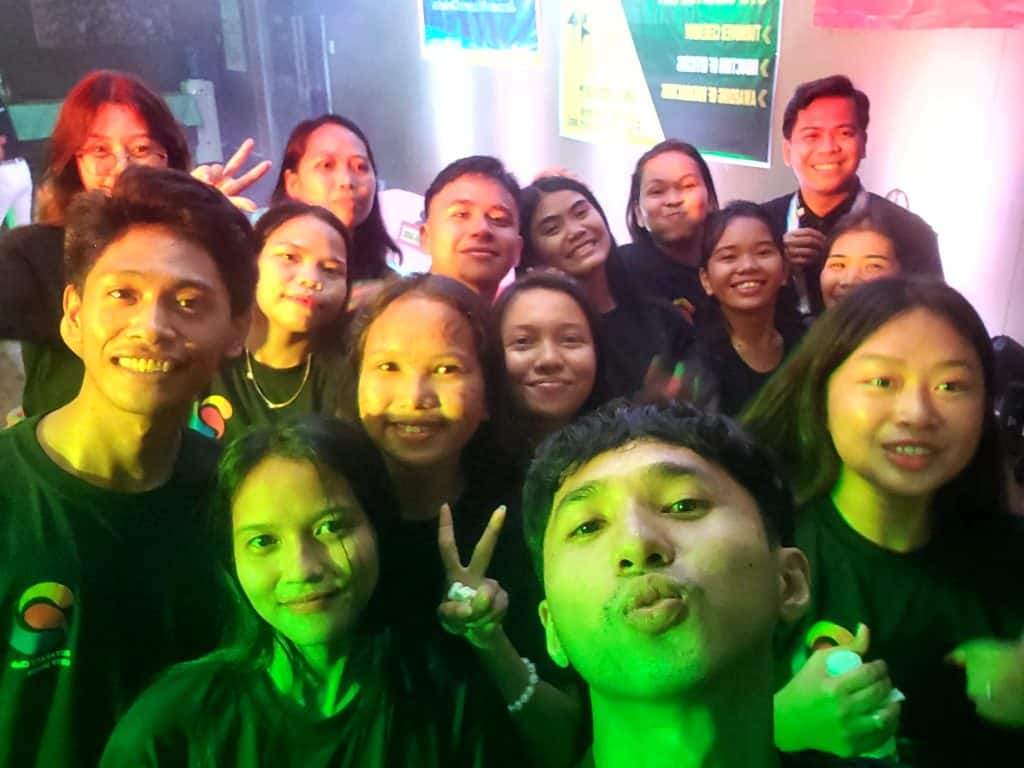 The Rotaractors of USTP Jasaan prepared and presented an incredible intermission number to refresh the minds of the visitors while listening to a serious talk.
The newly elected Greg Pegarro accepted the gavel and delivered his warm acceptance speech as the club's newly elected president.
The event ended with a fellowship dinner and a short disco party for all the members of Rotary and Rotaract. Indeed, the event was so fulfilling to see everyone in one place together, collaborating to create hope in the world.
The celebration proved significant not only for the Rotarians. Rotaractors were also inspired by the examples of selfless leadership and untiring service to others that they witnessed during the gathering. More importantly, the event is also vital for the holistic leadership development of the members of the Rotaract Club of USTP Jasaan as Trailblazers.