By Carlos Ian H. Mendoza, USTP Claveria STRATCOMM
On March 22, 2022, key officials from the University of Science and Technology of Southern Philippines in Claveria (USTP Claveria) welcomed their guests from the Bohol Island State University (BISU) at the Chancellor's Office. The USTP Claveria accompanied its visitors on a tour around the campus and its facilities.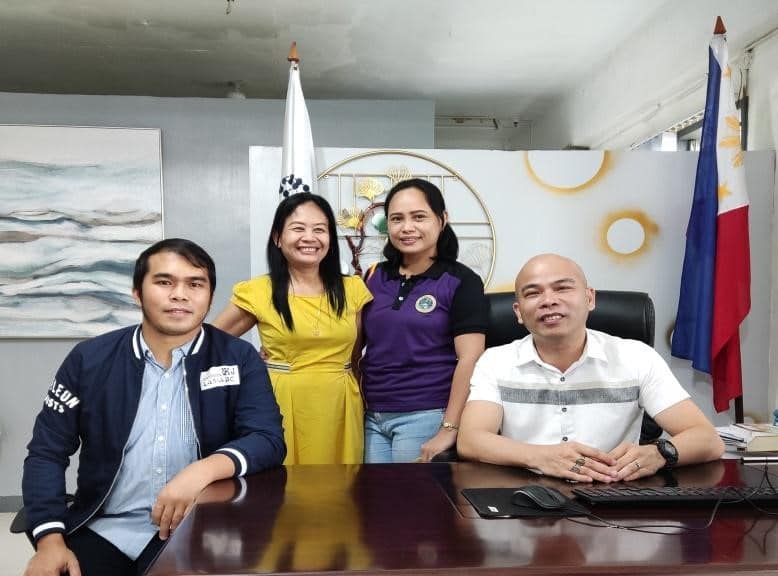 The visit to the USTP Claveria campus was part of the meet-up program with the newly appointed CHED Commissioner Hon. Jo Mark M. Libre, DPA on March 23, 2022, at the USTP Cagayan de Oro campus.
Dr. Maribel S. Tizo, Dean of the College of Engineering and Technology, toured the visitors and presented to them USTP Claveria's latest achievements in teaching, enterprise, and research in the fields of sustainable agriculture and food security.
Ernesto C. Rulida, Campus Director of the BISU Main, expressed his gratitude for the opportunity to benchmark at USTP Claveria and looked forward to future engagements and partnerships between USTP Claveria and their campus.
BISU also visited the farms and premises of USTP Claveria, including the milk manufacturing facility, packaging, and testing equipment with the hopes of diversifying its economy and expanding its agricultural production.