By Jomerl I. Gomez, USTP System STRATCOMM
On April 18, 2022, USTP Jasaan formally inked a Memorandum of Agreement (MOA) with Stacktrek Enterprises Inc., a talent analytics company specialized in using algorithms and data to assess, analyze, and improve programmer capabilities. The partnership aims to empower USTP Jasaan in producing job-ready programmers.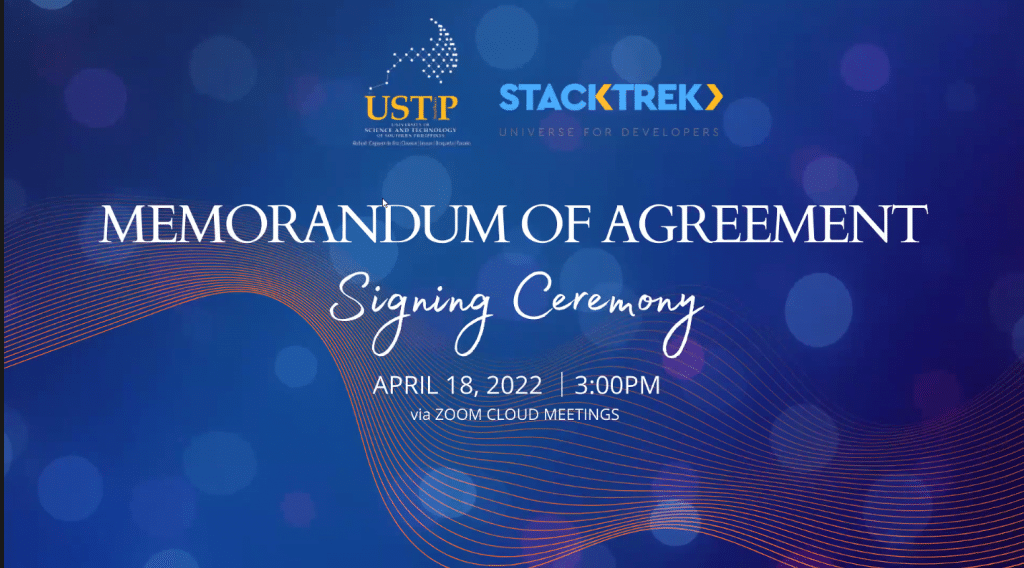 Dr. Ambrosio B. Cultura II, USTP System President, Dr. Ruel S. Salvador, USTP Jasaan Campus Director, and Stacktrek Head for Growth, Ms. Haifa Carina, participated in the signing of the agreement. Stacktrek Growth Associate, Mr. King Bartolome, served as a witness.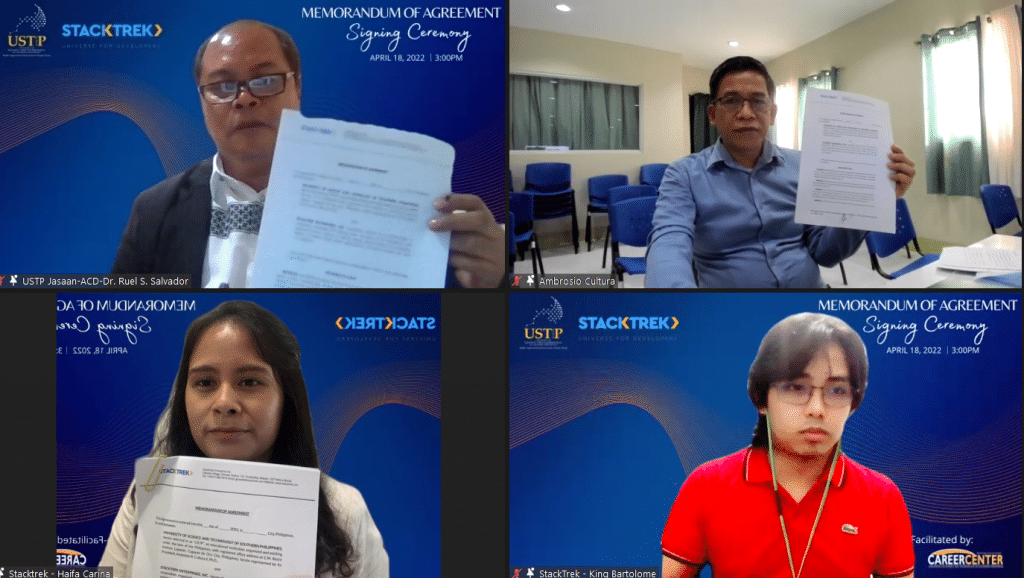 The virtual MOA signing took place via Zoom and was facilitated by Mr. John Carlo U. Ranoco, BSNAME Chairperson, USTP Jasaan.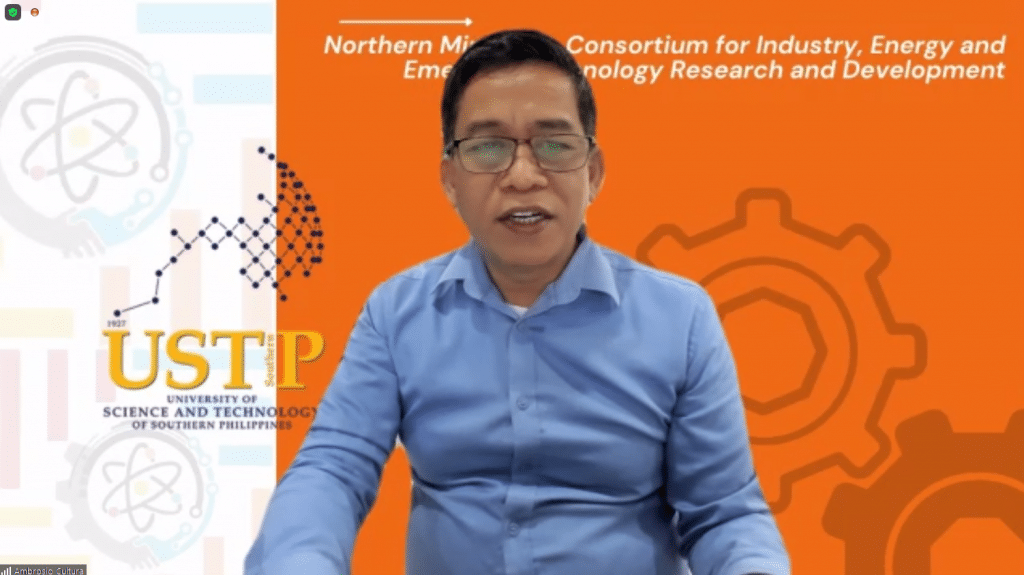 After the MOA signing, President Cultura expressed his gratitude to Stacktrek for "facilitating a venue where our youth can develop further their skills, particularly in programming" and promised to continually "support our youth in becoming the best in what they do."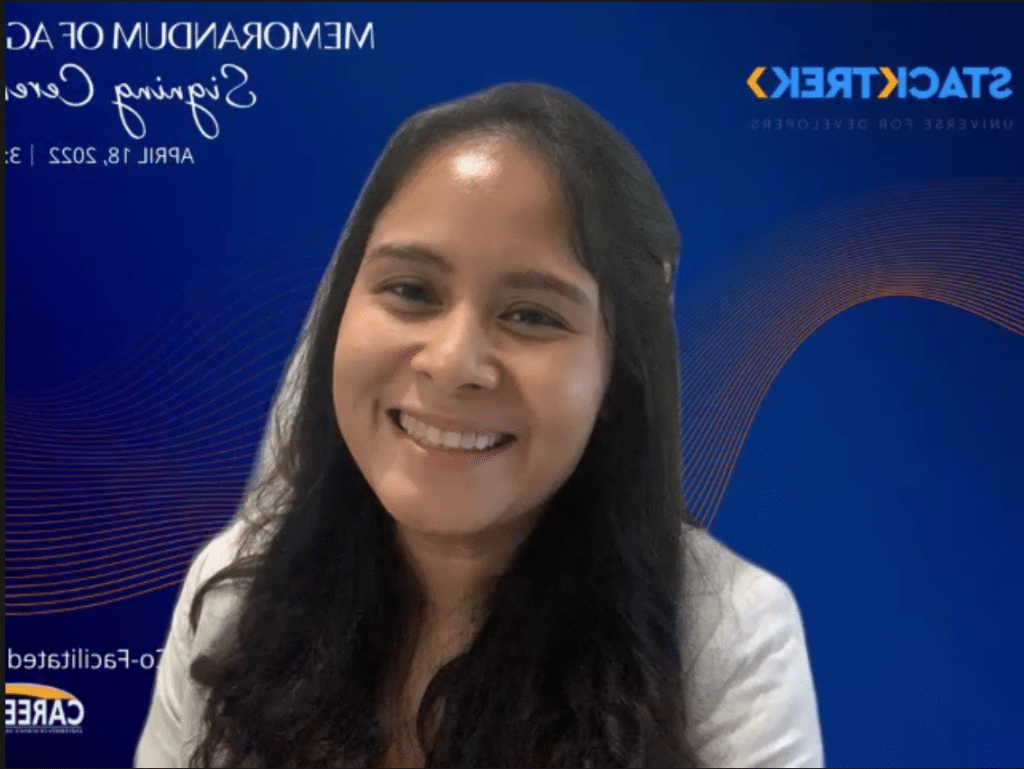 Ms. Carina then stressed that, in all the partnerships that they have had in the past, especially in Mindanao, none can compare to the number of industry linkages that the USTP has. She also commended the University for continuously producing programmers – students and alumni alike – who remain actively involved in the industry during their studies and after graduation.
The one-year partnership was realized through the combined efforts of USTP Jasaan and the USTP System Career Center Services and Government-Industry-Community Relations Office, under the leadership of its Director, Ms. Lera Fay C. Dela Rama.
Stacktrek provides the following solutions to its partners:
Developer Assessment Tech, which helps companies assess and hire developers;
Digital Classroom Tech (StackED), which enables educational institutions to deliver digital education; and
StackED for IT Educators, a Learning Management System (LMS) designed to teach IT classes.
They also offer student-programmers ways to enhance their programming skills and improve their career opportunities through FREE courses, certifications, and more.
Learn more about Stacktrek: https://stacktrek.com/