USTP Panaon participates in RA 10931 Implementation Coordination Meeting
By Judielyn L. Cualbar, USTP Panaon Admission & Scholarship Coordinator
On March 27, 2023, the University of Science and Technology of Southern Philippines (USTP) Panaon campus joined the First Quarter Coordination Meeting on the Implementation of RA 10931 Programs with TES/TDP Focal Persons and Accountants. The meeting was held at the HEDC Building, CHEDRO 10, Archbishop Hayes St., Brgy. 40, Cagayan de Oro City.
The event started with a warm welcome message from the OIC-CAO of CHEDRO 10, Engr. Desiderio R. Apag III. This was followed by the discussion of significant results on the on-site monitoring conducted by regional directors, and a re-orientation on the salient provisions of TES and TDP guidelines, such as validation, billing, and disbursement, by UniFAST Regional Coordinator Maribell P. Almuena.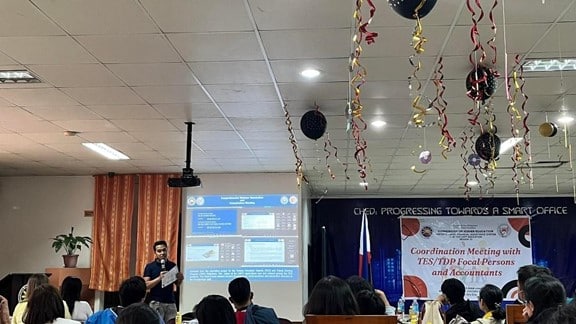 The attendees were reminded of the application for the Tertiary Education Subsidy (TES) 3B for Academic Year 2021-2022. In the afternoon, UniFAST Accountant Praise Hallel J. Diaz discussed TES and TDP liquidation reminders. UniFAST Regional Coordinator Daphne J. Amolata then presented the best practices of Higher Education Institutions (HEIs) in the implementation of TES and TDP.
The meeting concluded with an open forum moderated by Regional Coordinator Breyl Lovely Mae Q. Alas and was officially concluded with the closing remarks of the OIC-CAO of CHEDRO 10, Engr. Desiderio R. Apag III.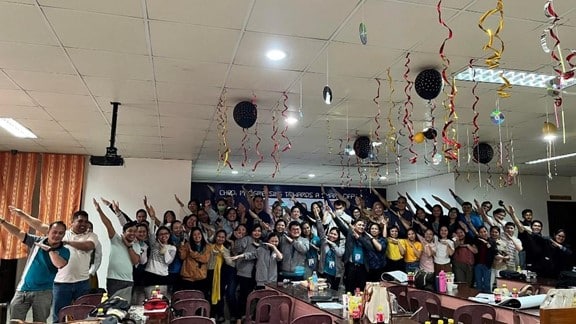 The USTP Panaon campus participated actively in the coordination meeting, demonstrating its commitment to the successful implementation of RA 10931 programs.