USTP Panaon Research Unit attends training-workshop on Scientific Writing, Advising, and Paneling
by Marjho Mae S. Cardoza and Annielyn P. Lasagas
USTP Panaon participated in the Training-Workshop on Scientific Writing, Advising, and Paneling organized by the International Association of Scholarly Publishers, Editors and Reviewers, Inc. (IASPER) last February 8-10, 2023, at the Selah Garden Hotel Manila in Pasay City.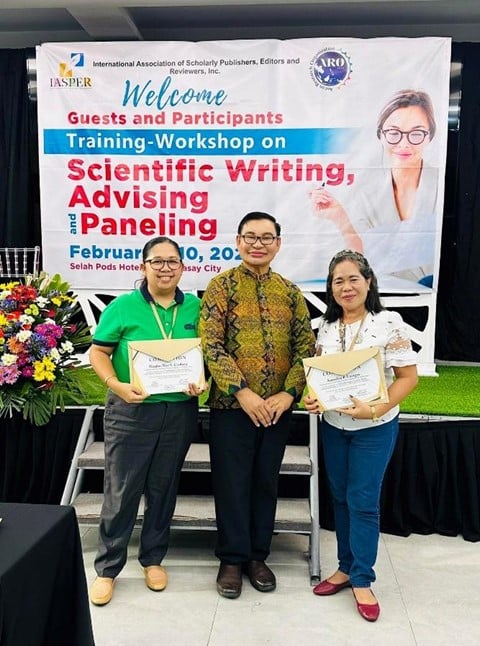 Fifty (50) educators and researchers from different higher education institutions (HEIs) across the archipelago participated in the training-workshop. Ms. Marjho Mae S. Cardoza, Coordinator for the Research and Development Unit, and Ms. Annielyn P. Lasagas, Head of the Academic Affairs Office, represented USTP Panaon.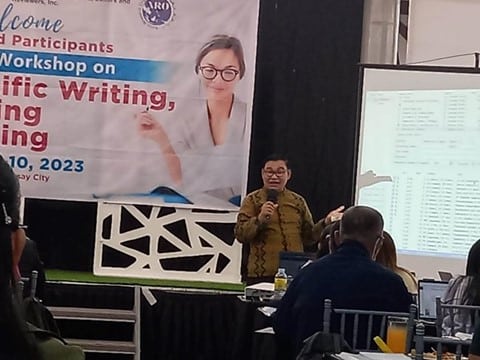 Dr. Genaro V. Japos, the founder of two Philippine-based research associations, the Philippine Association of Institutions for Research, Inc. in 2007 and the International Association of Multidisciplinary Research, Inc. in 2011, served as the resource speaker.
The training-workshop aimed for its participants to acquire advanced skills in scientific writing for publication, calibrate research advising expertise, and apply techniques of paneling research.