Bachelor of Science in Hospitality Management
It is a four-year degree program which focuses on services in hotels, travel and tourism, food and beverage, events and other related segments.
The graduates are competent, committed, morally and socially responsible hoteliers, restaurateurs, event and travel professionals in a multi-culturally diverse environment toward the achievement of quality living.
The graduates are expected to become hospitality managerial decision-making skills in running and managing a financially feasible service- oriented business through innovative and creative culinary concepts, products and services through the conduct of hospitality research. Students are trained to interpret and apply relevant laws related to tourism and hospitality industry.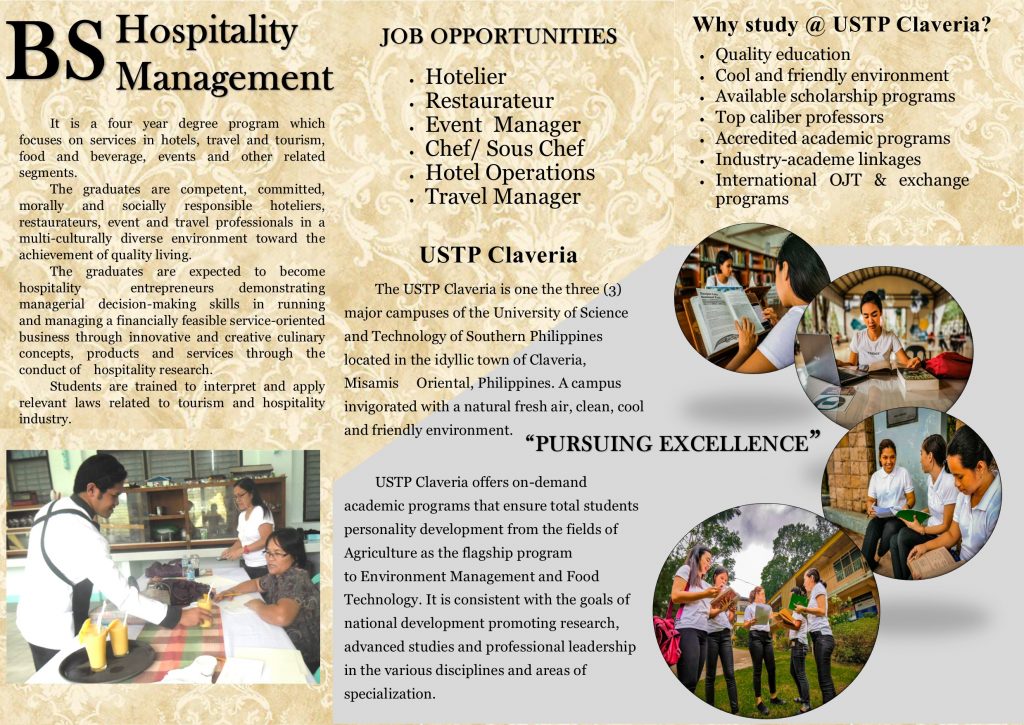 Hotelier
Restaurateur
Event Manager
Chef/ Sous Chef
Hotel Operations
Travel Manager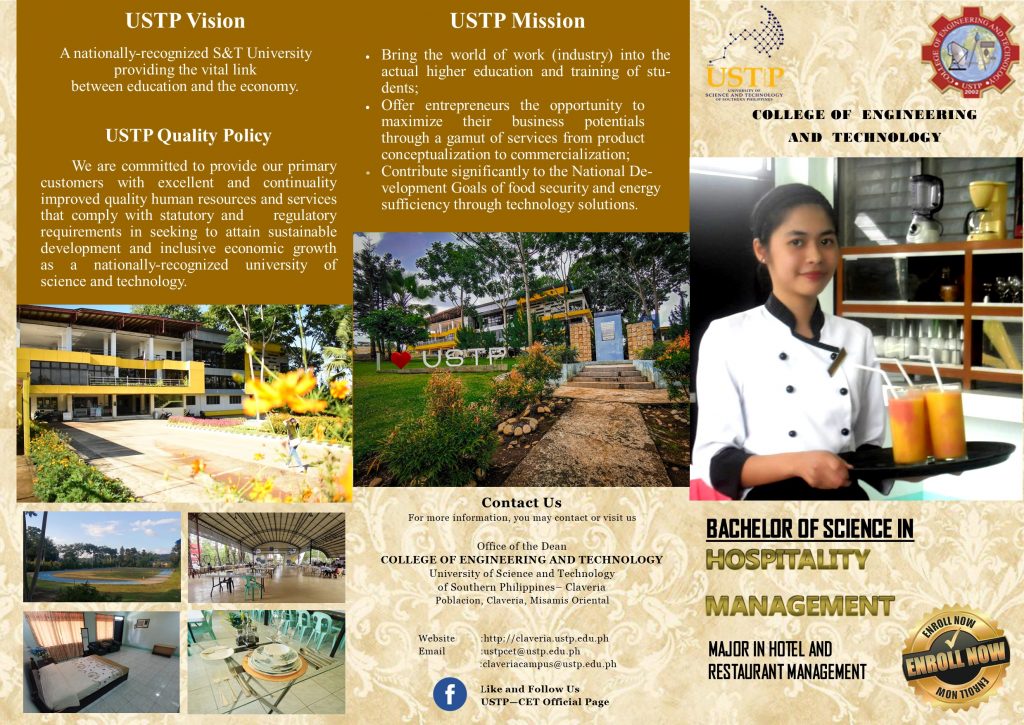 BSHM-BORRes#125s201912132019