Dr. Gonzalo "Al" Serafica received his Ph.D. in Chemical Engineering from Rensselaer Polytechnic Institute (RPI) in Troy, New York in 1997. He has over 20 years of experience with technology commercialization and intellectual property expansion. His research focused on production optimization and product development of biomaterials both during his academic career with RPI and at Xylos Corporation where he was a co-founder in 1996 and was Vice President for R&D, VP for Intellectual Property and Technology from 2005 until 2012.
Dr. Serafica is DOST Balik Scientist in 2013-15 and is currently on an extended stay in the Philippines to initially help scientists and engineers in commercializing their technologies and expanding their intellectual property.
In 2020, he was elected to the National Academy of Science and Technology as a corresponding member. He also recently joined as Chairman of the Board of CISTEM, a Unilab foundation focused on STEM education.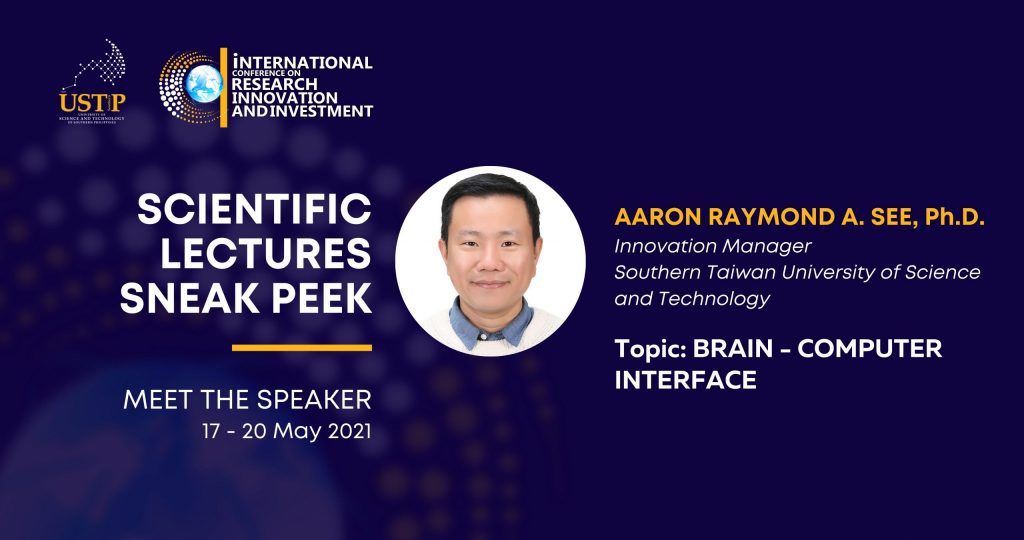 Dr. See is an accomplished educator in the field of STEM and vocational education. He is also an experienced international education transformation trainer, networker, and project manager with nine years of experience in internationalization activities. As an innovation manager, he handled projects from both the academe and the industry. His research is in engineering education, artificial intelligence, and assistive devices.
He was born and grew up in the Philippines. Being used to a competitive learning environment, he graduated with a Bachelor's degree in Electronics and Communications Engineering at De La Salle University. Having the desire to learn more Mandarin and get to know more about Chinese culture, he decided to go to Taiwan to pursue his studies.
He was able to receive a scholarship at Southern Taiwan University of Science and Technology (STUST) where he finished his master's and Ph.D. in Electrical Engineering with a major in Biomedical Engineering.
He showed strong leadership and language skills that helped promote the Biomedical Engineering center to international guests and produce several outstanding research results. After graduation, he received a Postdoctoral Research Offer at the Brain Research Center at National Tsing Hua University. Afterward, he went into the industry before receiving an offer to be a Project Assistant Professor at STUST in 2016.
In 2018, he became a tenured Assistant Professor and also assigned as the Director of Student Affairs – Office of International Affairs in STUST. He has taken the challenge to be part of the innovators for Taiwan's future in education.
At SEAFDEC/AQD, Dr. Jon P. Altamirano is the Program Leader on "Maintaining Environmental Integrity through Responsible Aquaculture" from 2019. He is also the Head of the Farming Systems and Ecology Section of the Research Division from 2017. He works in various aspects of aquaculture systems from hatchery, nursery and grow-out with particular focus on invertebrates and sea cucumbers.
His research interests span from basic research in biology and ecology of aquatic animals, to larger ecosystem-scale studies that involve mangroves, seagrass and coral reefs. He finished his Masters and Ph.D. studies at the University of Tokyo, Japan as a government scholar from 2005-2010. Since then, he has published more than 20 research publications on sea cucumber aquaculture, marine stock enhancement, mangroves, and ecosystems mapping.
Dr. Altamirano advocates responsible aquaculture that maintains environmental integrity and sustainability.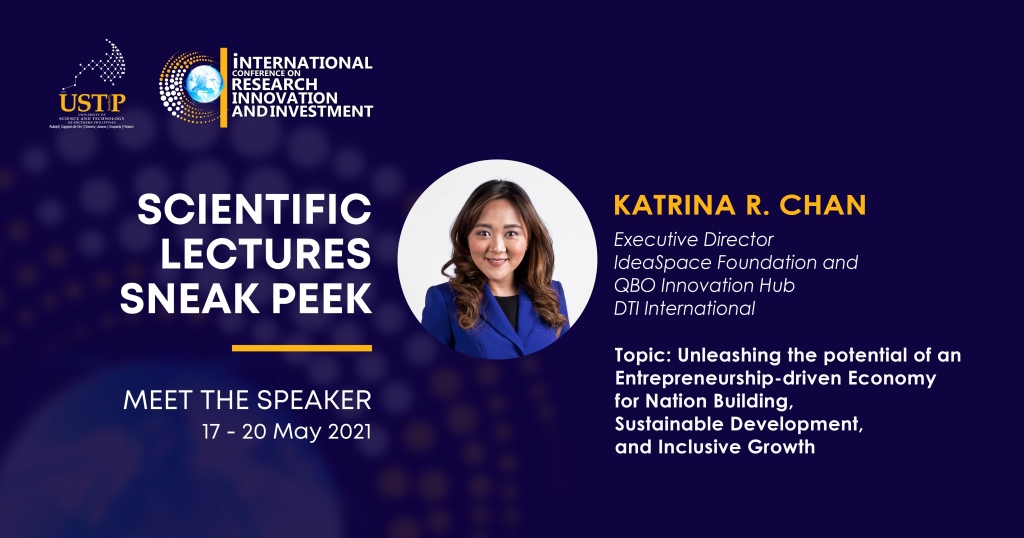 Ms. Chan concurrently serves as the Executive Director of QBO Innovation Hub, a public-private initiative which she launched in 2016 to develop the Philippines' startup ecosystem; and IdeaSpace, a leading corporate accelerator and early stage fund backed by the MVP Group. In this capacity, she leads one of the most active startup enablers in the country, and has worked with over 150 partners to accelerate the growth of a combined network of over 500 Filipino startup ventures across various stages and industries.
She completed her B.Sc in Materials Science and Engineering, with a double major in Business Administration at Carnegie Mellon University in the US. Kat is also the recipient of several accolades including the United Nations Asia Pacific Women Empowerment Principles regional award for Youth Leadership and the first Mansmith Innovation Awards which recognized her as Enterprise Innovator for Business Model Innovation. She is a Filipina millennial that advocates for spurring innovation and technopreneurship as an engine for driving economic growth and competitiveness. She also leads the Startup Pinay program at QBO and hopes to support the advancement of fellow women in the tech space.
After leaving Germany for the Philippines, subsequent to their education in International Business, soon the two pursued their interest in entrepreneurship and started their involvement in the organic coconut industry of the country. Now, having spent more than 5 years in the Philippines, Igor Krasnov & Julian Wondorf are managing the Southeast Asian team and operations of the Singaporean subsidiary of GALAB Laboratories. With a great understanding and admiration for the region and its people, the two work closely with the farmers, food processing and manufacturing companies, importers, and regulatory authorities to ensure product quality and safety throughout the supply chain. Their vision is a world where technology and smart cooperation guarantees a transparent and sustainable supply chain of safe products that benefits everyone, from the farmer to the consumer.