ADMISSION & SCHOLARSHIP OFFICE
The Admission and Scholarship Office (ASO) spearheads the implementation of the procedures for the admission application and the University of Science and Technology (USTAT) examination at the college level pursuant to the RA 10931 provision. This office also assists in implementing any government-funded education assistance to students, such as scholarships, grants-in-aid, and student loans, through UniFAST's Student Financial Assistance Programs (StuFAPs) under RA 10687. Ms Ivy Marie Pabro-Maquidato is the designated Office's Coordinator or the focal in-charge.
Sustain support in fulfilling the University's vision and goal by providing quality services to its primary clienteles in the form of admission assistance and scholarship grants.
Facilitate the implementation of the admission policies and scholarship programs of USTP Panaon.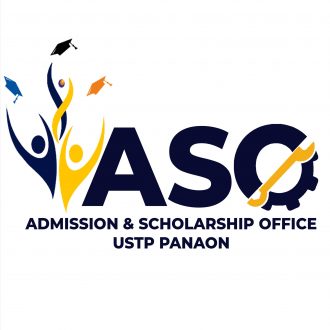 STRATEGIC GOALS AND OBJECTIVES​
Assists the University's overall operation by recruiting and admitting qualified first-year and transfer students in appropriate numbers to make the best use of the University's resources.
Administers the various scholarships/financial assistance to deserving but financially challenged students in collaboration with the administration.
Tertiary Education Subsidy (TES)
Student Financial Assistance Program's (StuFAP's)
For further inquiries, please get in touch with:
MS. IVY MARIE P. MAQUIDATO 
Strategic Communication Focal Person for Admission and Scholarships
University of Science and Technology of Southern Philippines
Punta, Panaon, Misamis Occidental
Telephone Numbers:
####-###-####
[email protected] / [email protected]
© University of Science and Technology of Southern Philippines 2021